How to display discount percentages on product ads?
When you create you advertising content(*), you have the opportunity to add overlays to your product images, including the applied discount percentage.
To do this, after you have chosen your advertising format (carousel or single image), in the "Show More Catalog Information" section of the "Catalog" tab, select the "Add an overlay to images" field. Then, in the drop down menu, select "Percentage Off":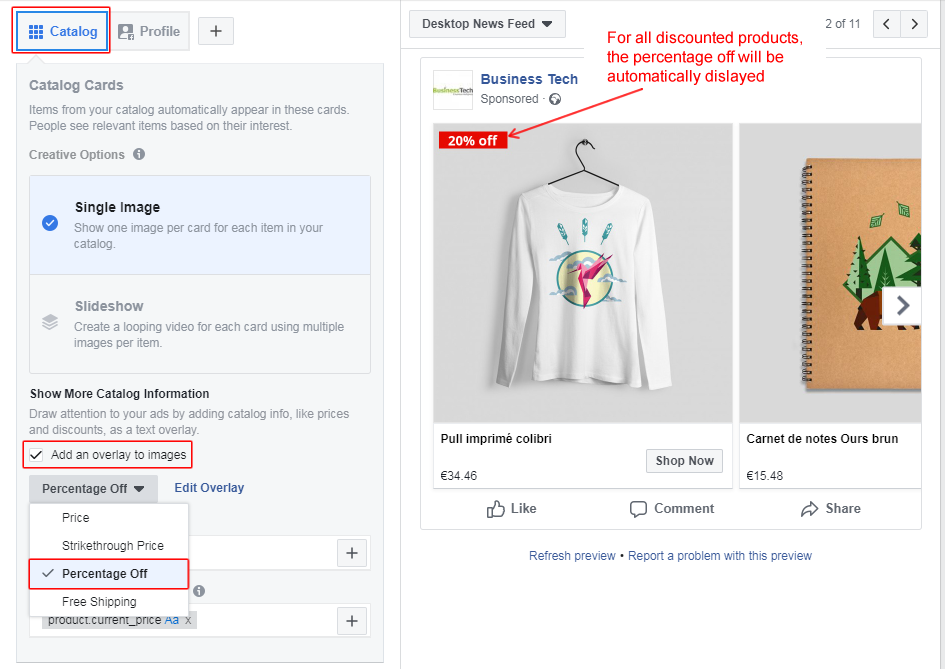 (*)For an example of dynamic ad creation, click here.