How to activate the Advertising Features of Google Analytics?
Analytics Advertising Features is a collection of features that takes advantage of the Google advertising cookies so you can do things like:
Create Remarketing Audiences based on specific behavior, demographic, and interest data, and share those lists with Google Ads
Use demographic and interest data in your Analytics reports
Create Segments based on demographic and interest data
To know more about the Google Analytics "Advertising features", click here.
If you want to use the Google Analytics "Advertising features", activate the corresponding option in the "Basic settings" tab of the module:

Then, to be able to see or work with Demographics and Interests data in Analytics, you also need to enable Demographics and Interests reports in your Google Analytics account.
You can do it from either your property settings, or from the "Audience" section of your view reports. Below we have chosen to show you how to do it from your property settings.
In your Google Analytics online account, click on the "Admin" tab in the menu on the left:

In the properties column, select the one corresponding to the tag installed on your site (to know how to create a property click here):

Click on the "Property Settings" tab: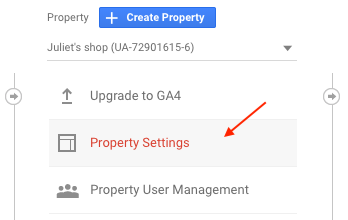 Scroll down to the "Advertising Feature" section and enable the "Enable Demographics and Interest Reports" option, and save :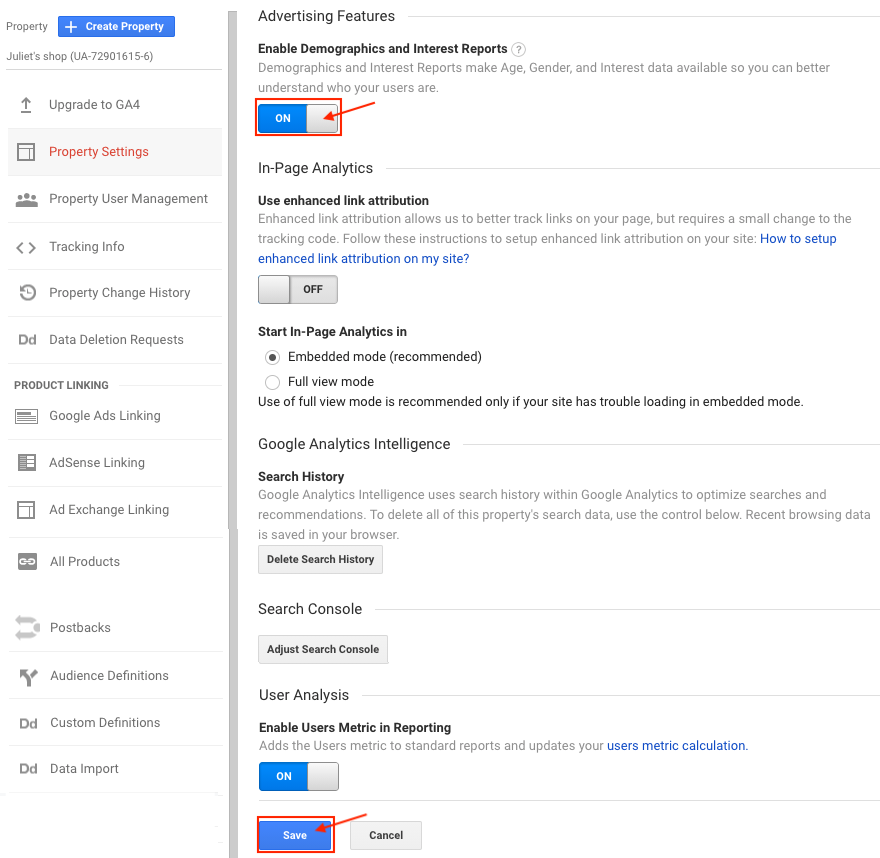 To learn more about the Demographics and Interest reports, click here.
You can also enable the "Enhanced link attribution". To do this, click here.
Finally, if you want to use the "User-ID" feature, click here.