Where to find the ID of my Google Analytics tag?
In the "Basic settings" tab of the module, you need to fill in the ID of your Google Analytics tag. Indeed, this will be used to make the link between the tracking code installed on your site and the interface of your Google Analytics account so that you can analyze the data.
To retrieve this ID, login to your Google Analytics online account (if you don't have an account, create one) and go to the "Admin" tab in the left menu: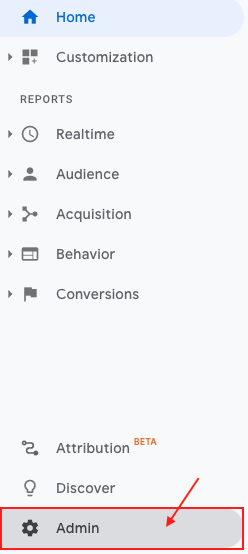 Click on the "Create Property" blue button:

A "property" represents your website and is the collection point for data from it.
Enter a name for your property (so for example the name of your shop):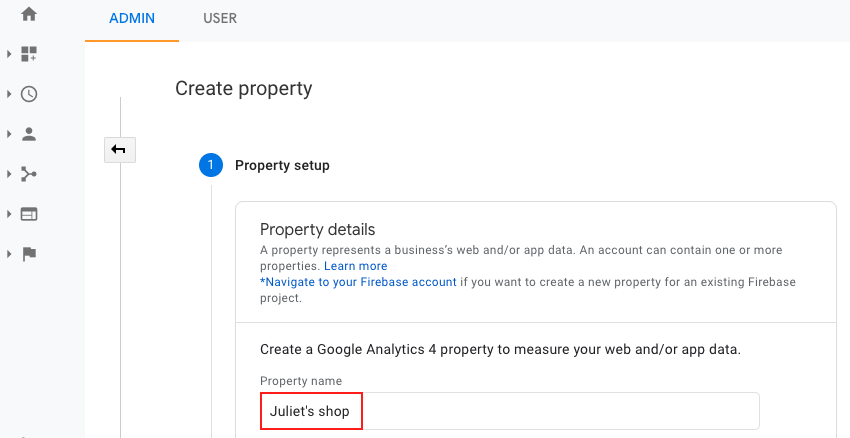 Then select your time zone and the currency of your shop (indicate the default currency if you offer more than one):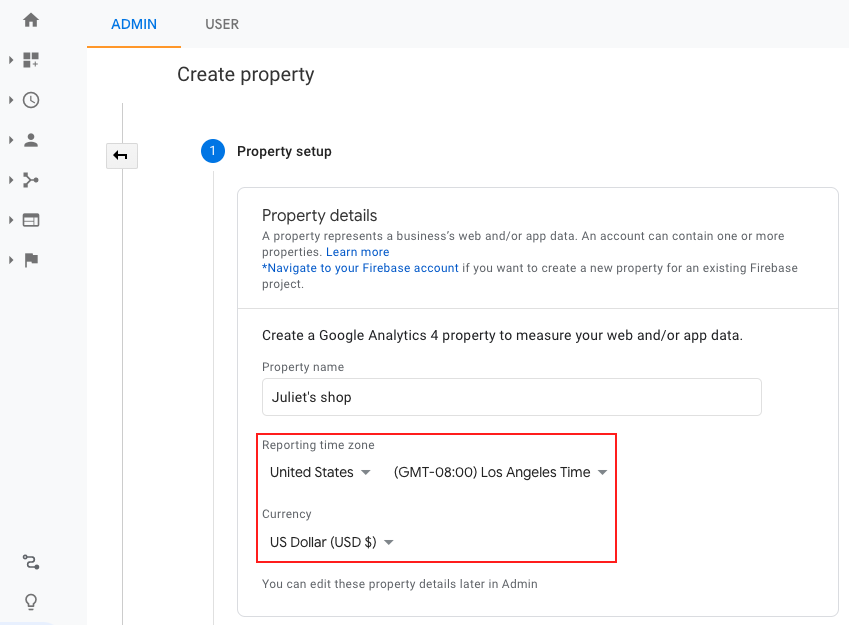 Click on "Show advanced options":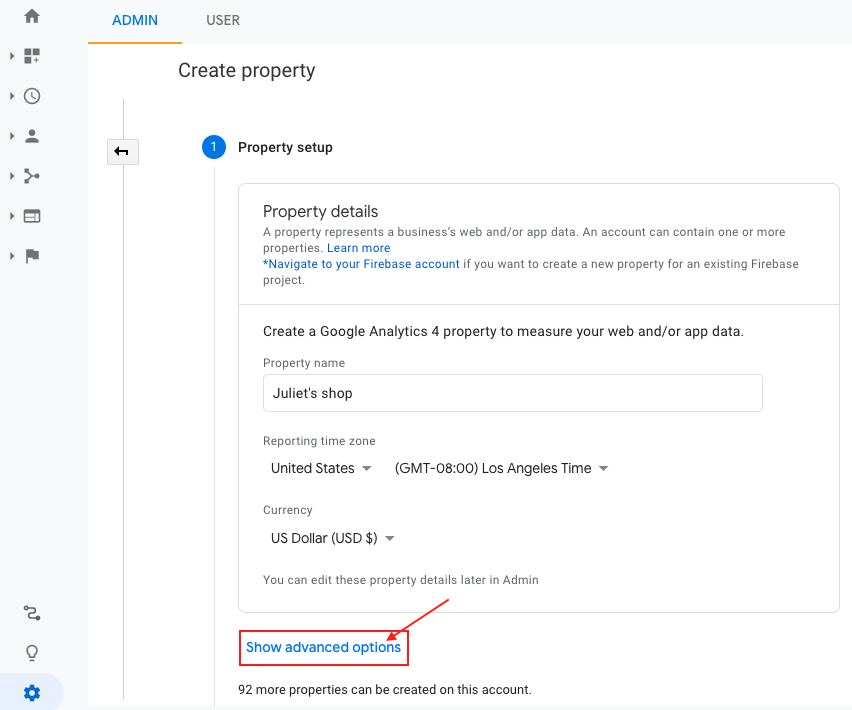 and activate the "Create a Universal Analytics property" option:

Indicate the URL of your website and leave checked the first option to create both a Google Analytics 4 property and a Universal Analytics one(*), and the enhanced measurement enabling: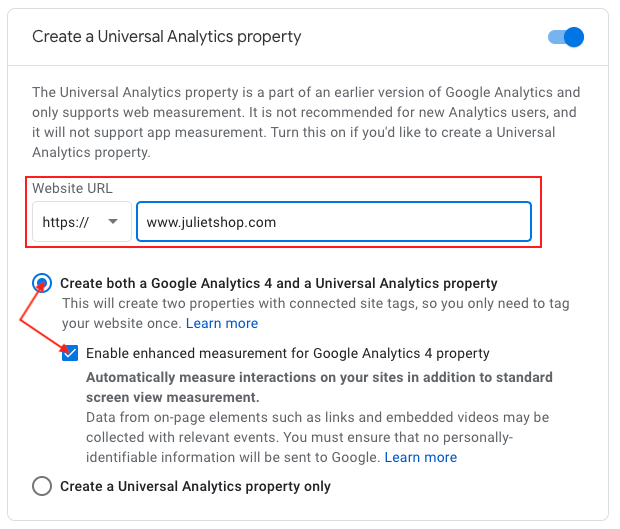 (*)Our module uses the "Universal Analytics" property for the use of "Enhanced E-commerce" features. It does not use the Google Analytics 4 property but we still advise you to create it if you ever need it for something other than the use of our module.
Click on "Next":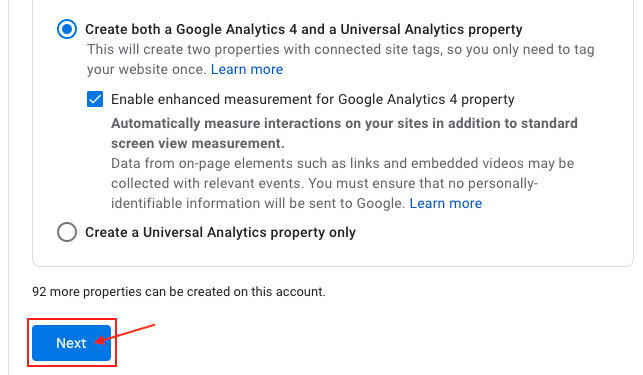 Fill out the information about your business, as you want and then click on "Create".
For example: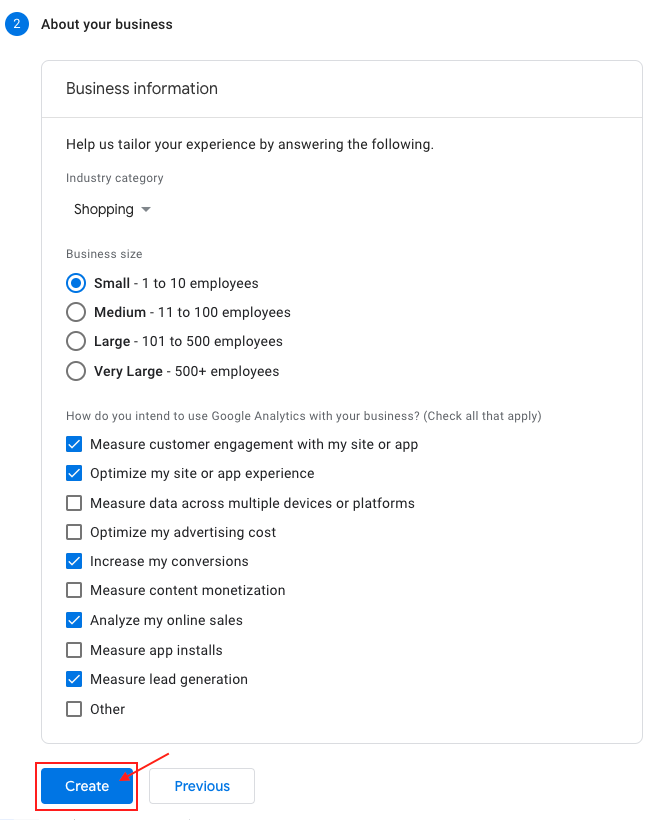 Close the pop-up that appears (do not copy the measurement ID, this is not this ID you have to copy into the module):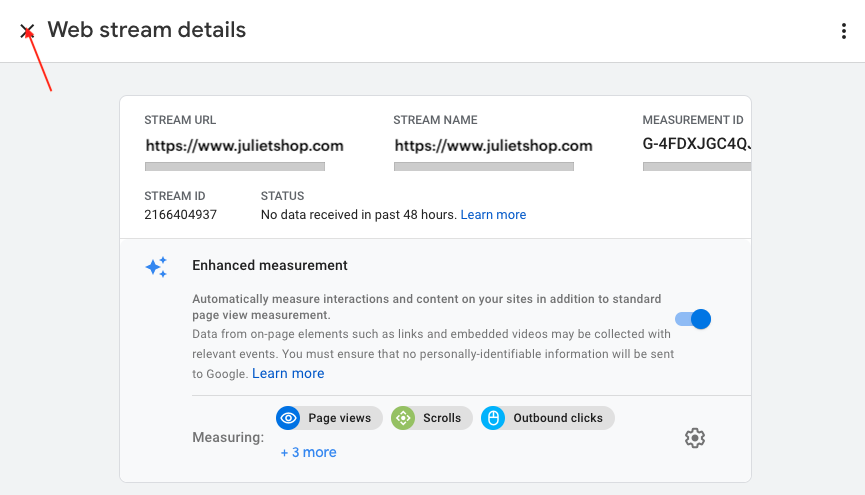 In the menu on the left click on the small wheel to go back to the admin tab: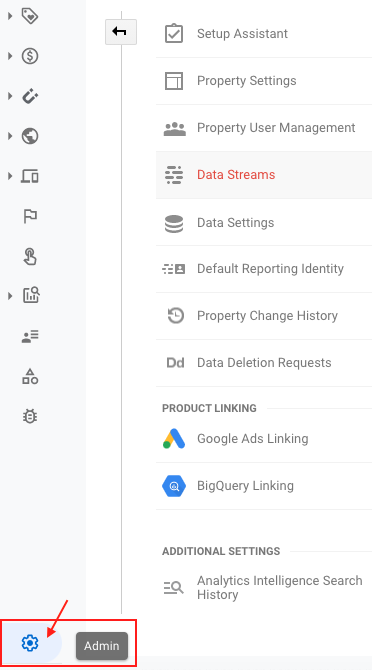 In the properties drop-down menu, select the Universal Analytics property, i.e. the one whose ID starts with "UA":

Then click on "Property settings" tab: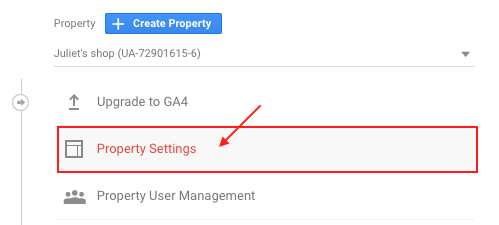 Copy and paste the tracking ID into the module: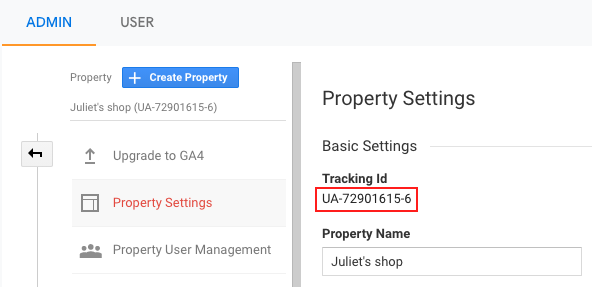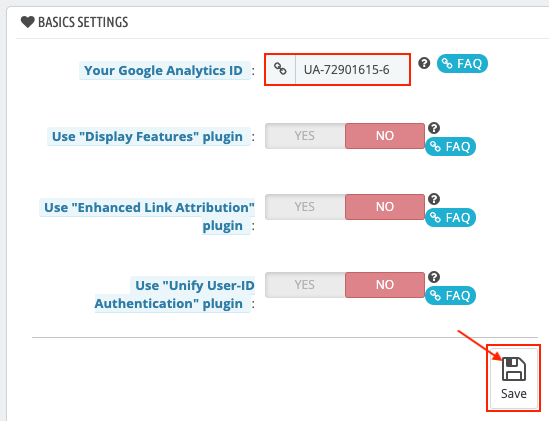 Do not forget to save.
You need now to activate the options for a "e-commerce" data tracking, in order to see the data collected by the tag in Google Analytics. Go back to the "Admin" tab by clicking again on the small wheel of the menu on the left. In the column of "views" click on "E-commerce settings":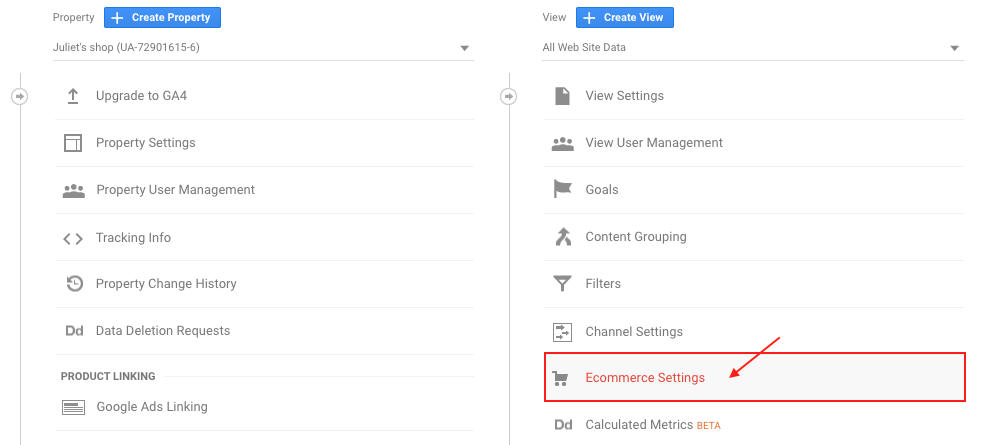 Enable the e-commerce tracking and enhanced e-commerce reporting, and save: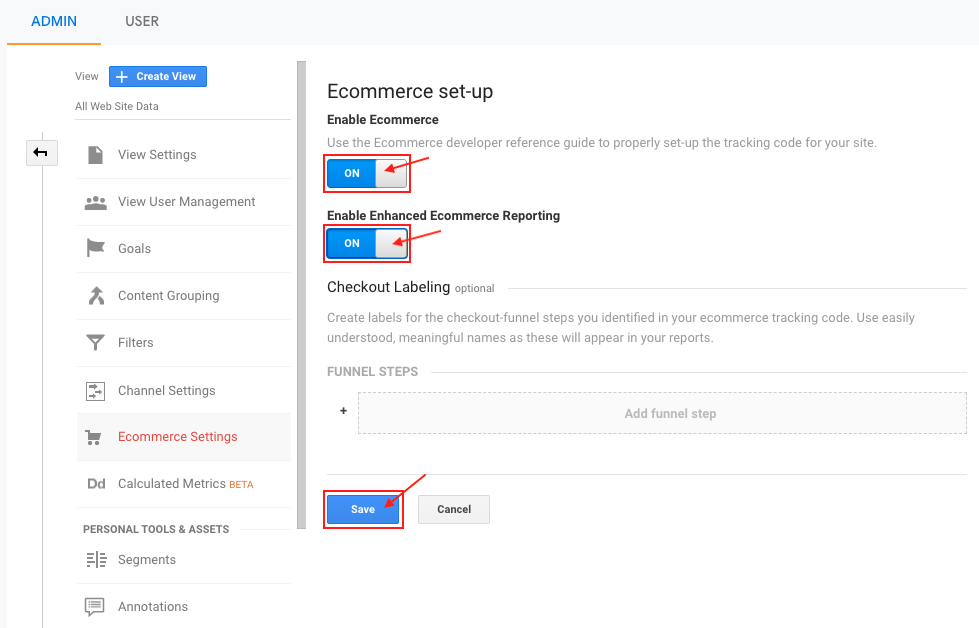 You can now start to analyze your e-commerce reports. To know more about enhanced e-commerce reports of Google Analytics, click here.