Where can I find my conversion ID?
 In the "Basics" tab of the Google Remarketing + Dynamic module, you have to indicate your conversion ID:

To know where to find this ID, follow the procedure below:
In your Google AdWords account interface, click the three vertical points at the top roght of the page, and then in the "Shared library" column click "Audience manager":

Click the "Audience sources" tab in the menu that displays at the left: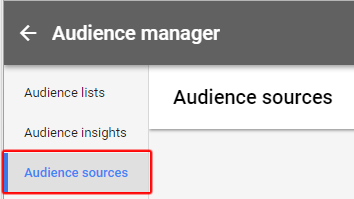 In the "AdWords tag" part, click "Details":

Then, scroll down and click "AdWords tag: setup instructions and tag code":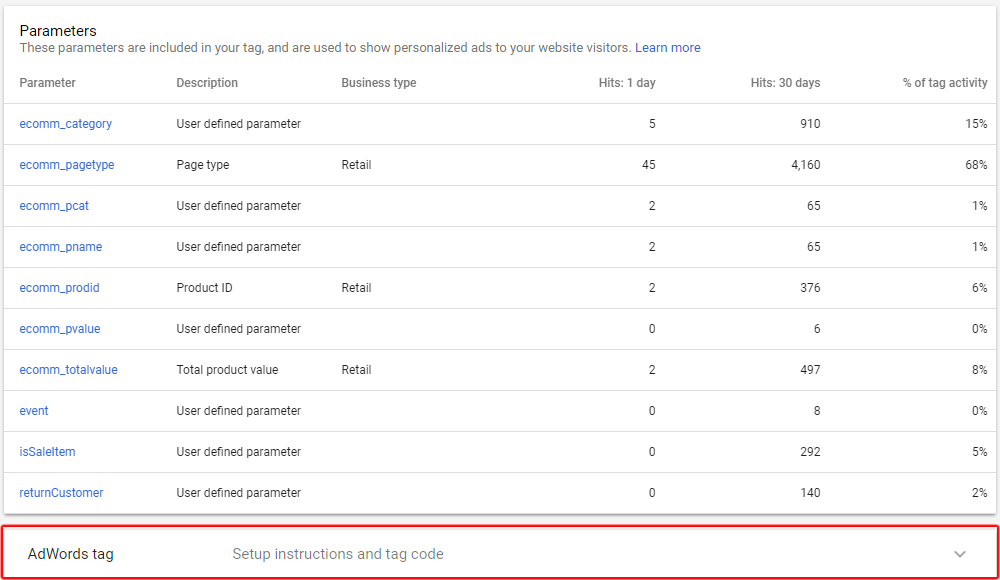 Then, scroll down to "Event snippet" part. Your conversion ID is in the 'send_to' parameter of the snippet. Copy this ID and paste it in the matching field of the module: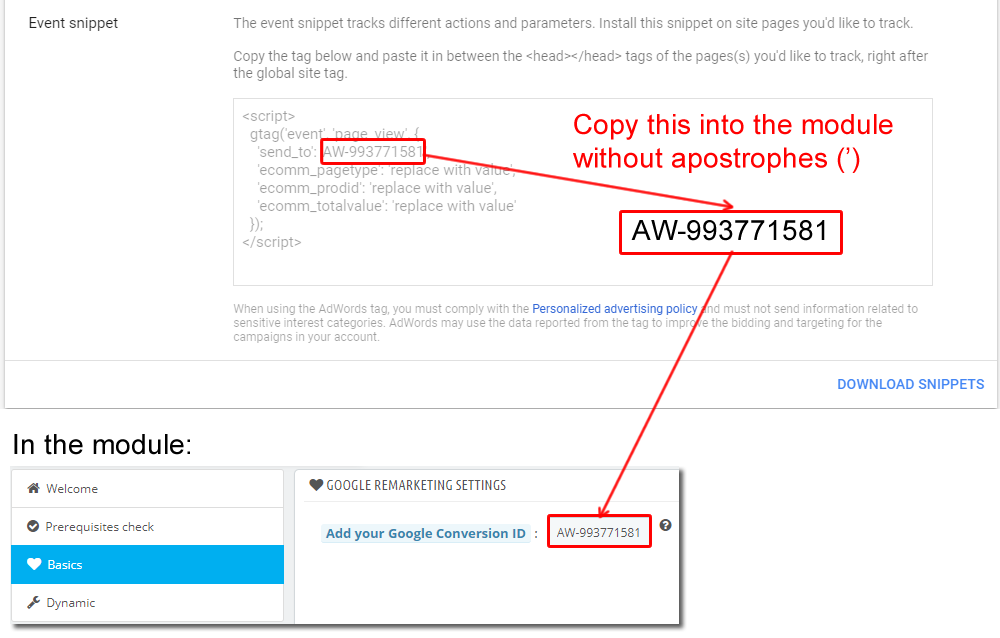 Don't forget to save the "Basic" tab of the module, once the conversion ID is pasted.