How to add the "Shop" tab on my Facebook Page?
To set up a Shop on Facebook, you must:
Have a Facebook Page and link it to your Business Manager account
Have Manage Page permissions for the Page and Manage catalog permissions for the catalog in Business Manager (if you don't have a catalog yet, you will be able to create it at the same time as the Shop)
To add a "Shop" tab on your Facebook Page, follow the procedure below:
Log into the Facebook Business Manager and select your Business Manager account: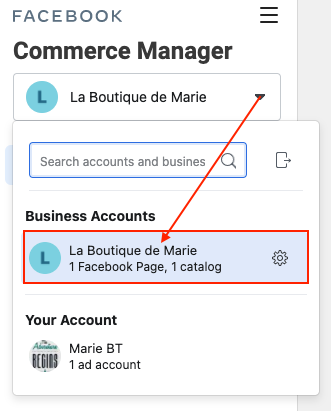 Click on "Add Shop":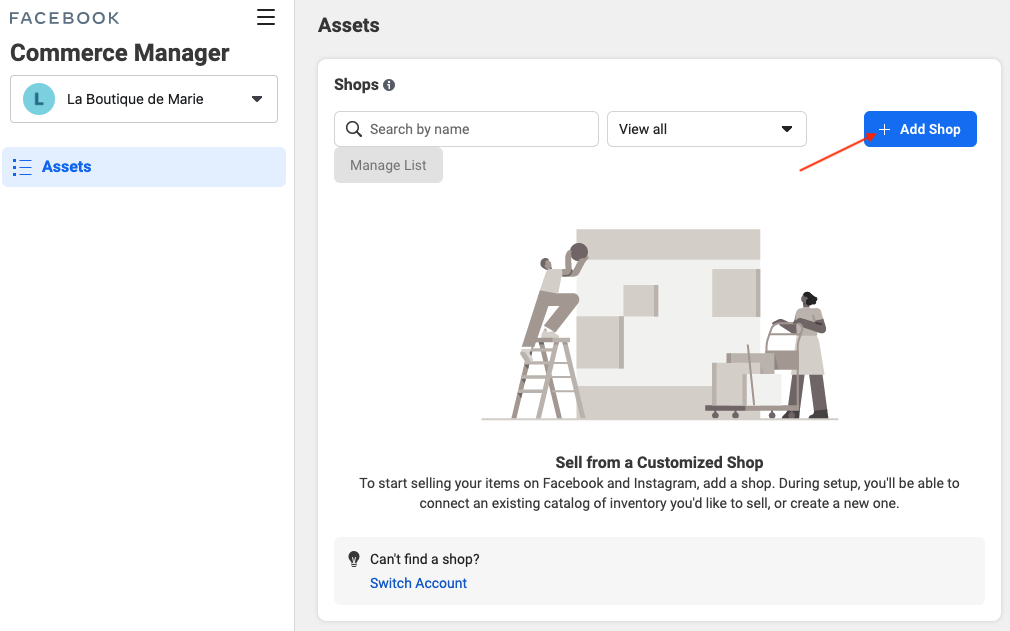 Step 1: "Get Started"
After reading the presentation of the Facebook and Instagram Shops, click on "Next" :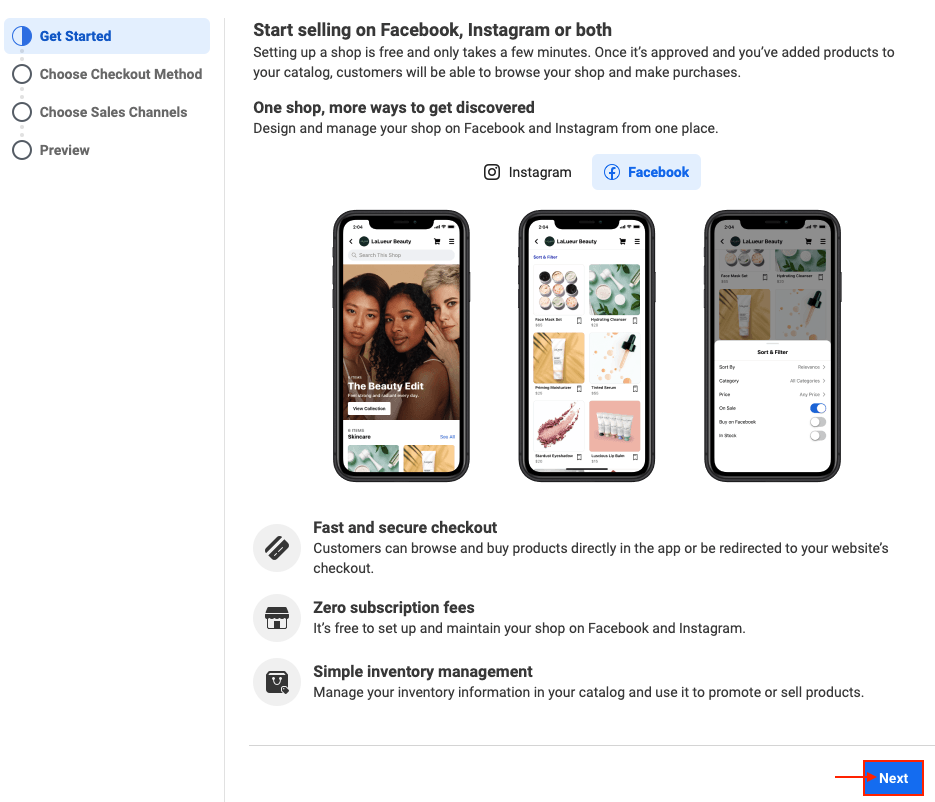 Step2: "Choose Checkout Method"
Choose "Checkout on Another Website" to redirect users on your website to finalize their purchase, and click on "Next":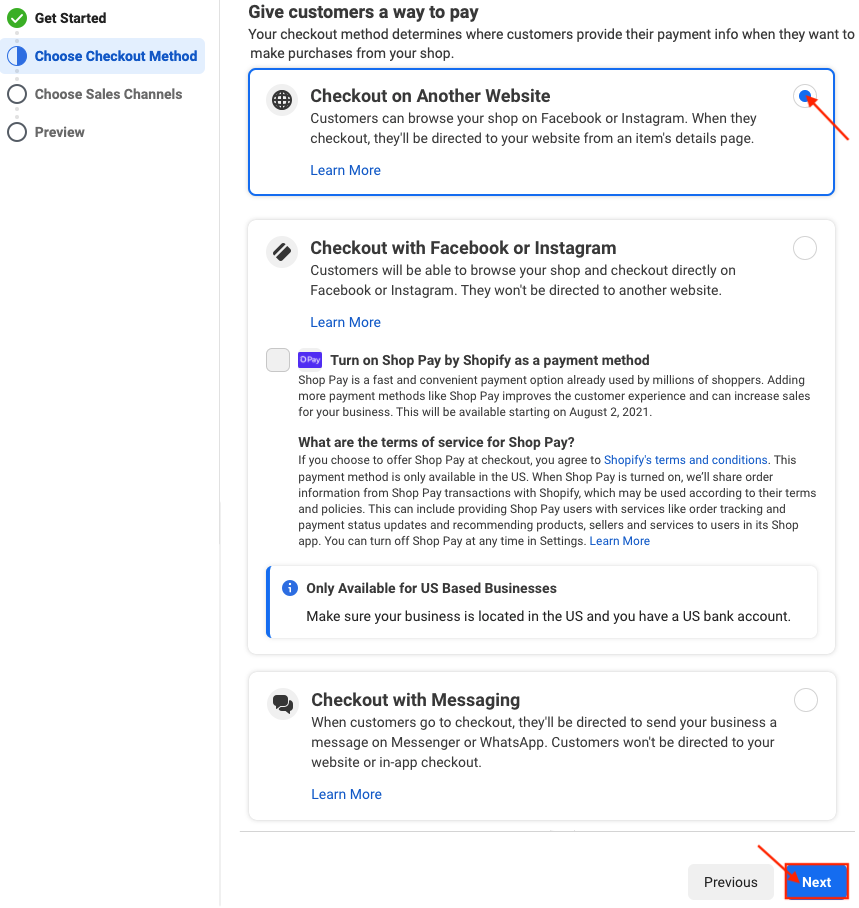 Step 3: "Choose Sales Channels"
Select the sales channel corresponding to your Facebook Page, and click on "Next":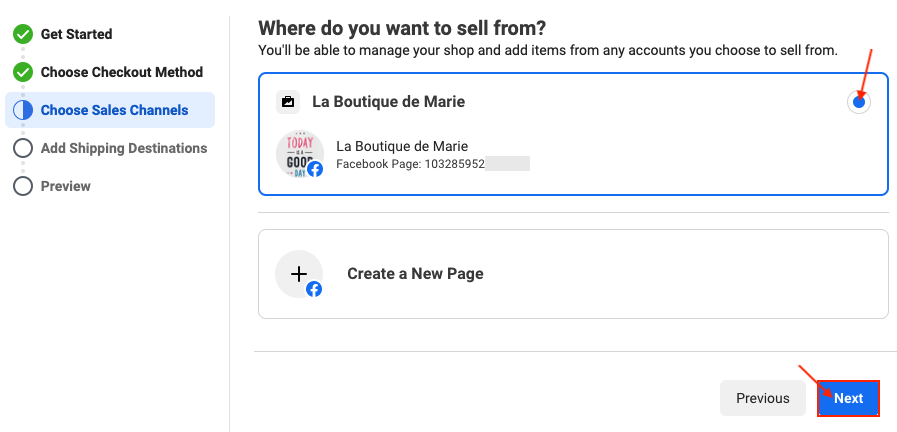 Enter your business e-mail address and click on "Submit":

Step 4: "Add products"
Select the catalog you want to show on your Facebook Page. Follow our FAQ to know how to create a catalog or create one from here: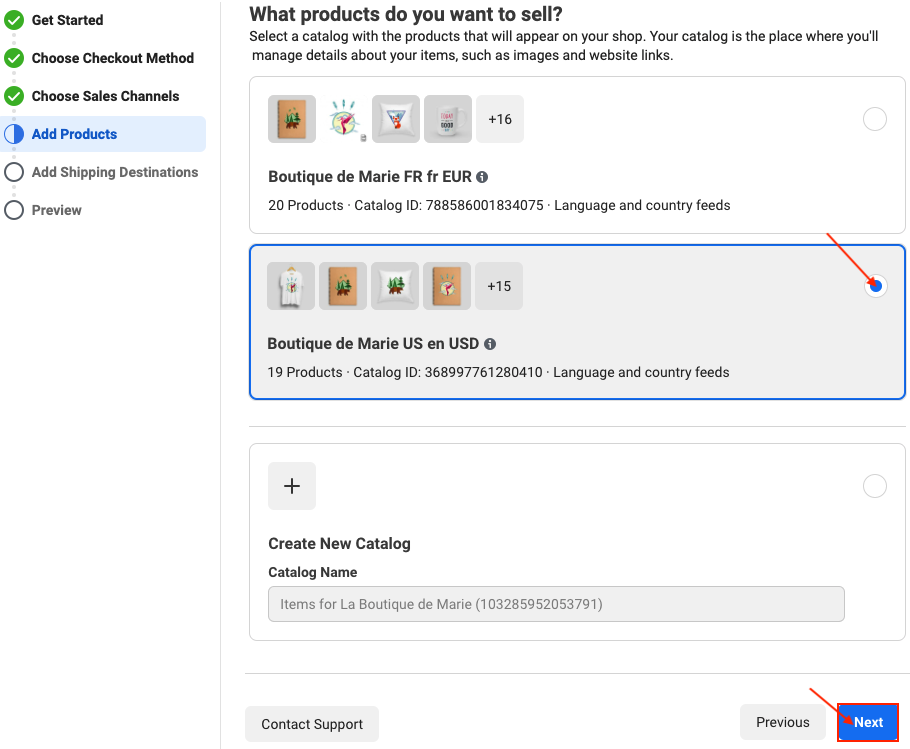 Click on "Next".
Step 5: "Shipping Destinations"
Add countries or regions to which you ship. You can add more or edit this list later in the settings. Facebook Shops are not available in all countries or regions. Click Next.

Step 6: "Preview"
Verify the information you have just filled in for the creation of your Facebook Shop, check the box that certifies that you accept the Merchant Agreement and then click on "Finish Setup":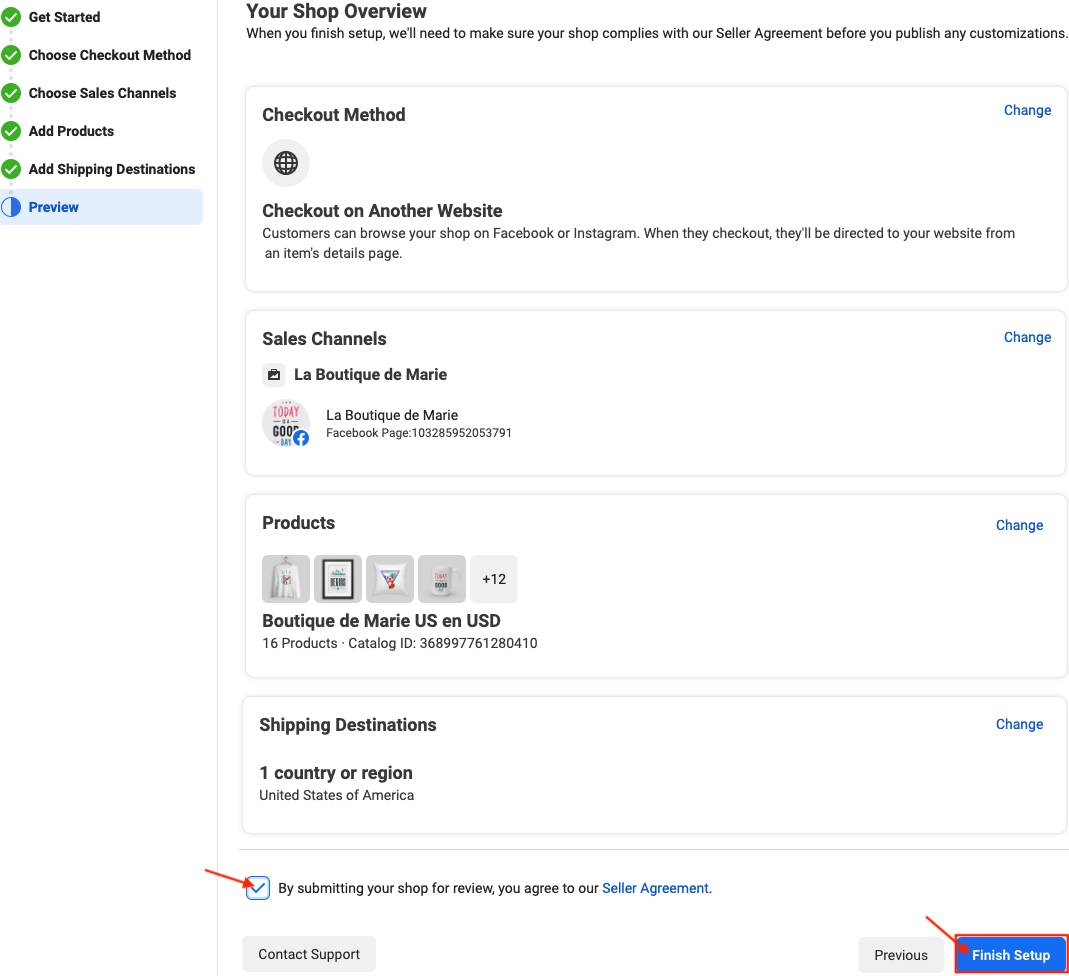 Facebook will now review your Commerce account to ensure that it complies with business rules before you can customize and publish your Shop on your Page. You will receive an e-mail when Facebook has approved your account for Shops: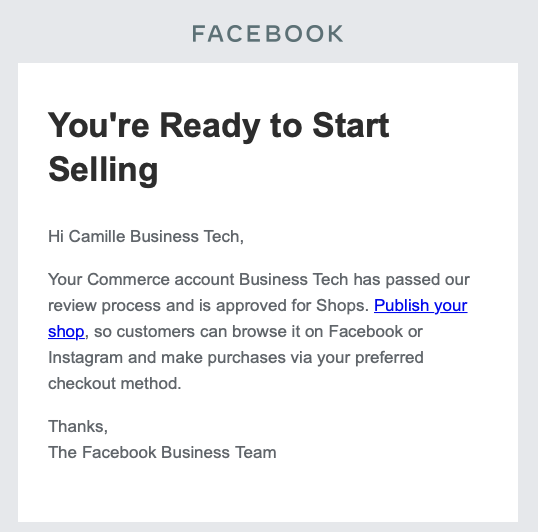 In the e-mail, click on "Publish your shop", and select your approved Commerce account: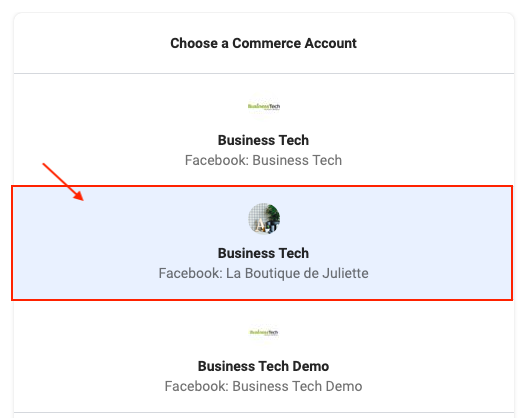 Then go to the "Shops" tab on the left to start your Shop's personalization. Once it will be done, you will be able to publish your Shop so that Facebook users can see it.