How to connect my product catalog to the Shop section of my Facebook Page?
If you already have created a catalog and you already have import products inside, you can connect it to the shop tab of your Facebook page, provided that this one isn't already connected to another product catalog.
Attention: before following the procedure below, you must first check that you are admin of the Facebook page and of the catalog you want to connect to this page.
Now, follow the procedure below:
In the interface of your Business Manager account, click on the Business Tools menu icon and select "Catalog Manager":

Click on the name of the catalog you want to display in the Shop section of your Facebook Page:

Click on the "Shops" tab in the menu on the left: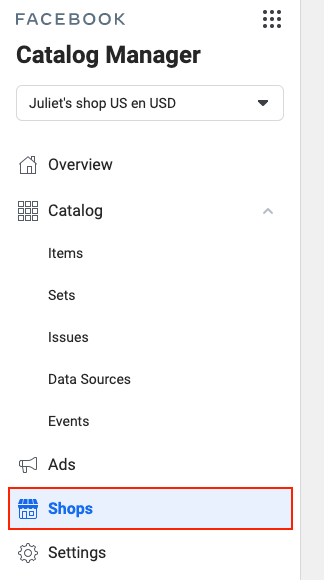 Click on the "Go to Shops" blue button: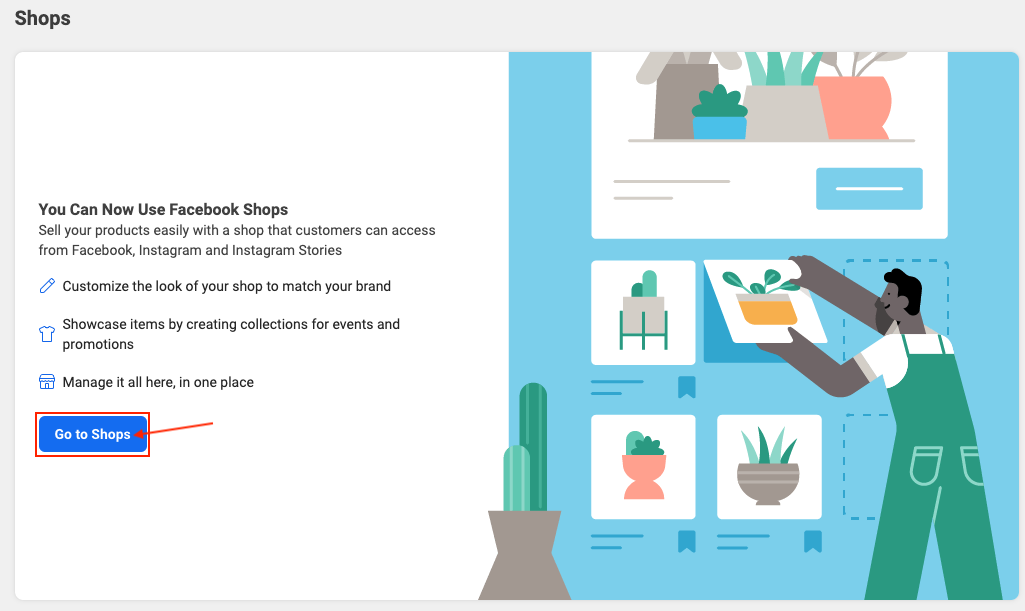 You will be redirected in the "Commerce Manager" part of the Business Manager to create a Shop section on your Page and link your catalog with it. To know how to do, please follow our FAQ on the topic.