How to enable double opt-in for my new subscribers?
The module allows you to enable "double opt-in" for all your new subscribers to the newsletter. This feature allows you to send an e-mail to the user who has just checked the box to subscribe, asking him to confirm his opt-in. This allows you to explicitly obtain his or her consent and to comply with one of the GDPR guidelines. MailChimp will only register the user as a subscriber after receiving confirmation.
To enable double opt-in, in the "Users list choice " tab of the "General settings" module section, select your users list (or create one) and then click YES for the "Enable double opt-in?" option.
If you select a list that already exists on MailChimp, you have to know that the module doesn't retrieve the values of the "Enable double opt-in" and "Enable GDPR fields" options as they are in this list configuration on MailChimp side. We let you the choice to enable them or not. The values of these options in the list configuration in the module will replace those indicated in the configuration of this list in the MailChimp interface.
Be careful: we advise you to always go through the module to enable or disable the "double opt-in" option. Indeed, this is the configuration of the list in the module that has priority over that of the MailChimp interface.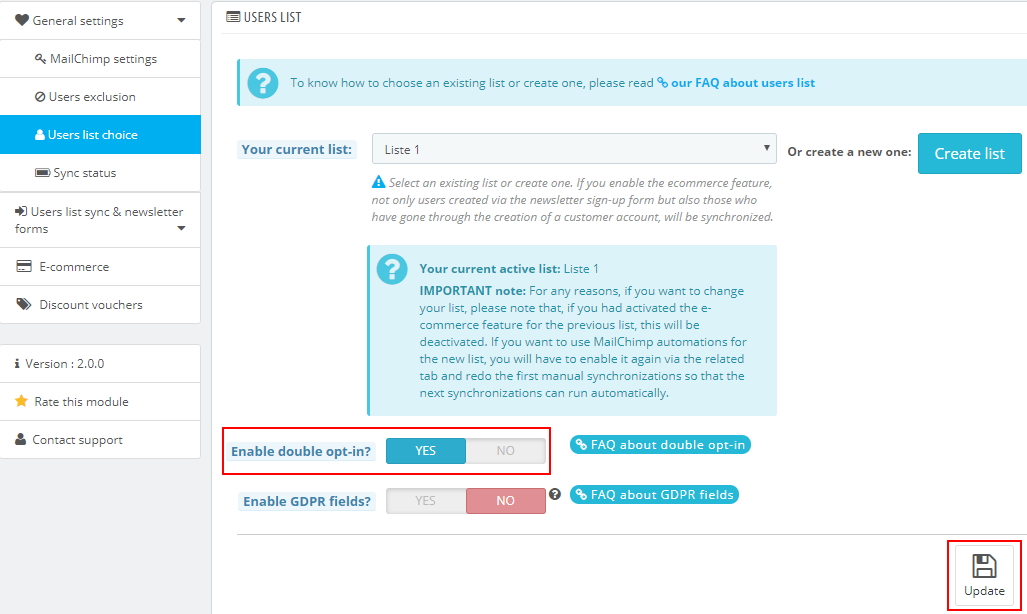 Remember to click "Update" to save the list configuration.
When a visitor wants to subscribe to your newsletter, he will see this type of message in green: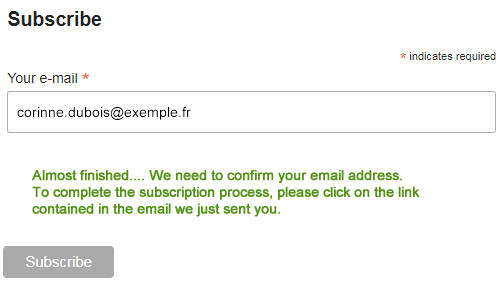 and then he will receive a confirmation e-mail like this one (you can of course change the design and text of this email through the Mailchimp form builder, as explained here):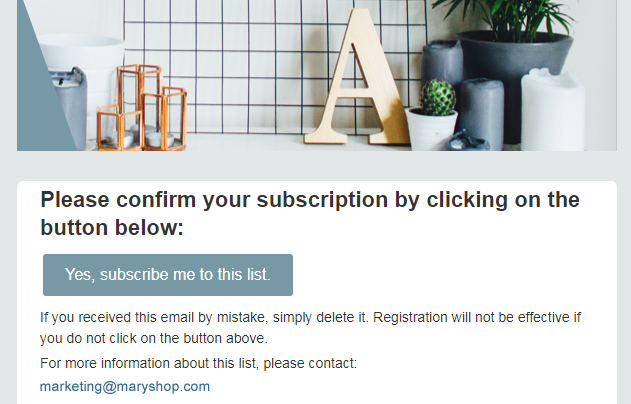 By clicking on the confirmation button ("Yes, subscribe me to this list" in the example above), he will be redirected to a tab in his browser to complete a security test (reCAPTCHA). He will then see an opt-in confirmation message.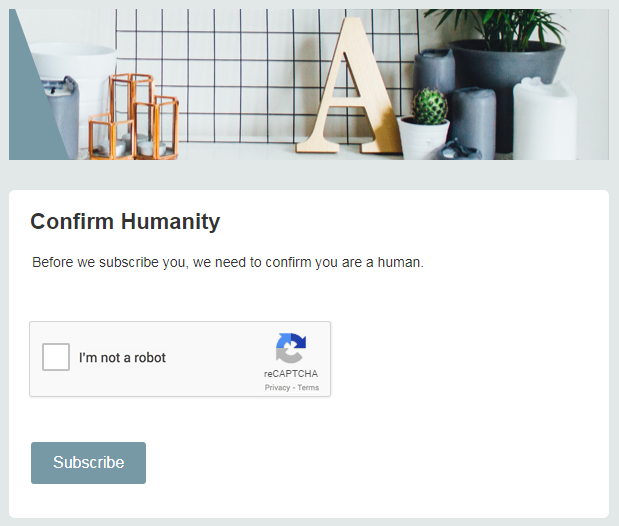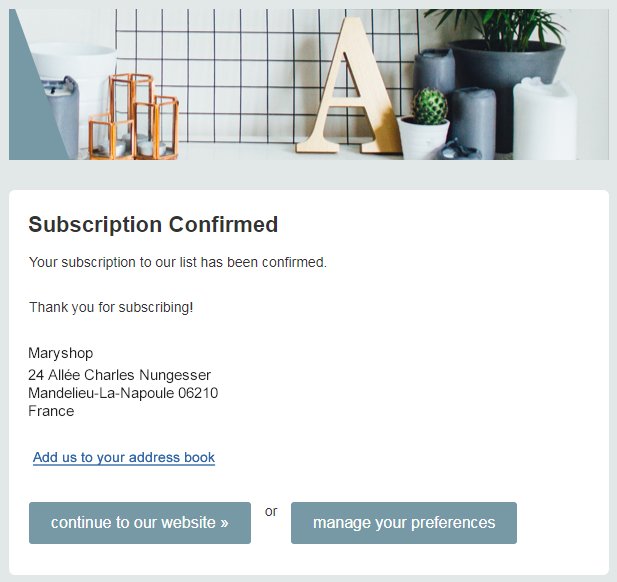 Then, he will be able to either reach your website or to update his preferences: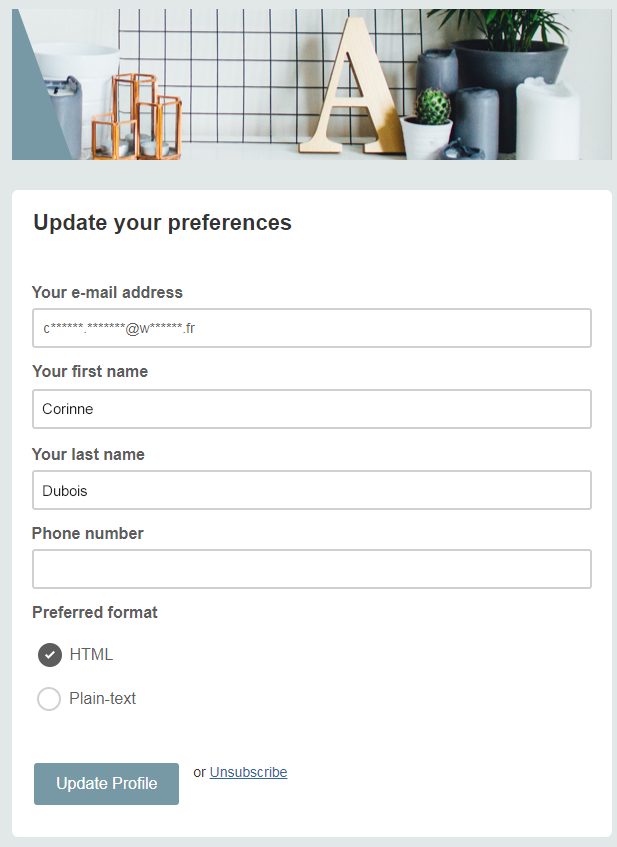 For example here, a phone number has been added: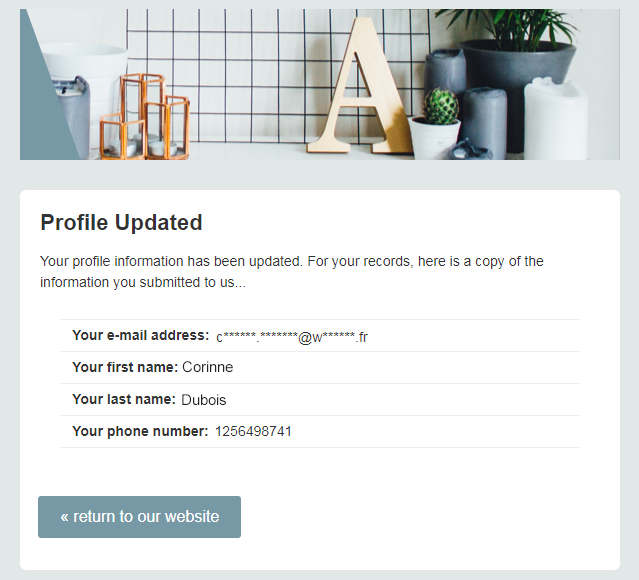 To know more about MailChimp's double opt-in, click here.