Where to find my API key?
Log in to your MailChimp account.
Then, click on your user name at the bottom left of the interface and select "profile":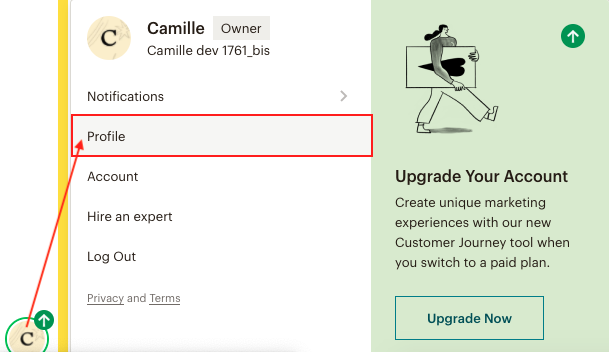 In this chapter, click on "Extras" and select "API keys":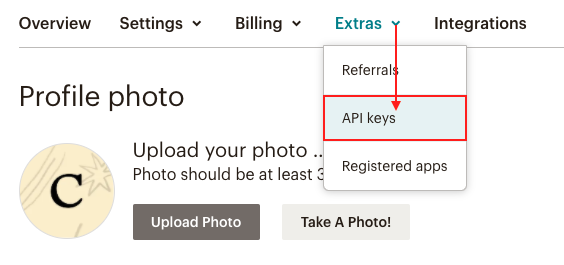 then you'll be able to see the API key, for example, looks like : 2fezr45f4v64ret676746r5e4t6re-us13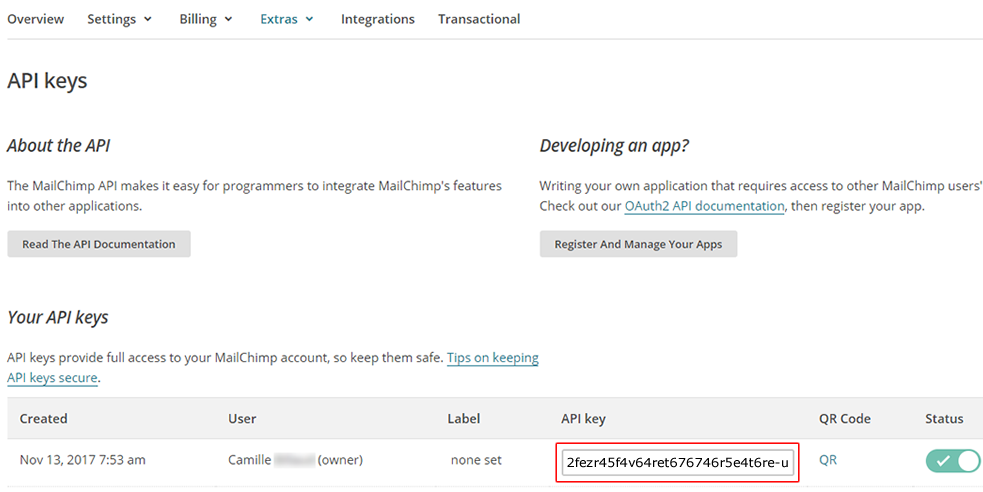 If you do not have an API key yet, click on "Create a key" to create one: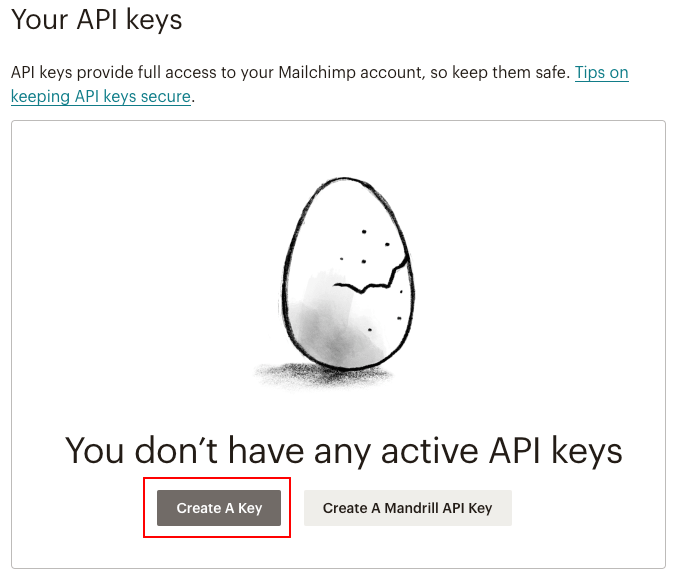 Copy/paste this key in the module "Basics" tab (or, for versions ≥ 2.0.0, in "General settings -> MailChimp settings"):

For information, the dash plus "usXXX" (XXX = a number) define which web server you are hosted in MailChimp side.