How to disconnect my shop from my Mailchimp account?
If you had already connected your PrestaShop site to Mailchimp via the free module for example, you will have to disconnect it and temporarily delete the interactions between your site and the Mailchimp API in order to set up the new interactions through our module.
Here is how to correctly disconnect your site from your Mailchimp account, so that you can start over properly from scratch.
First of all, go to your Mailchimp account and click on the "Integration" tab of the menu on the left:

Then click on "Manage your sites":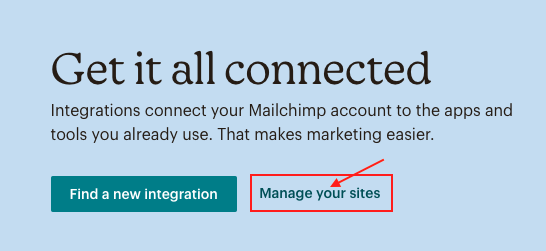 At the very bottom of the page click on "Disconnect":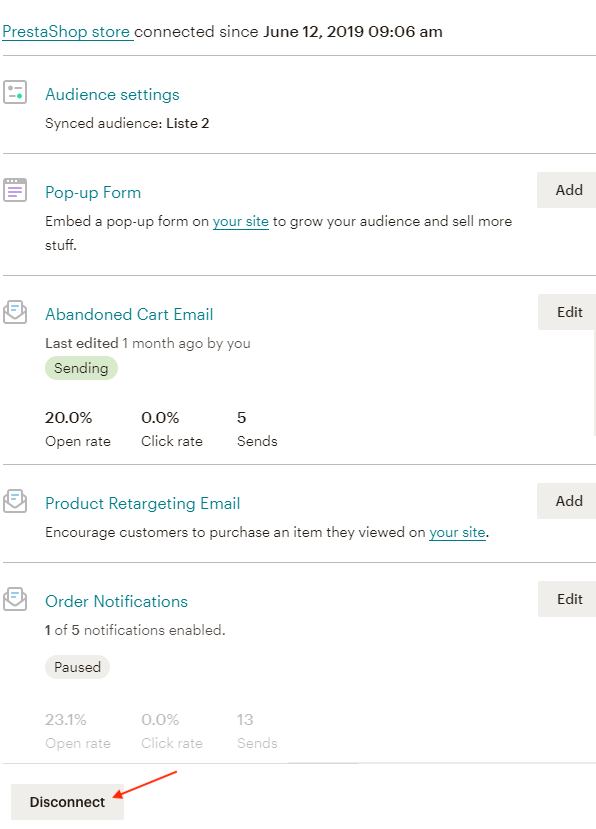 A pop-up window will appear asking you to confirm the disconnection. Click on "Continue":