How to get my business verified by Facebook?
To be able to manage and publish on your Facebook Page thanks to the app, Facebook has first to verify the existence of your company, or, verify your identity. As you will be using the application as a professional, it is the business verification that concerns you. So you should ignore the individual verification and focus on the verification of your business.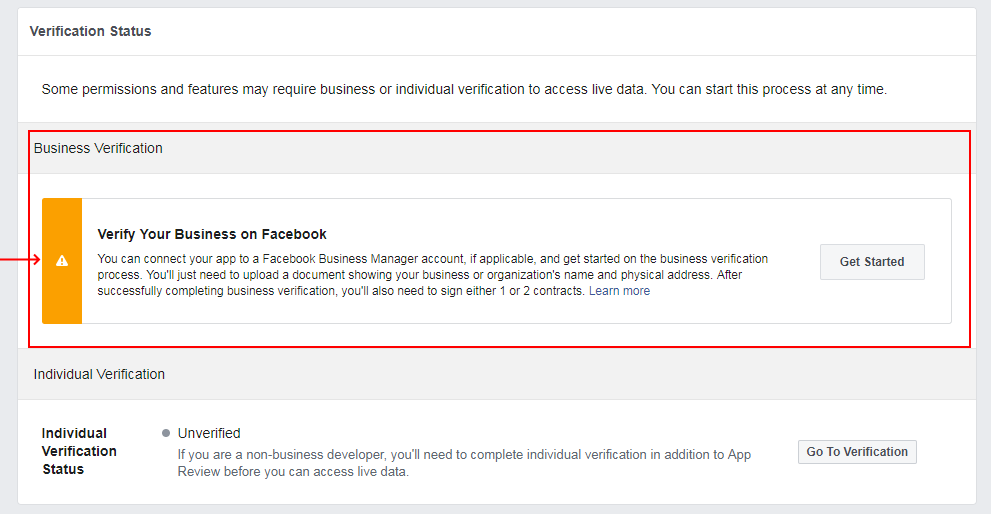 Click on "Get started":

Select your Business Manager account in the drop down menu and click on "Submit":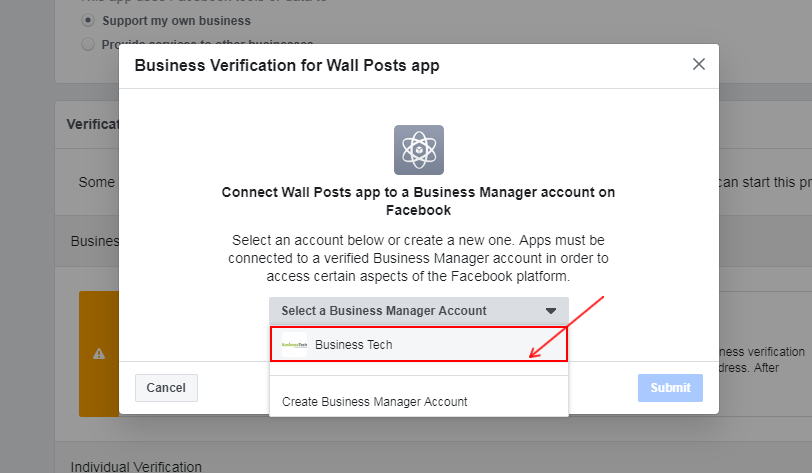 Then click on "Go To Verification":

You access your business info in your Business Manager account. In the menu on the left, click on "Security Center" and on the "Business Verification" card, click on "Start Verification":

Enter your company's exact contact information to help Facebook finds it in its database and authenticates it. Then click "Next":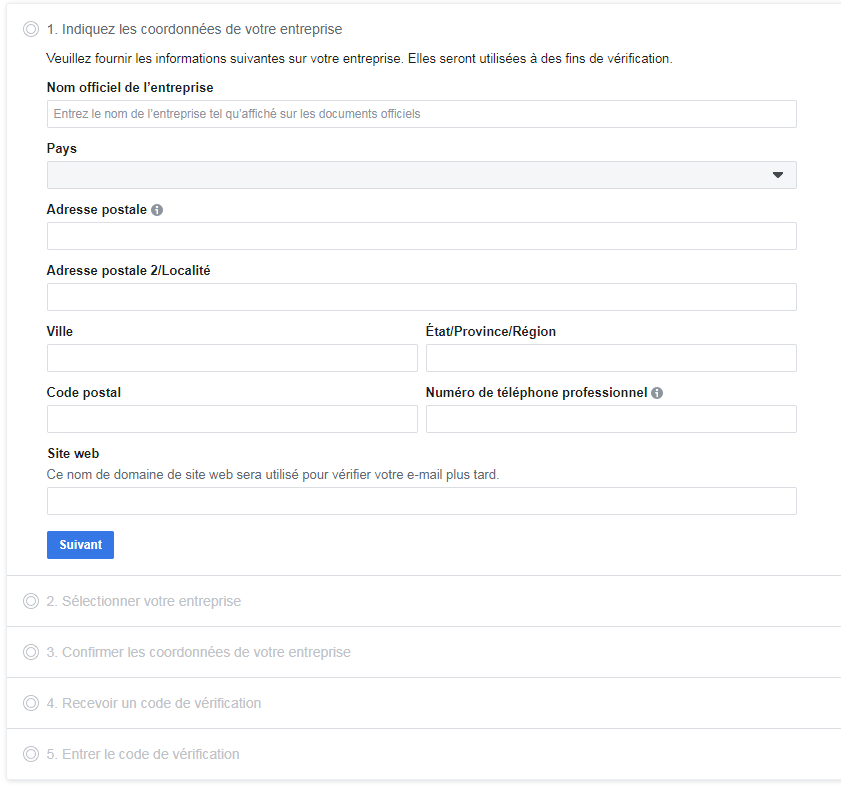 Select your company among the list of those displayed by Facebook according to the information you filled in: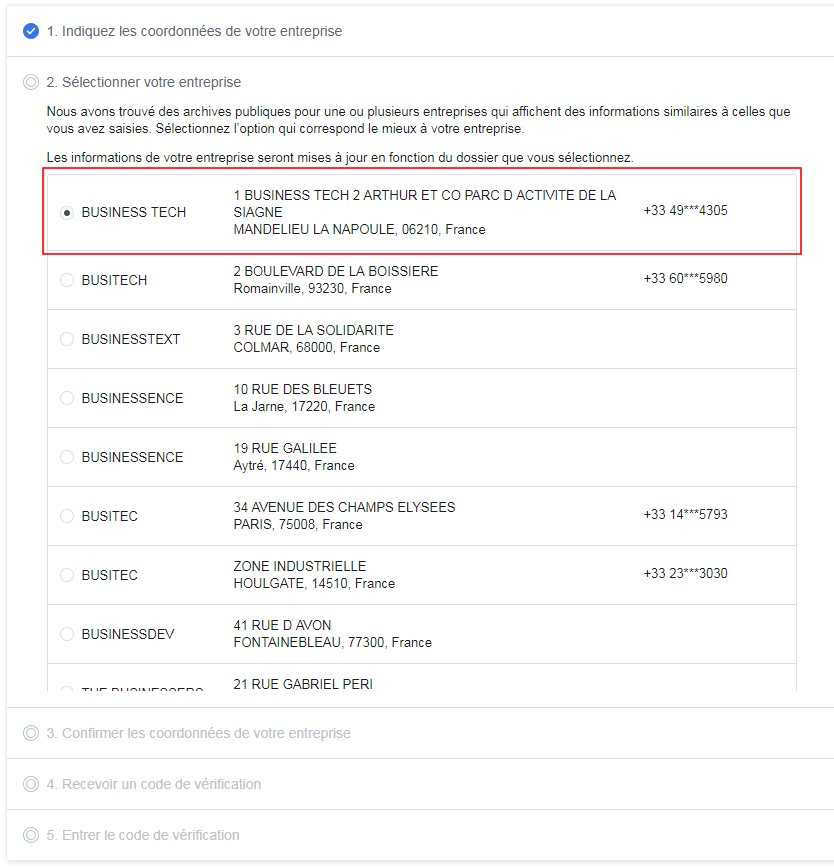 Verify the address and phone number and click "Next":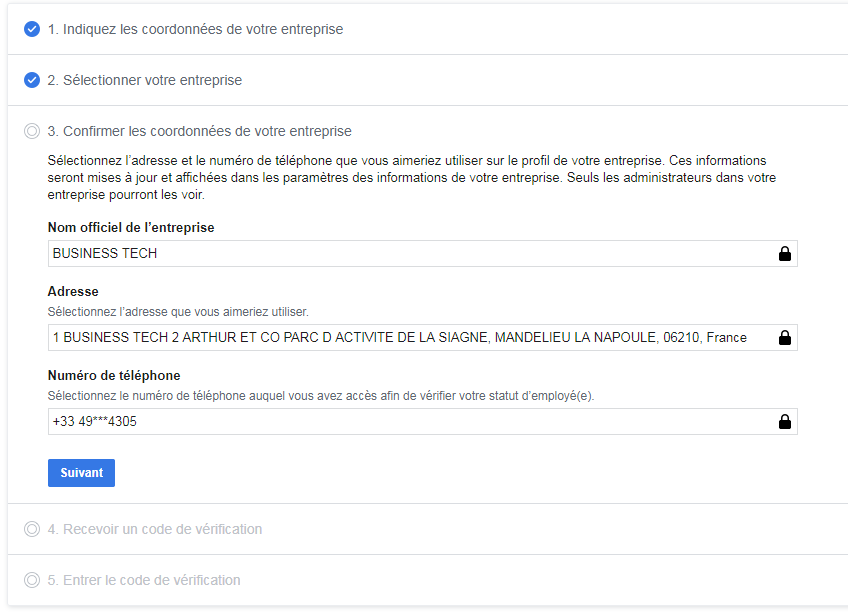 Facebook has now to verify the validity of the information you have just provided. Choose either to be contacted by phone, receive an authentication code by e-mail, or import official documents proving the existence of your company. The most convenient way is to provide your professional e-mail address. It is better to use an e-mail address that has the same domain as your website, so the verification will be faster.
For example, for the site: https://maryshop.com, it's better to have an e-mail address of type: martin@maryshop.com
That being said, this is not mandatory, but the verification steps may take longer.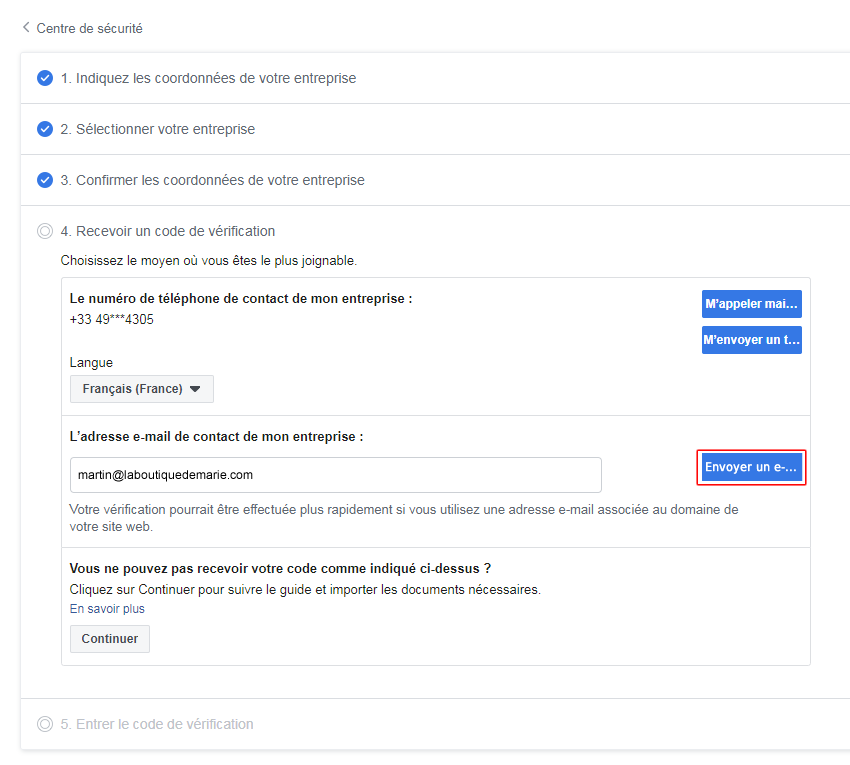 Once you have received the code, indicate it in the last step and click "Submit":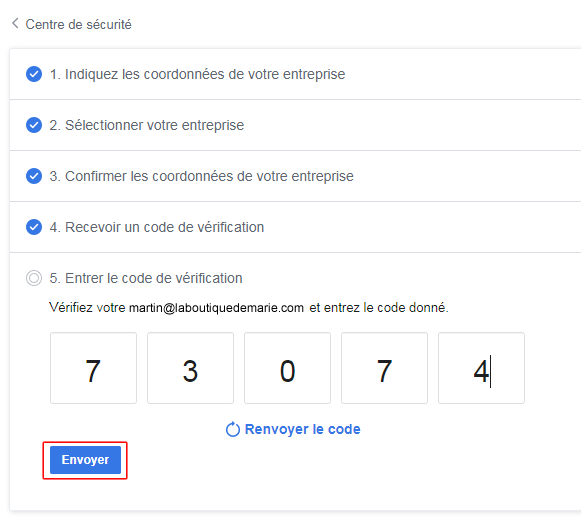 (the code above is an example, it will not work for you. Indicate the code you have received by phone or e-mail).
If the verification was successful, you will receive a success message: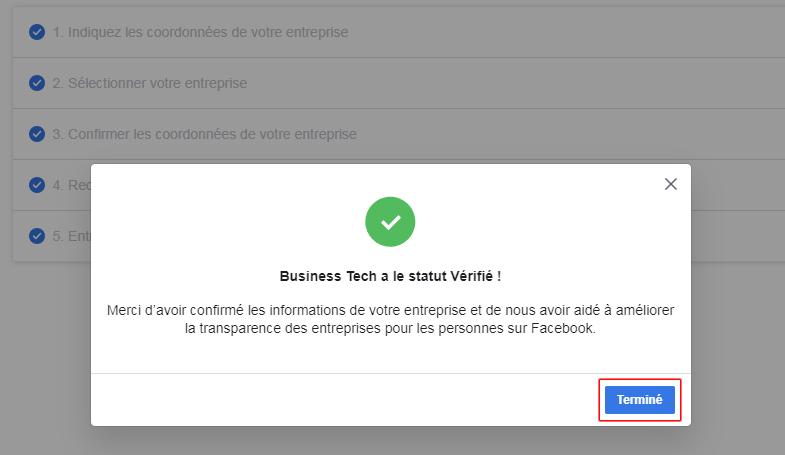 In the "Security Center" tab of the Business Settings page, you should now have a green badge indicating that your business has been verified: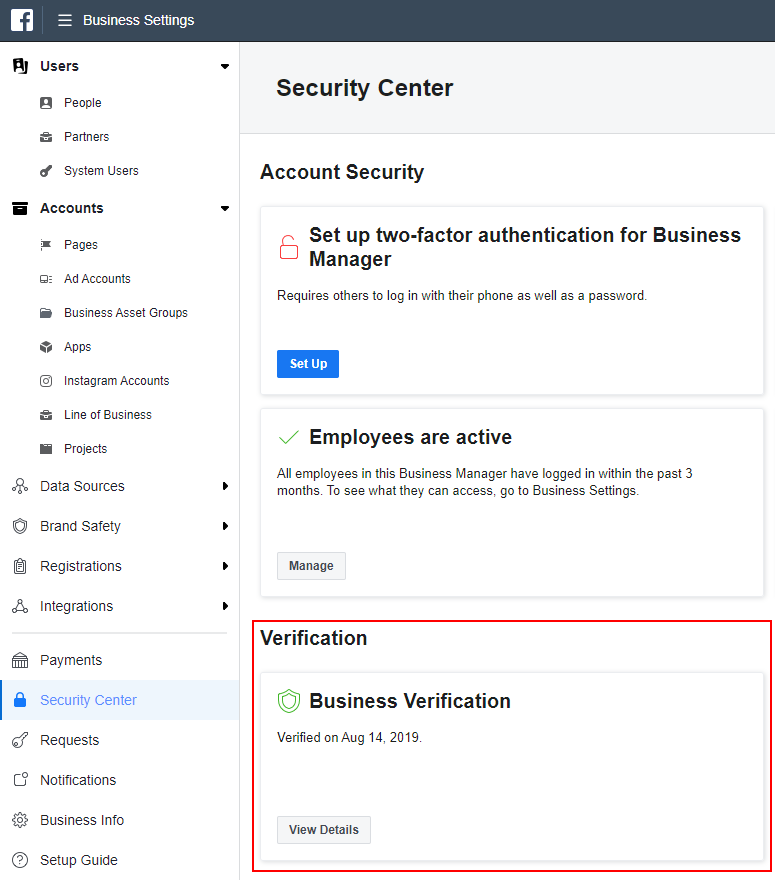 Similarly, if you return to your app configuration, you now get the status "Verified" for the Business Verification Status:

The verification of your business is complete. However, Facebook may also ask you to sign an additional contract. In this case, this will be reported to you by Facebook.
Other FAQs in this category