How to sign the contract with Facebook?
Once your app has been approved for use of the manage_pages and publish_pages features, you can activate your application. However, when you go to your app, on the Facebook for developers site, in the "My permissions and features" tab, you may be surprised not to see the manage_pages and publish_pages permissions even though they have been approved: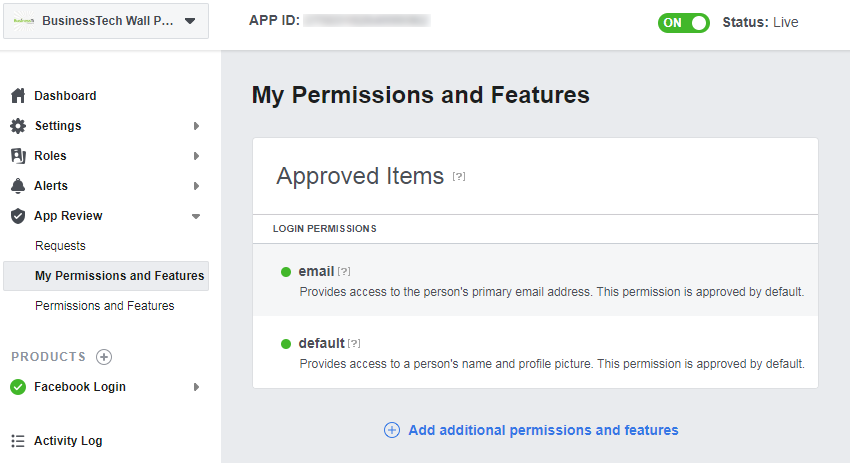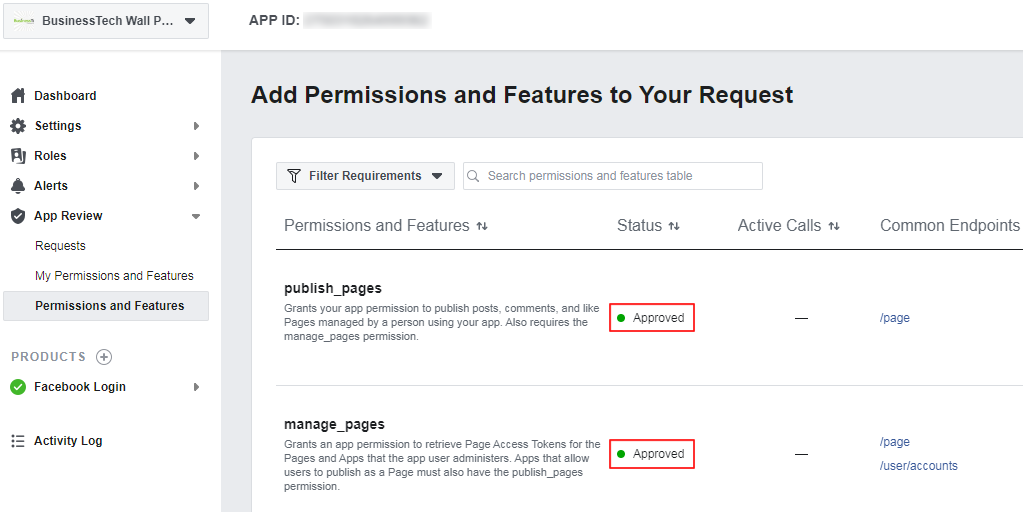 This is because you still have to sign a supplemental terms contract regarding the rules for using the app. In the "App Review" -> "Requests" tab you should always get the following message, in which it is written that you need to sign a contract before you can use your app, in addition to the business verification and the app review you have just done.
Until you have signed this contract, the posts published on your Page will not be visible. You must therefore sign it.

Click on "Go To Verification". You are redirected to the "Business Info" tab of the "Business Settings" page of your Business Manager account. In "Business contract" section you should see a message indicating that the contract hasn't been signed yet. Click to sign it: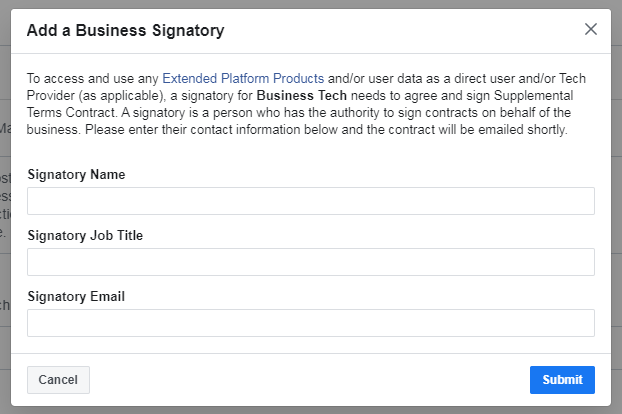 Enter your name, your job title and professional e-mail. Click on "Submit".
You should receive by e-mail a link to view and sign the contract. Click on it: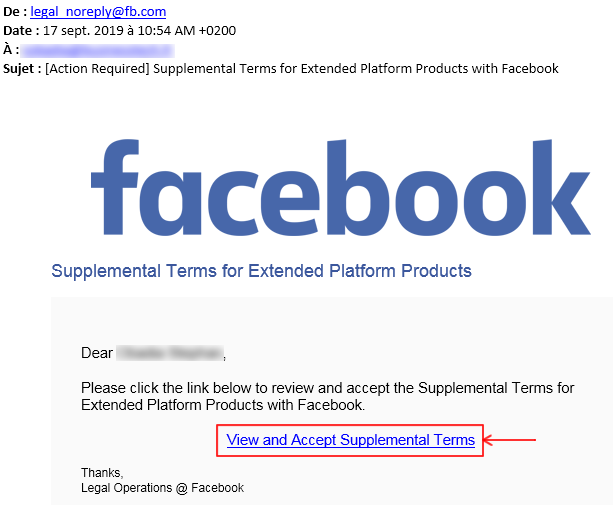 Read, accept the terms and click on "I agree":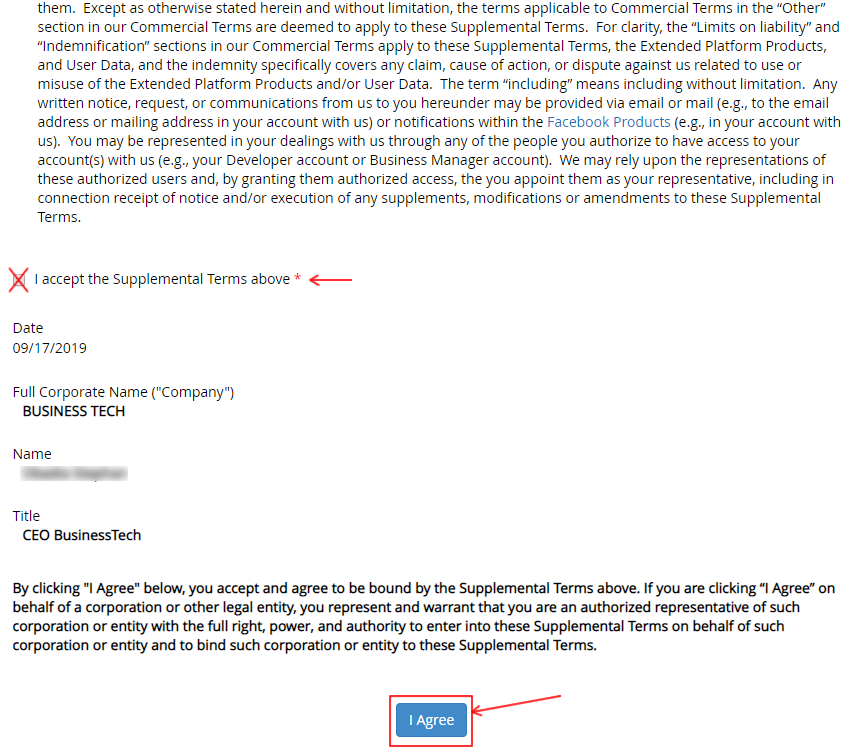 A message indicating you are going to receive the contract and your acceptance appears:

A few minutes later, in the "Business Info" tab, you should get the notification about your acceptance of the supplemental terms: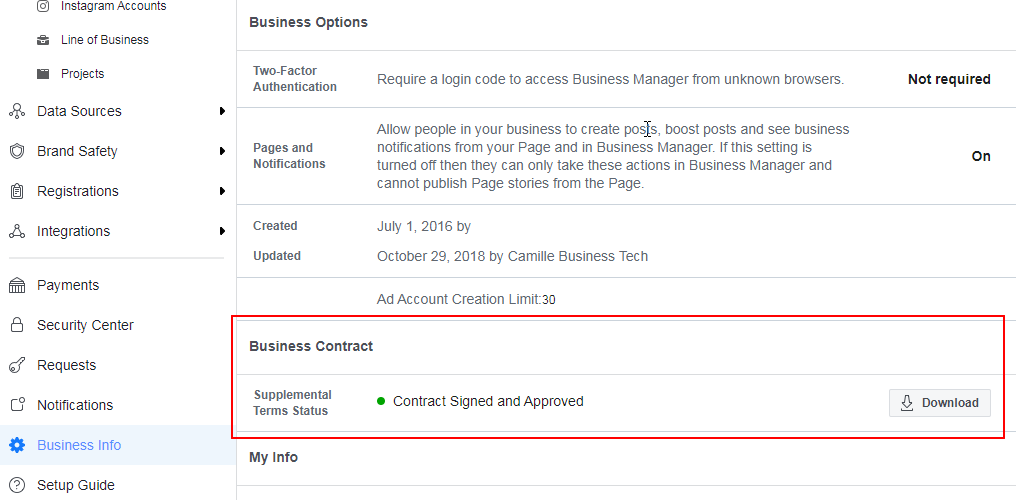 Return in your app on the Facebook for developers site. Enable the app and go to the "My Permissions and Features" tab. You should see the following 4 permissions in green: