Why does my Facebook Shop Tab not appear on mobile devices
In order to create a shop tab completely customizable and multilingual, whose content reflects in real-time the content of your PrestaShop site, our module must create a new tab called a Facebook "custom" tab. This is the only solution provided by Facebook. However, as Facebook says in the introduction of its technical documentation on custom page tabs (available by clicking here):
"These custom Page tabs load content from your webserver using an iframe. Page tabs will only be displayed in the web UI. Mobile custom tabs are not supported at this time."
Facebook therefore makes custom tab technical implementation impossible on mobile and we are obliged to submit to this constraint.
Anyway, we offer you here an alternative solution until Facebook makes the custom tab display possible on mobile. Here is the procedure:
Go to your "Advanced Shop for Fan Page" module configuration and click the "URL / SSL settings" tab. Then copy the URL of the "Your module's URL to copy/paste" field. It's your Facebook shop's URL.

Go to your Facebook page and post a message by pasting the link previously copied. Once your message is published, click the three points at the top right of the post and select "Pin to Top of Page":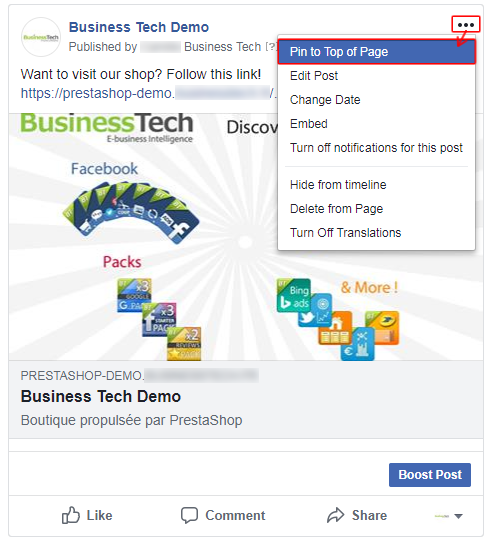 Go to your Facebook page on a mobile device and click the pinned link at the top of the page: you reach your Facebook page.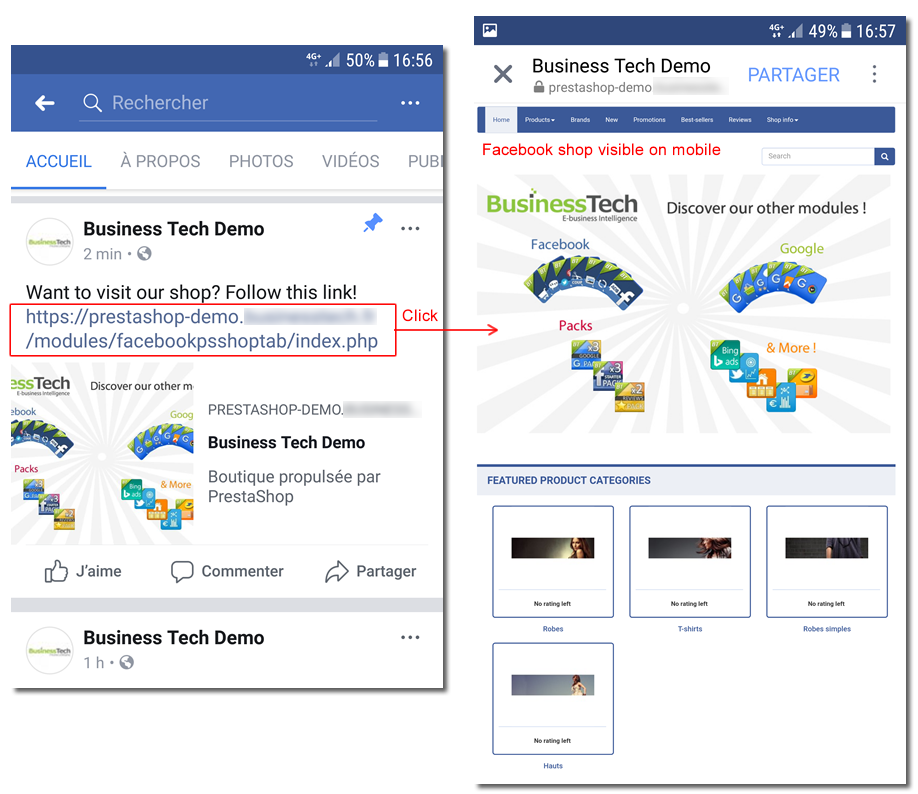 Your Facebook page visitors on mobile will be able to do the same and visit your Facebook shop.
If this solution does not suit you, please note that you can still import your products into the native shop tab of Facebook, which, as for it, is visible in the Facebook mobile app, thanks to our "Dynamic Ads + Pixel" module. However, know that this native tab isn't customizable. If you want to compare in detail the pro and cons of the custom shop tab versus the native shop tab, read our comparison here.