How to activate the "User-ID" feature of Google Analytics?
User-ID lets you associate a persistent ID for a single user with that user's engagement data from one or more sessions initiated from one or more devices.
Without "User-ID" feature implementation: for example, a search on a phone one day, purchase on a laptop three days later, and request for customer service on a tablet a month after that are counted as three unique users in a standard Analytics implementation, even if all those actions took place while a user was signed in to an account. While you can collect data about each of those interactions and devices, you can't determine their relevance to one another. You only see independent data points.
With "User-ID" feature implementation: you can identify related actions and devices and connect these seemingly independent data points. That same search on a phone, purchase on a laptop, and re-engagement on a tablet that previously looked like three unrelated actions on unrelated devices can now be understood as one user's interactions with your business.
To know more about Google Analytics "User-ID" feature, click here.
To activate the "User-ID" feature:
In your Google Analytics online account, click on the "Admin" tab in the menu on the left:

In the properties column, select the one corresponding to the tag installed on your site (to know how to create a property click here):

Click on the "Tracking info" tab and on "User-ID":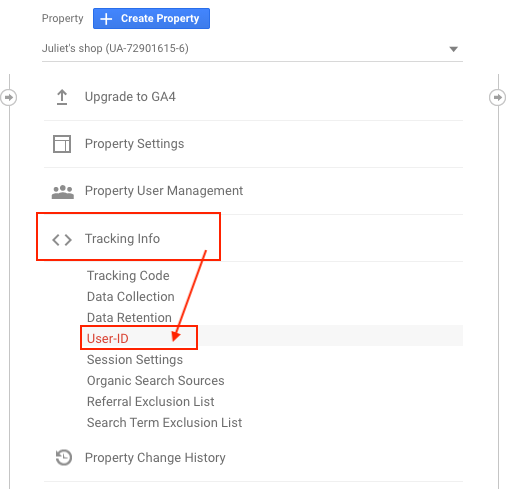 Read and accept the User-ID policy: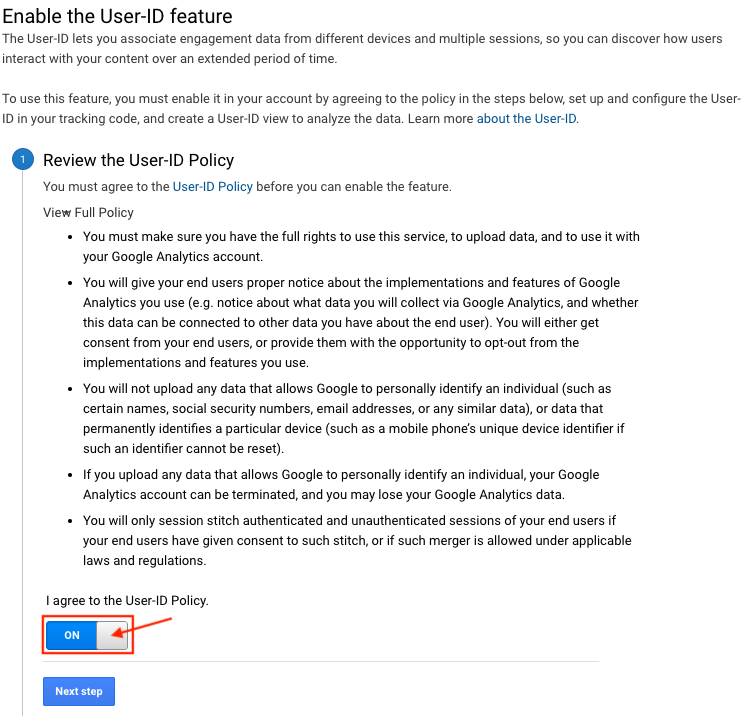 Click on "Next step".
In the module, activate the "Use User-ID feature" option of the "Basic settings" tab and save:

Go back to your Google Analytics online account, at the "Set up the User-ID" step. By activating the module option, you've just implemented the necessary code snippet to use the "User-ID" feature, you can therefore go to next step:
Finally, click on "Create" in step 3 which explains that you will have to create a view dedicated to the analysis of sessions in which a User-ID parameter is detected:

Give a name to this view showing data from sessions containing a User-ID: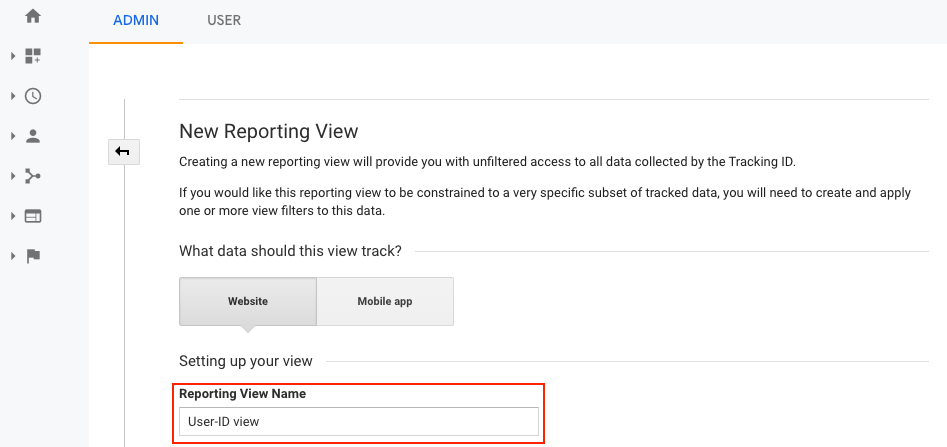 Select your time zone: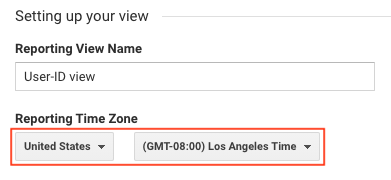 Activate the display of "User-ID" reports and click on "Create View":

You can also enable the "Enhanced link attribution". To do this, click here.