What should I do if I can't post a review or if I have problems displaying the rating stars?
If the stars in the rating form are not displayed correctly, such as this for example :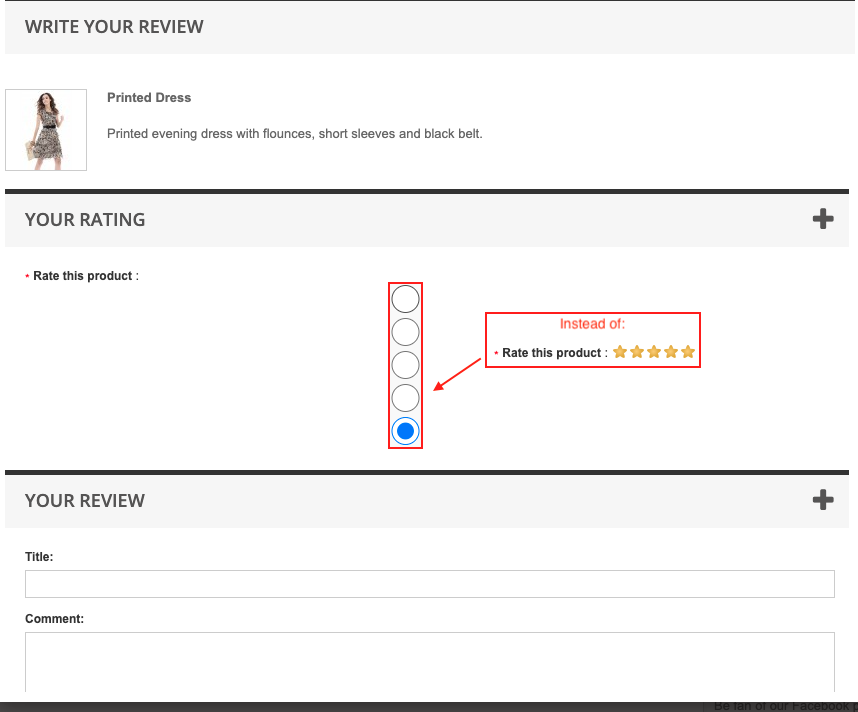 or that you are unable to post a review, because it displays a "You have not selected the rating for the review" error like this: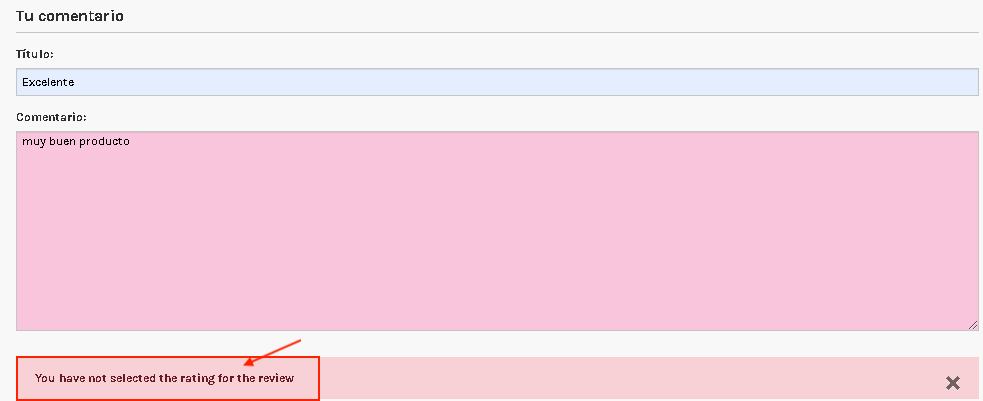 this may come from a review module introduced by your theme natively and that you will have to disable to be able to use ours without conflicts. Go to your back-office and disable all the review modules that could interfere with the operation of ours (this often happens for example with the "IQITREVIEWS" module).
Once the third party review module is disabled you should be able to return to normal star display in the form and be able to post a review.
If you still have a problem displaying the stars of the reviews, please follow this FAQ.
Finally, if it still doesn't solve anything, follow this FAQ to make a screenshot of the error message obtained in the console and be able to send it to us so that we can help you.