How to create both a UA property and a GA4 property?
From version 2.0.0, our Google Analytics Pro module uses the Google GA4 tag to collect data from your website. You must therefore create a GA4 property for your website in your Google Analytics account in order to collect the data of your website in your Google Analytics account.
If you have a UA (Universal Analytics) property, you just need to associate it with a new property of type GA4. The UA property will remain unchanged and continue to collect data. Creating a new GA4 property will not affect your UA property and you will still have access to your UA property and its history. The new associated GA4 property will simply give you access to new reports, complementary to those of your UA property.


If you have never created a property, UA or GA4, you can either:
Log into your Google Analytics account and select the "Admin" tab in the left menu: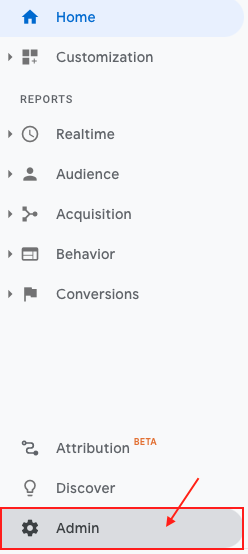 If you've never created an account for your website, create one by clicking "Create Account". Enter a name for this account, configure the data-sharing settings to control which data you share with Google and click "Next" to create the property.
If you already have an account, select it in the "Account" column and click on "Create Property":

A "property" represents your website and is the collection point for data from it.
Enter a name for your property (so for example the name of your shop):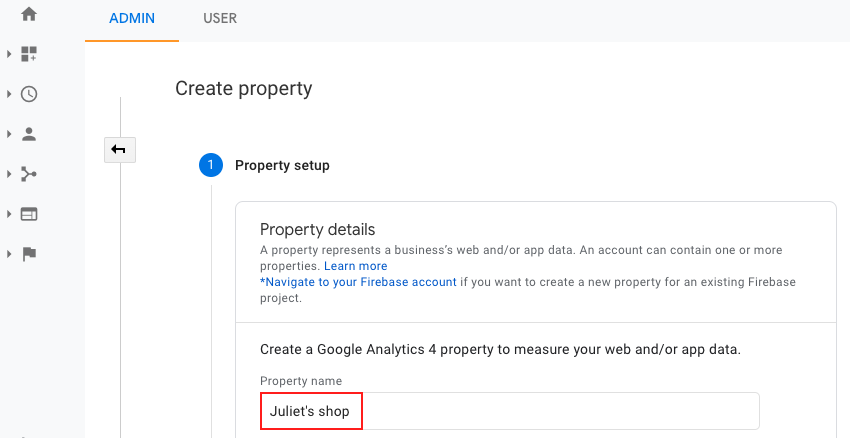 Then select your time zone and the currency of your shop (indicate the default currency if you offer more than one):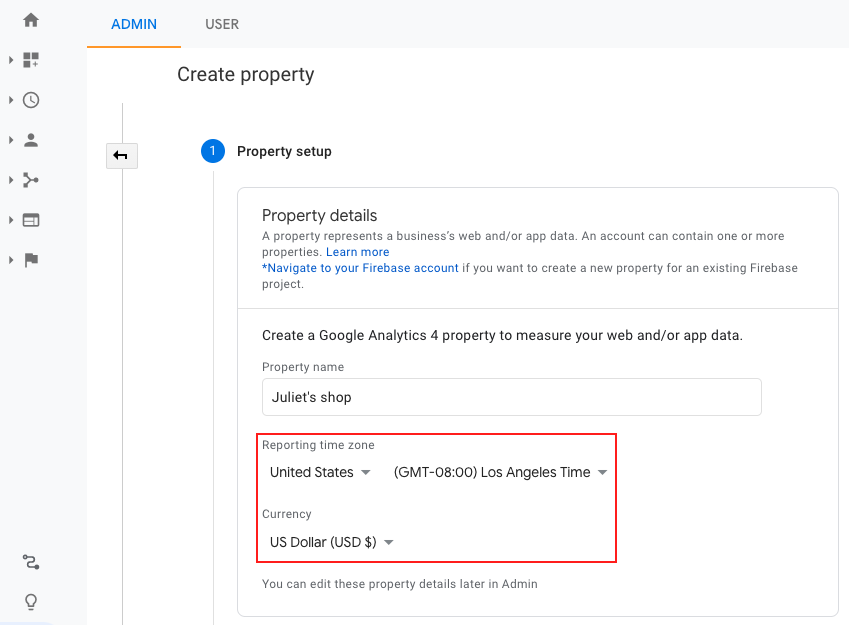 Click on "Show advanced options":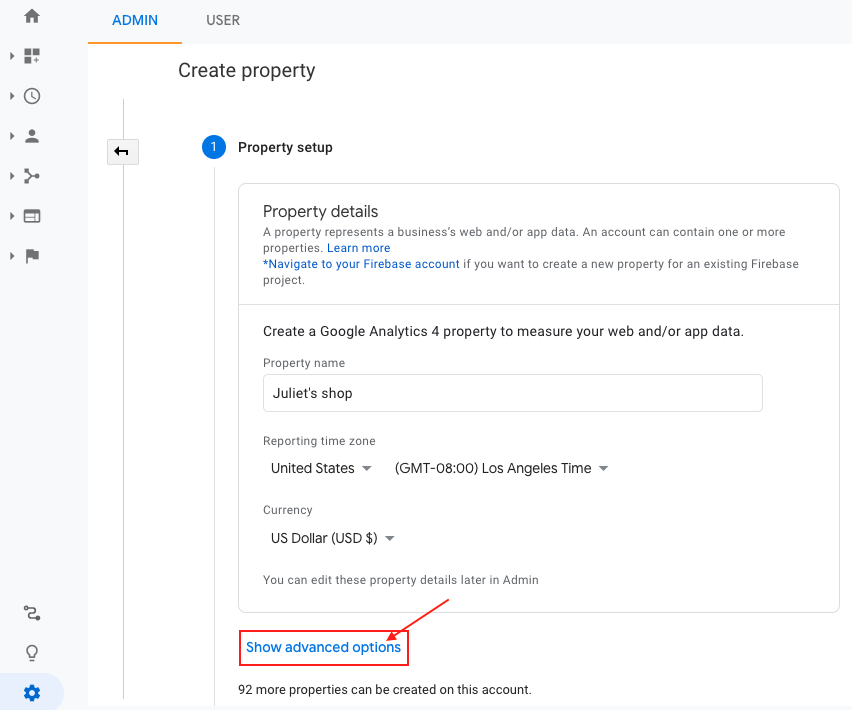 and activate the "Create a Universal Analytics property" option:

Indicate the URL of your website and leave checked the first option to create both a Google Analytics 4 property and a Universal Analytics one, and the enhanced measurement enabling: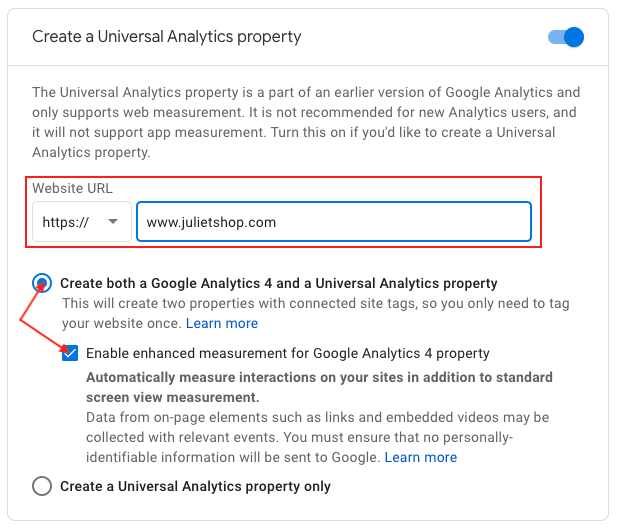 Click on "Next":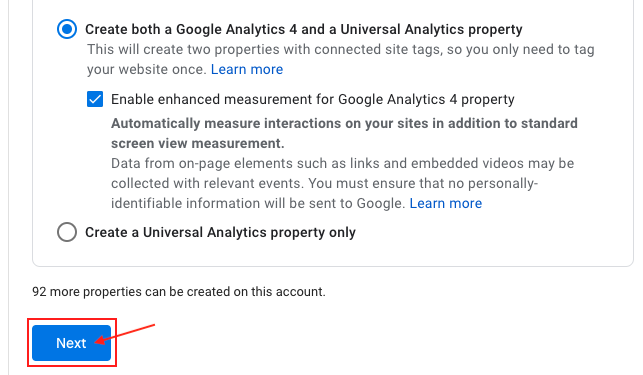 Fill out the information about your business, as you want and then click on "Create".
For example: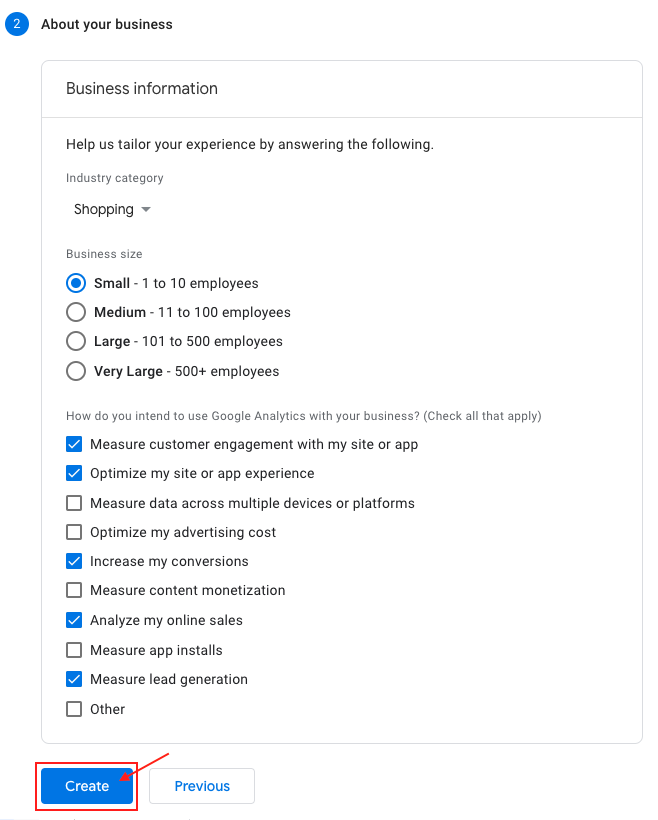 Your UA and GA4 associated properties are now created.
You can now activate the options for an "e-commerce" data tracking. Go back to the "Admin" tab by clicking again on the small wheel of the menu on the left. In the column of "views" click on "Ecommerce settings":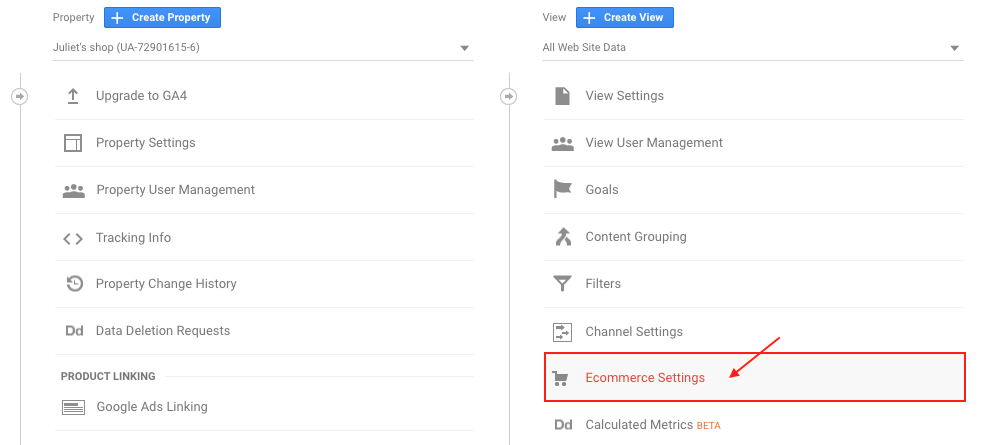 Enable the e-commerce tracking and enhanced e-commerce reporting, and save: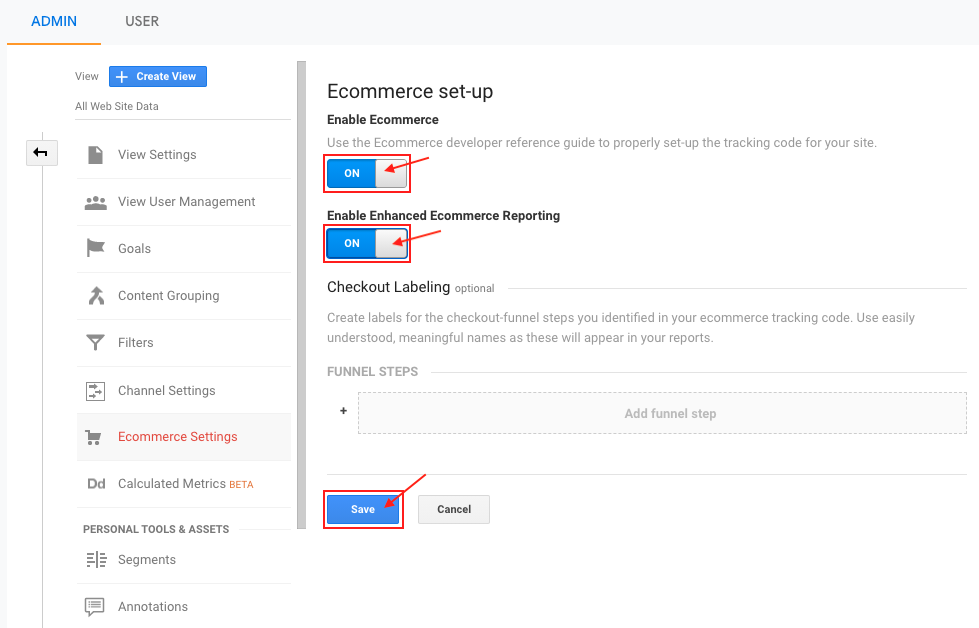 Click here to know how to retrieve the tracking ID of your UA property and integrate it in the module.
Click here to know how to retrieve the measurement ID of your GA4 property and integrate it in the module.