How to test my theme rich snippets markup?
How to know if my theme includes structured data (rich snippets)?
To know if your theme contains rich snippets markup (also called "structured data markup"), proceed as follows:
Right click on one of your product pages and select "View source code":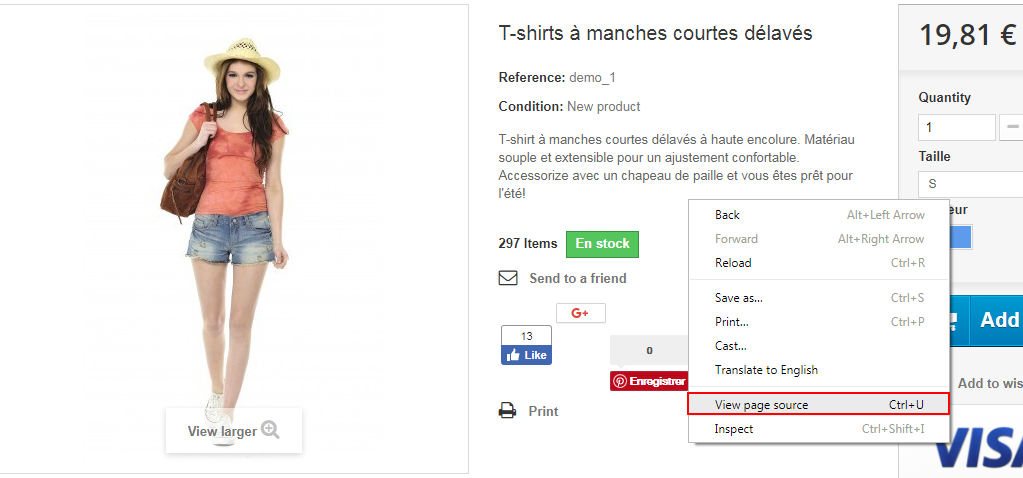 Then, in the source code, look after "itemprop" string :

If you find some of these strings, it's that your theme integrates rich snippets (data are structured). However, this doesn't mean the rich snippets code is in compliance with Google's requirements. And, for Google to correctly detect the data and display it in its search results, it is essential that the rich snippets meet Google's requirements. To check the compliance of your theme's structured data with Google's requirements, read the following section.
How to test my theme rich snippets compliance with Google's requirements?
Google provides a tool to test the structured data markup compliance on a web page. Go to this page to get this tool and test your markup.
Copy the URL of one of your product pages that includes rich snippets (see the previous section to test if this page contains the markup) and paste it in the "Fetch URL" tab of the pop-up that appears. Click on "Run test".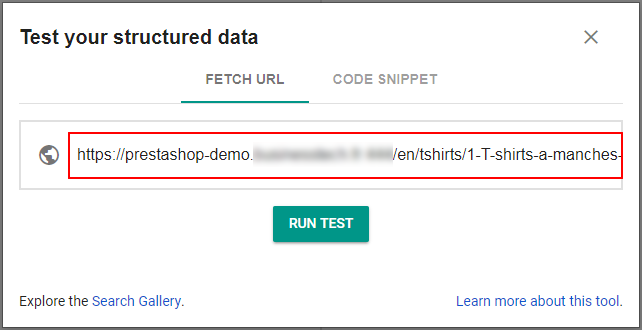 Here is the example of a correctly marked up page: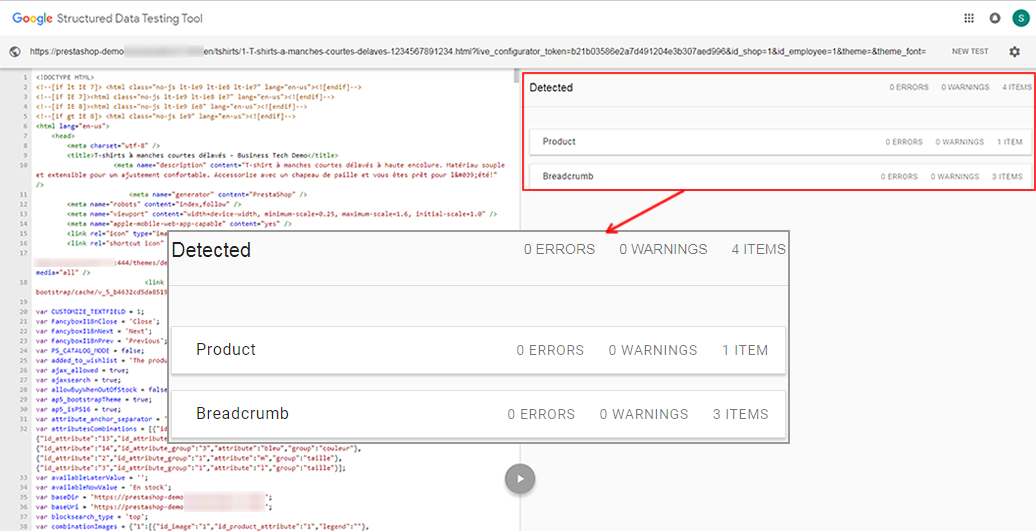 No error has been detected so the theme manages structured data markup correctly. Your product data will be able to be correctly retrieved in the product results of the search engine. However, please note that even if your rich snippets are fully compliant and do not generate any errors in the structured data test tool, ONLY Google decides whether or not to display rich snippets in the natural results of its search engine... In fact, Google reserves the right not to display your rich snippets if they do not bring a high quality search experience for all the users. To know more, visit our FAQ on this topic.
Here is an example of a product page where the data markup was incorrectly done: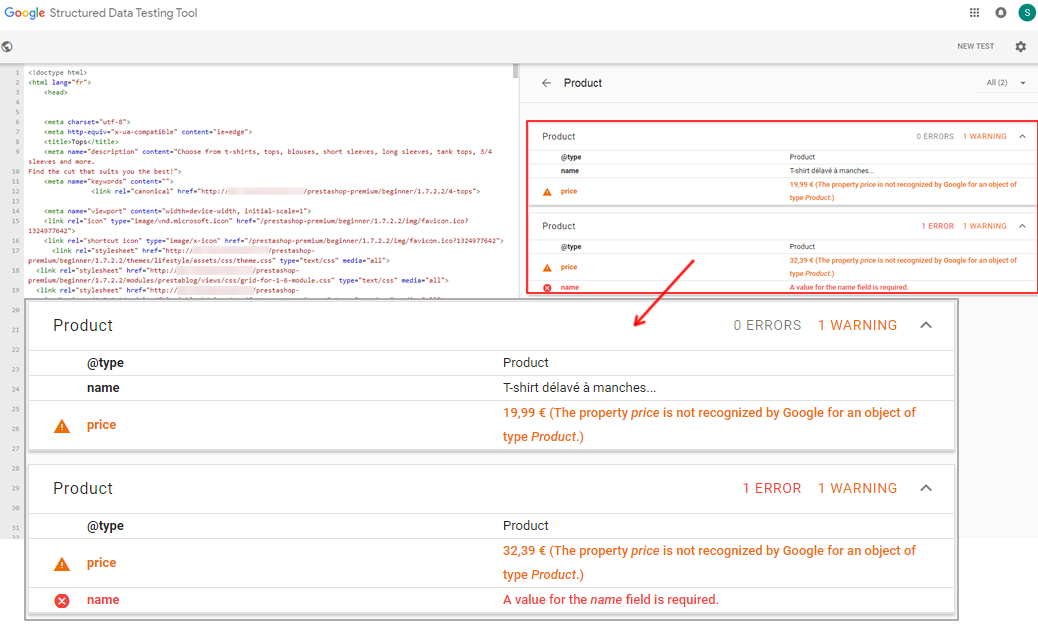 As you can see, in the example above, the reporting indicates an error (message in red). Indeed, the product name is missing whereas it's required by Google (no "product" result display without product name), so the Google tool generates an error. Moreover, Google indicates warnings (messages in orange) on product prices. Indeed, here the data isn't missing but badly structured.
To find out what to do if Google displays errors and/or warnings about the compliance of your theme's data markup, click here.
To visit the Google official page on structured data testing, click here.