Why only registered customers can post a review ?
With our module, only people registered as customers on your shop can post product rating and review. Moreover, an option of the module also allows you to limit this possibility to customers who have already purchased the product they want to rate. This option is available in the "Reviews" section, in "Reviews management" tab: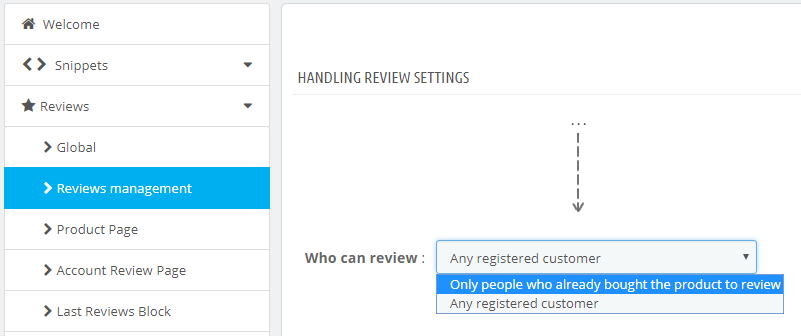 A visitor who doesn't have a customer account cannot post a review about a product. Indeed, as soon as a review is published, the module sends an e-mail to notify the person of this publication. But, to do that, the module must be able to retrieve a valid e-mail address. Moreover, the module also allows to reward the customers who have posted a review on a product and/or share it by offering them small vouchers. To make it possible, the module also needs the e-mail address of the person.
For this reason, we strongly discourage you from wanting to include "guest checkouts" in the module by modifying PHP classes.