How do I test my Facebook Open Graph Tags ?
You just installed our module and would liek to be sure that when someone cliks the Liek button, it will be shared correctly ?

Below is how to use the Facebook  "Open Graph tool" that will allow you to test the Open Graph tags on your website:

Une fois l'URL de votre page saisie, vous pouvez lancer l'outil de debug, et voici le résultat :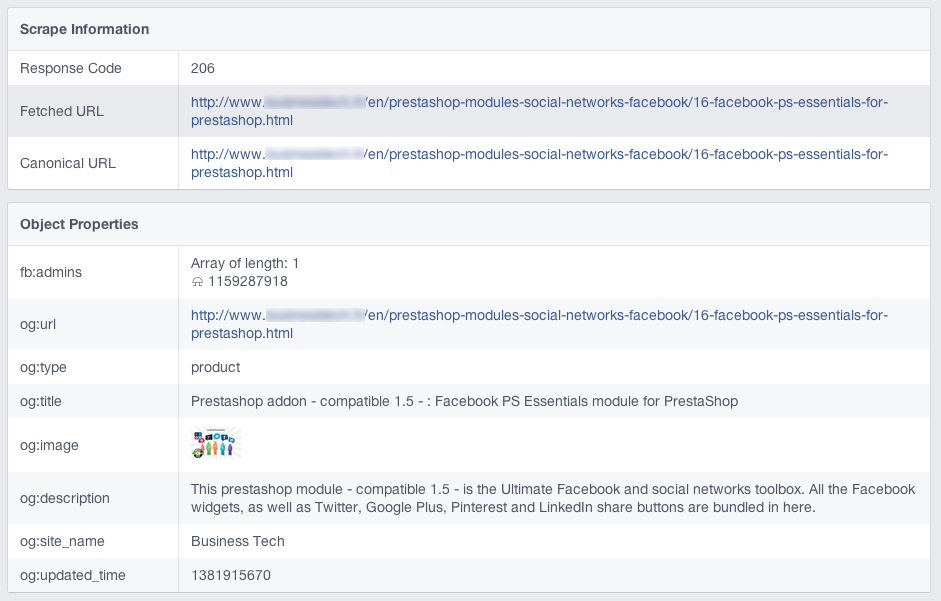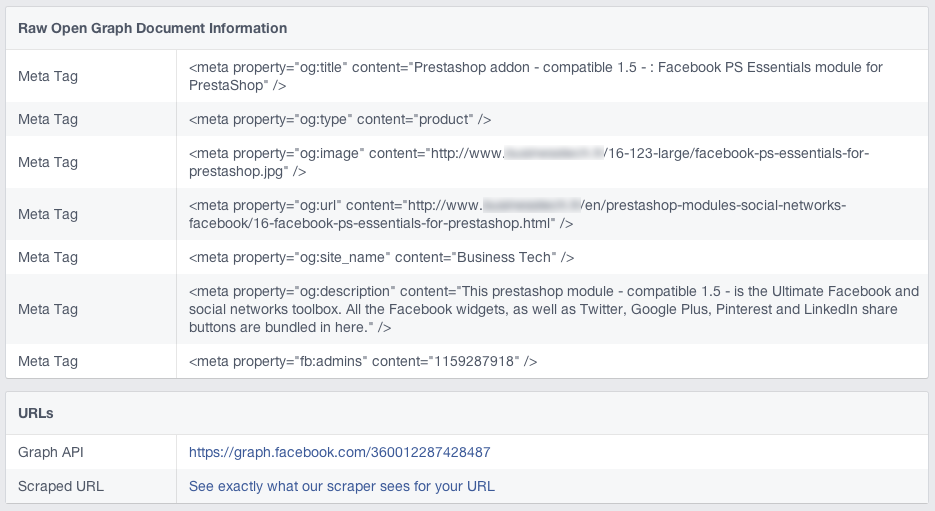 You can also use a more technical approach and just view the source code of the page to verify that teh Open Graph tags are present.
Go, for example, to one of your product pages. Once the page is loaded, do a right-click with yoru mouse and select "View the page's source code" in the popup menu. Then, once the source code is displayed, do a Ctrl + F (PC) or Cmd + F (Mac) to find this string: og:
Here is the result on one of our own pages for example :

That's it. You are now ready to take advantage of your Open Graph tags and be sure that your products will correctly be shared on Facebook.