How to create my Facebook app (Advanced Shop for Fan Page)?
Be careful : Facebook's terms of use has been updated and now, to be able to create custom tabs Facebook requires you to have more than 2000 fans on your page. So make sure that it's well the case for your page before creating the app.
Watch the following video to know how to create a Facebook app in order to use our "Advanced Shop for Fan Page" module and set your shop in your Facebook page:
IMPORTANTE NOTE : when you will test the module for the first time, you will may have this type of message :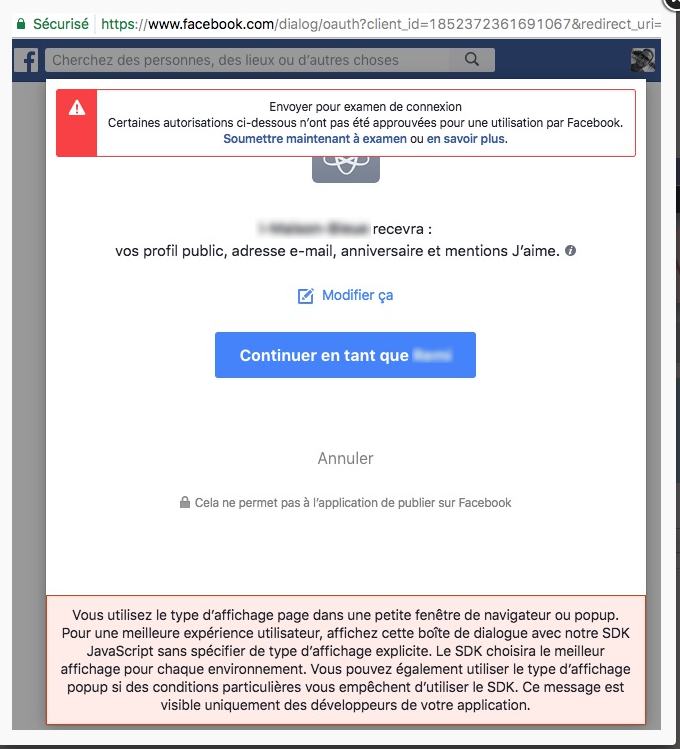 You mustn't take attention to the message displayed in the red box (as showed above). Indeed, they are only information messages and they will not be displayed to your customers. Do not click on "Submit now for review" because the application will may not work (this is not a bug from the module, this is only due to Facebook).
Other FAQs in this category