Why the content ID of the Page view event does not contain value on the CMS pages?
On CMS pages, the pixel helper indicates for the "Page view" event that the content ID values are missing, i.e. the product IDs: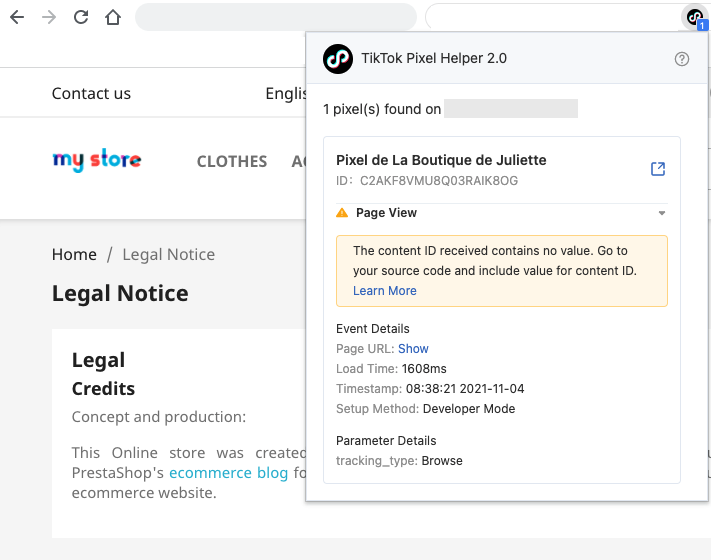 This is quite normal since there is no product on the CMS pages. You just have to ignore it.