What is the option to allow ad personalization?
The purpose of our Google Ads (Google AdWords) Conversion tracking Pro module is above all to allow you to track the number of conversions (purchases) made on your site following the click on one of your Google Ads.
However, from version 2.3.0 of the module, the "Allow ad personalization" option also allows you to send conversion data to be used for retargeting purposes (remarketing), in order to deliver personalized ads to targeted users.
If you want to enable the sending of conversion information to be used for remarketing purposes as well, go to the "Advanced" tab of the module and enable the "Allow ad personalization" option: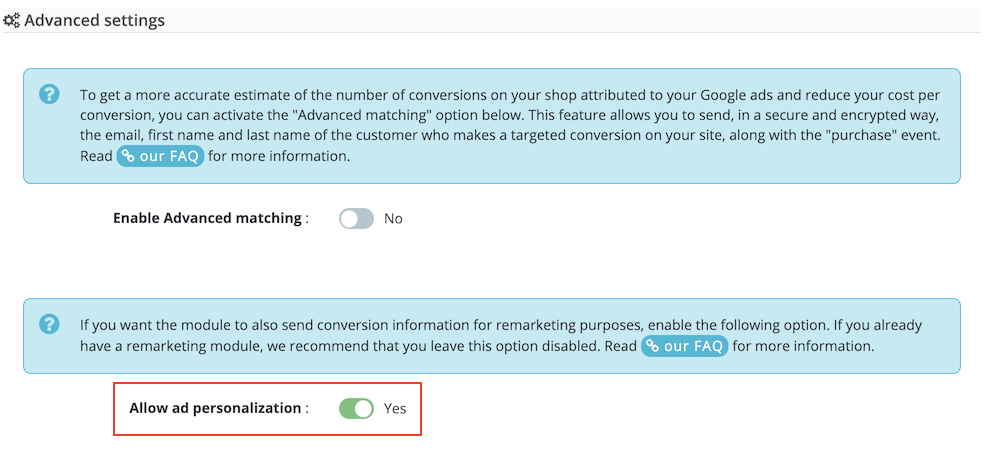 By default, the option is disabled, meaning that the collection of conversion data as part of personalized advertising is disabled. This ensures that there are no duplicates if you are already using a module that sends conversion data as remarketing data, such as our Google Dynamic Remarketing module.
Note: Before enabling the option, be sure to provide users with clear and complete information about the data you collect on your site, and to obtain their consent to such data collection where required by law. If you have not obtained users' consent to collect, share and use personal data for ad personalization purposes where required by law, you should disable the option.
Other FAQs in this category