What is the advanced matching?
Google Ads' "conversion advanced matching" or "enhanced conversions" allows you to more accurately measure the number of conversions attributed to your ads and set better bids.
If you enable advanced matching, when a customer makes a purchase on your site after clicking on one of your Google Ads, the tag set by the module will send the customer's email, first name and last name in a secure and encrypted manner. This data is then used to match your customers with the Google accounts they were connected to when they interacted with one of your ads.
The benefits of enhanced conversions are:
Recover conversions that otherwise wouldn't have been measured
Improve bidding optimization through better data
Privacy safe with hashing of first-party customer data (i.e by encrypting them)
To enable enhanced conversions, go to the "Advanced" tab of the module and select "Yes" for the "Enable Advanced matching" option: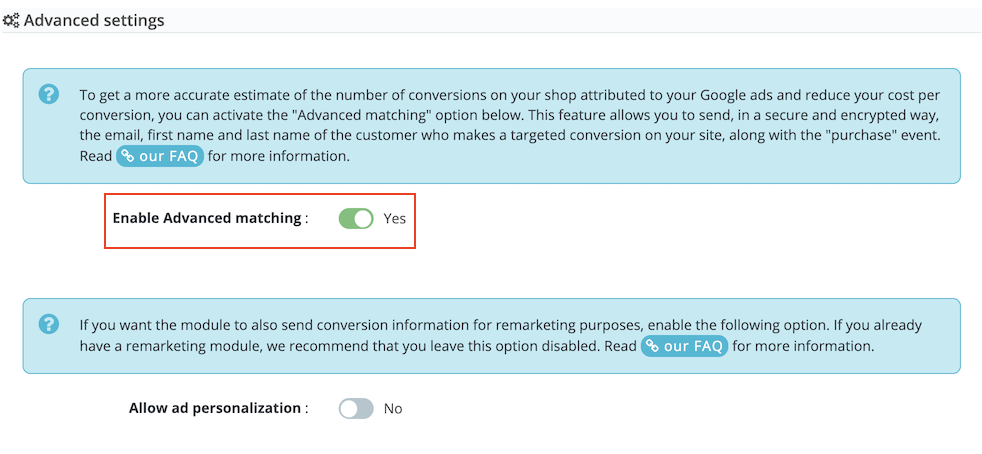 To learn more about Google's enhanced conversions, click here.