How do I link my Instagram business account to my Facebook Page?
First and foremost, to take advantage of the dedicated business features, you must have a business Instagram account. To convert a personal Instagram account to a business account click here.
You then have two options for linking your Instagram business account to your Facebook Page:
Either doing it from your Instagram business profile:
Go to your Instagram business profile and select "Edit Profile":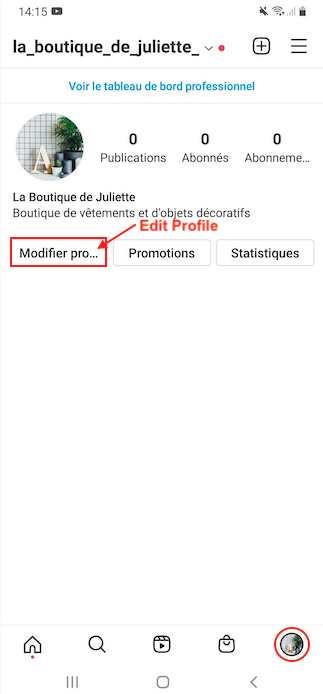 Under Public Business Information, Select "Page":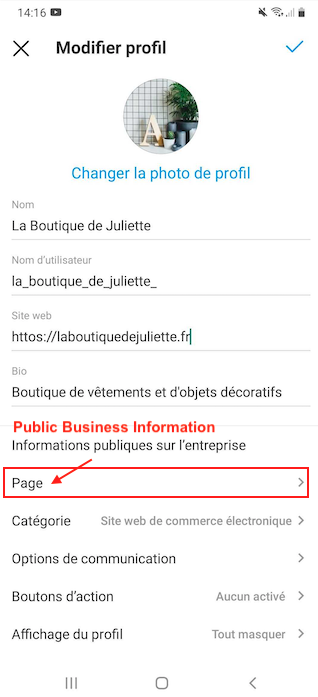 You may be asked to log in to Facebook again. If so, please do so and then tap "Connect an Existing Page". Select your Facebook Page and tap "Done".
Your Instagram business account is now connected to a Facebook Page.
Note: If the Page you'd like to connect is not showing in the drop down from your profile, it may be because you are not an admin of that Page. Check your Page's settings and make sure you have permission to add that Page to your Instagram business profile.
or doing it from your Facebook Page:
Log in to your Facebook Page and click on the "Settings" tab in the left menu (at the bottom):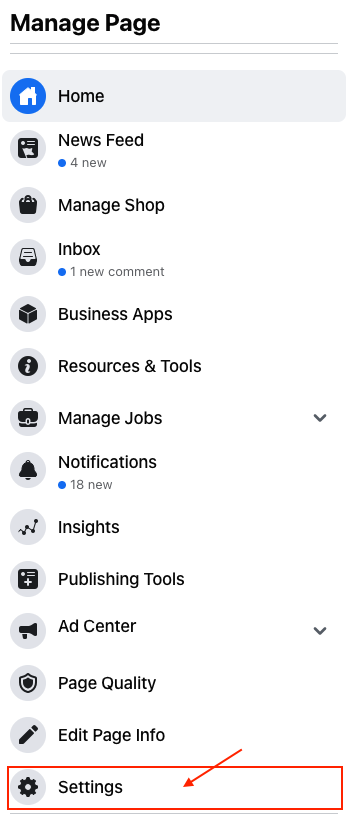 Click on the "Instagram" tab: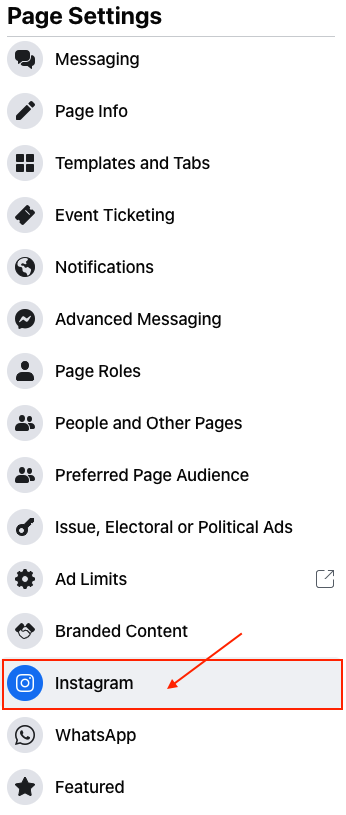 Click on "Connect Account":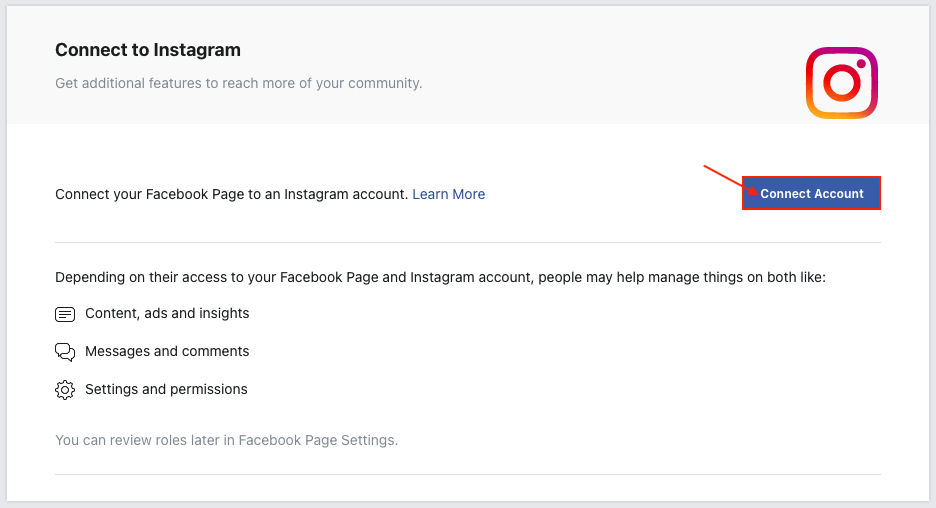 Make sure the "Allow access to Instagram messages in Inbox" is toggled on and then click "Continue":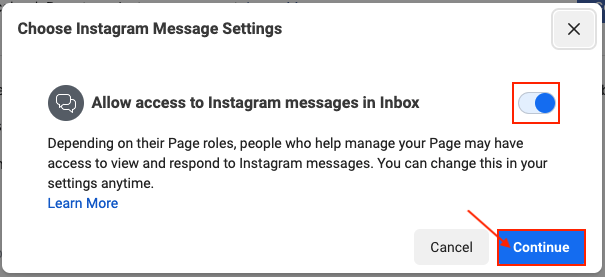 Enter your Instagram business account's Username and Password, and select "Log in".
Your Facebook Page is now connected to an Instagram business account.
Click here to learn more about features available after connecting your Facebook Page and your Instagram business account.