How to import my products in a Snapchat catalog?
Once you have configured the product data to be sent on Snapchat, go to the module "My csv files" tab. Select a language and a currency for your product data and click "Generate":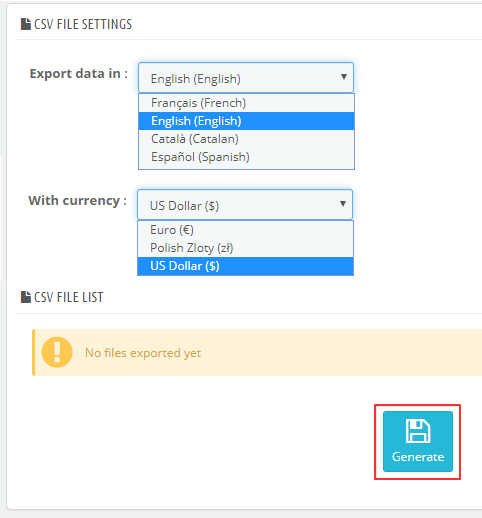 A line corresponding to your first product data file at CSV format appears. Click on the download icon to save the file on your computer: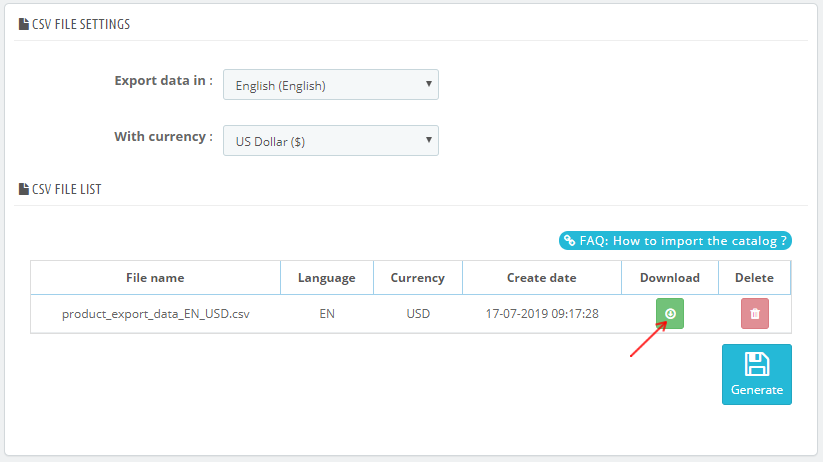 Then, go to the Snapchat Ads Manager platform. In the top left menu, click on "Catalogs":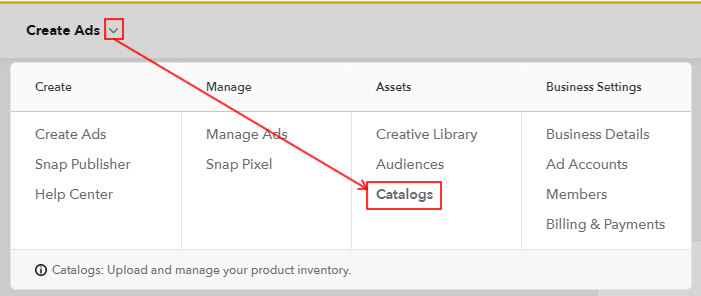 In "Catalog Name", give a name to this first catalog. We recommend that you indicate the language and currency chosen for this catalog. Click then on "Upload Catalog" and go get your CSV product data file. Finally click on "Upload Catalog":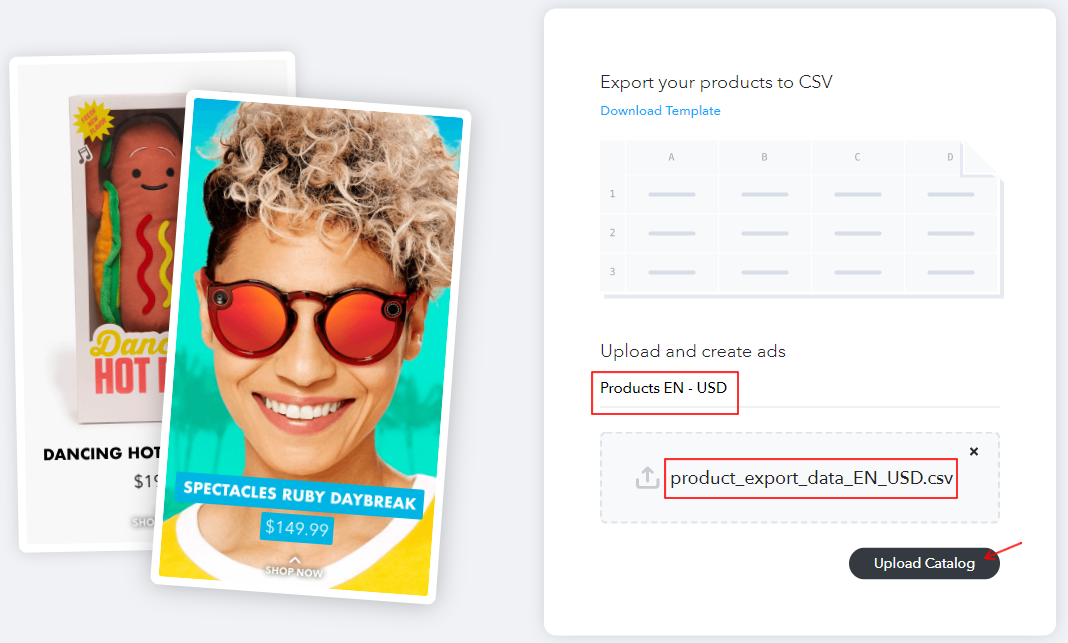 If you want to give a role to someone else on this catalog, do it and click on "Done"; otherwise, click on "skip":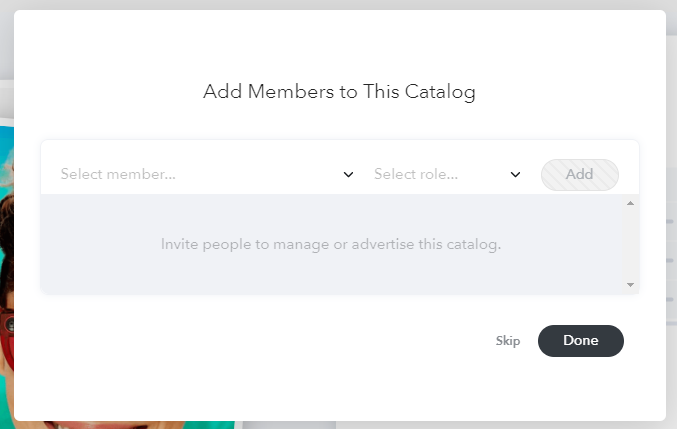 The catalog appears as a blank card at the beginning. Refresh your page by clearing cache after a few seconds, and you should see one of your products appear in the catalog presentation, as in the example below: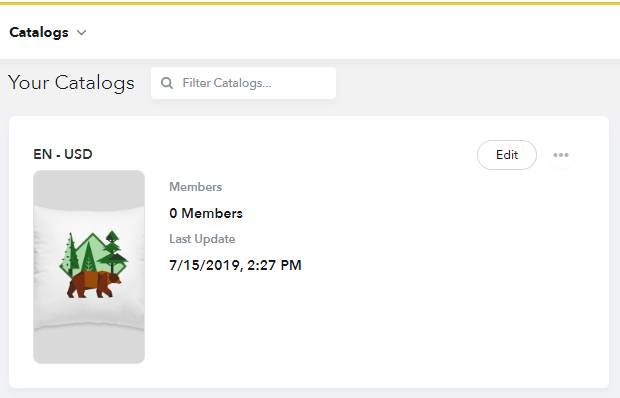 Click on the catalog cover image to browse it: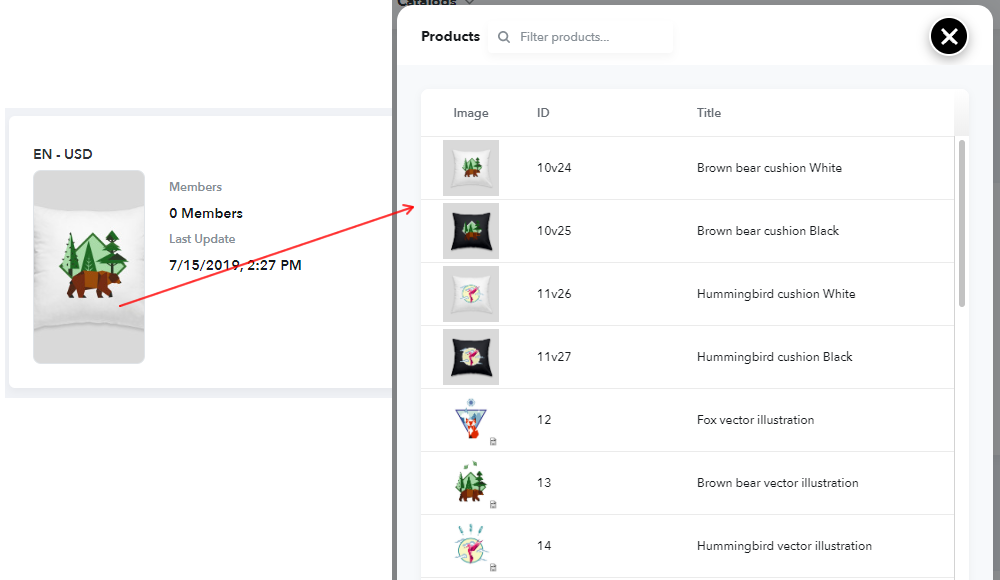 By clicking on the three little dots and selecting "Create ad" you can directly reach the creation tool of your first product ad: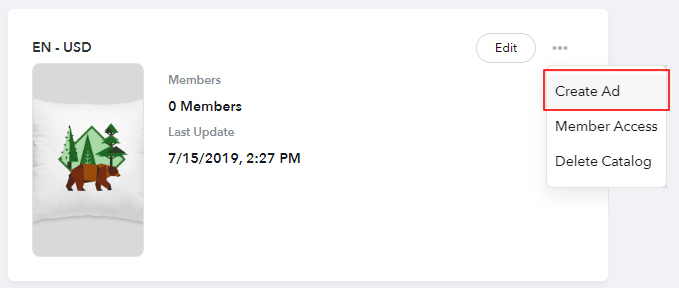 Repeat exactly the same steps for all "language/currency" pairs installed on your shop and for which you want to display ads. You will therefore have one catalog per "language/currency" pair so that you can create ads with different content depending on the snapchatters location.