How to export my customer reviews from my shop?
To export your reviews, go to the PrestaShop menu on the left and, in the "Review Management" part, click on the "Review Import/Export" section. To export product reviews, click on the "Product Review Export" tab and to export shop reviews click on the "Shop Review Export" tab. The principle is then the same.
Let's take the example of a product review export: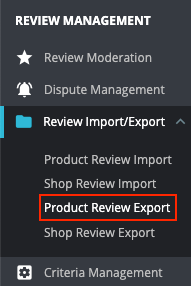 Select the language of the reviews to be exported, for example, English (you can also export all languages at once by selecting "All languages"):

Click on "Export" :

Download the CSV file containing your reviews by clicking on "Download the file":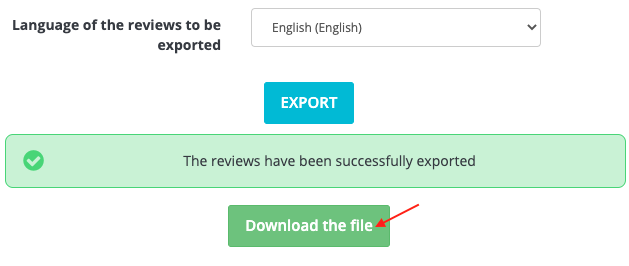 Attention: This is a CSV file with values separated by semicolons.
The exported values are:
id_customer
customer_firstname
customer_lastname
review_lang (ISO code of the review language)
review_title
review_text
rating
id_product (Only for product reviews)
product_name (Only for product reviews)
id_order (If there is none, the value will be 0)
date_add (Review date)
Other FAQs in this category