How to create my Twitter app?
In order to create your Twitter app, you can follow all steps described below.
1/ Go to the website : https://apps.twitter.com/  and connect on it
2/ Click on "Create New App" 

3/ Remplir les informations demandées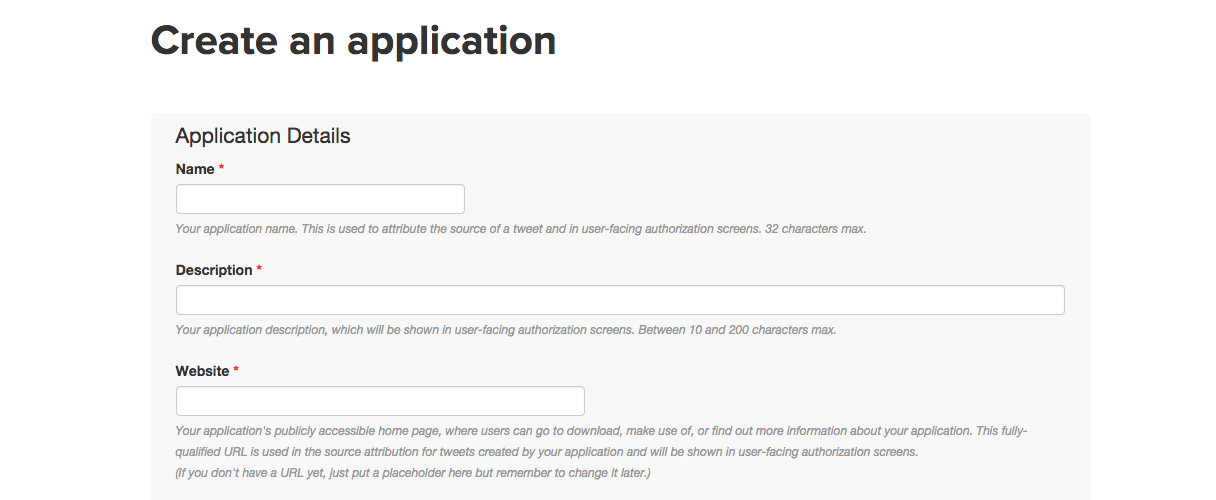 4/ Click on "Yes i agree" and "Create you Twitter application"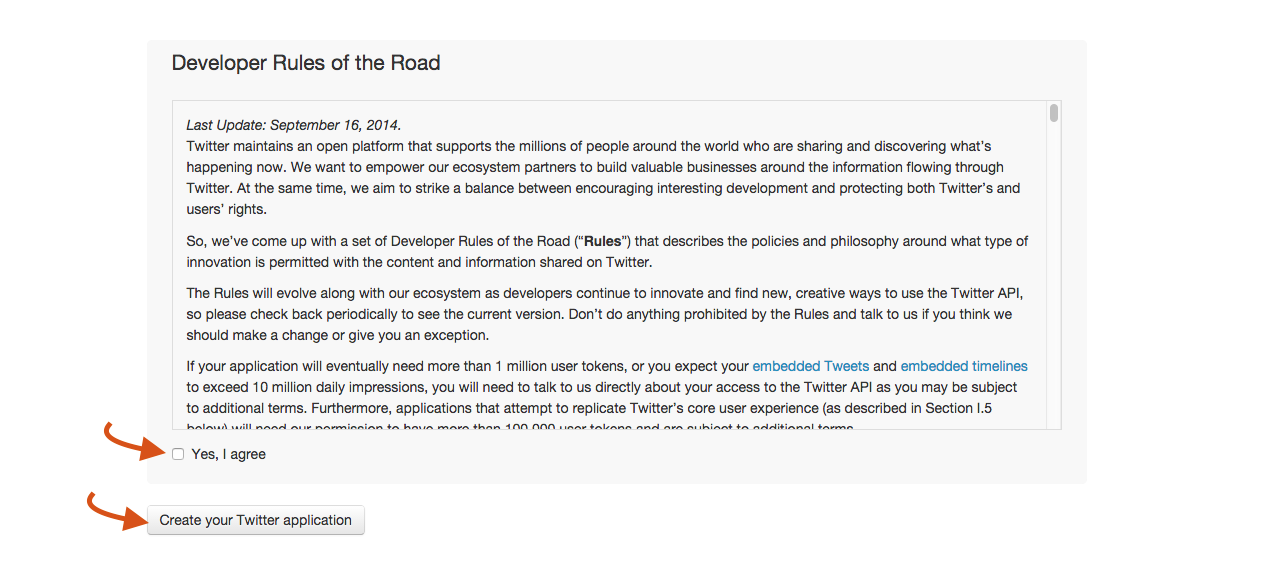 5/ A summary with all information will appear, click on "modify my app permission"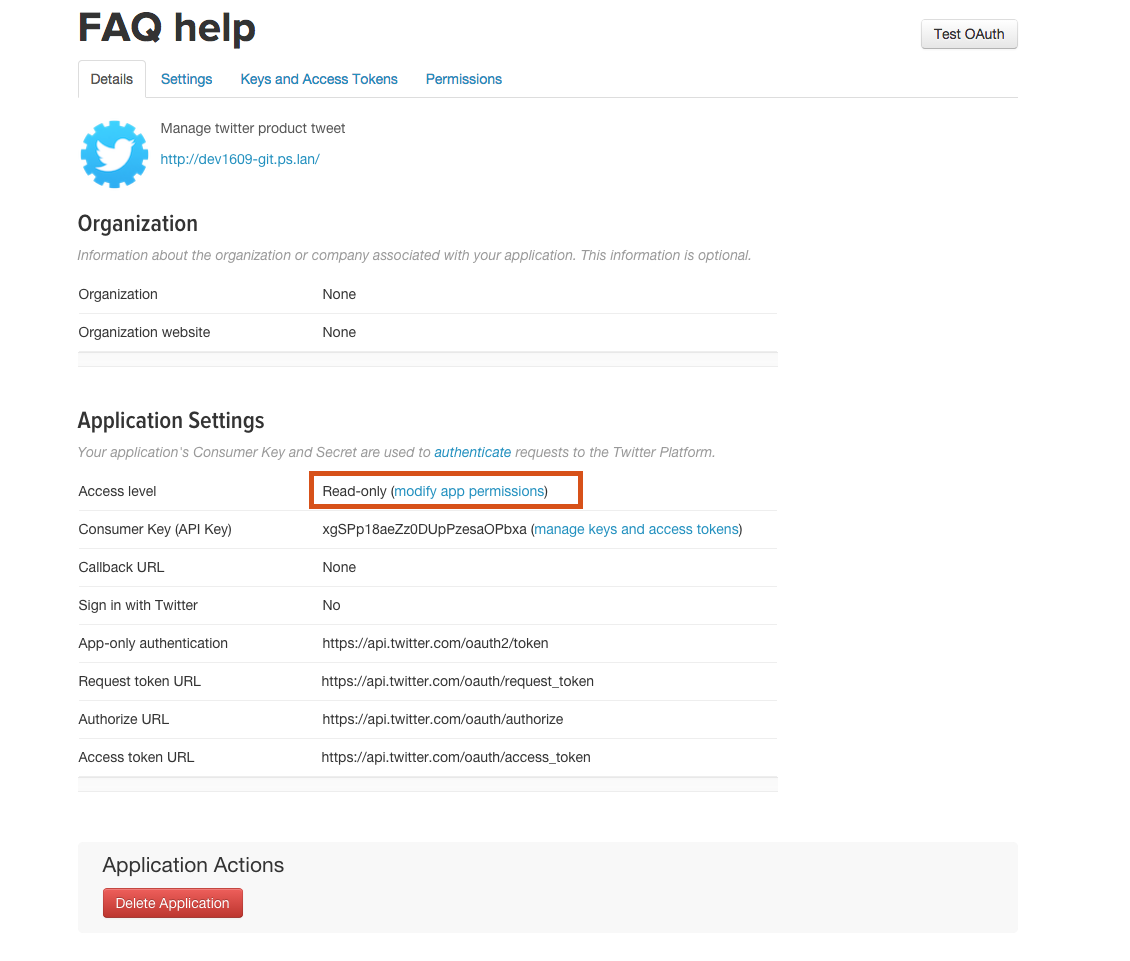 6/ Configure "Access" as show below and click on Update Settings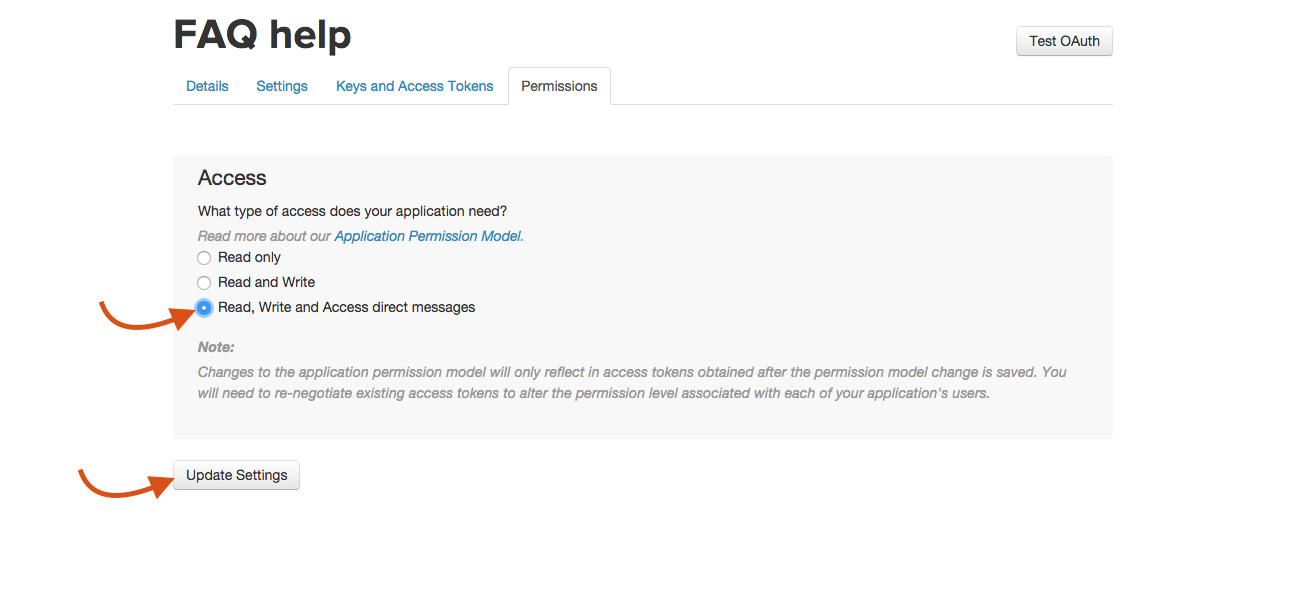 7/ Click on  "Keys and Access Token"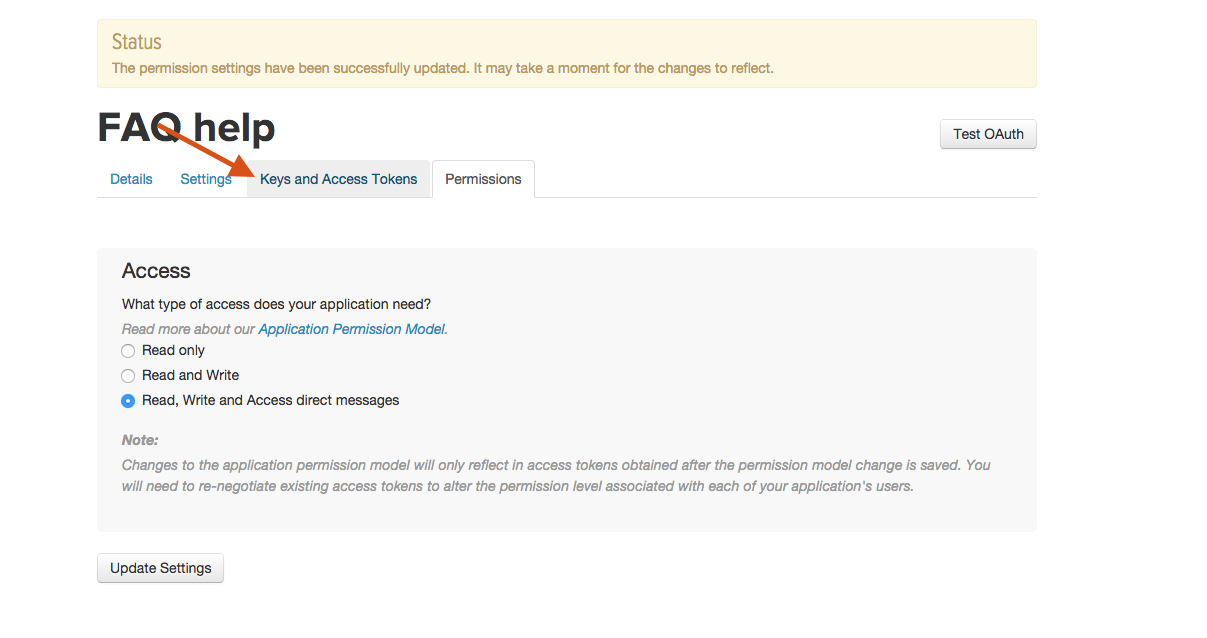 8/ You have to generate a TOKEN, click on  "Create my access token", as you can see below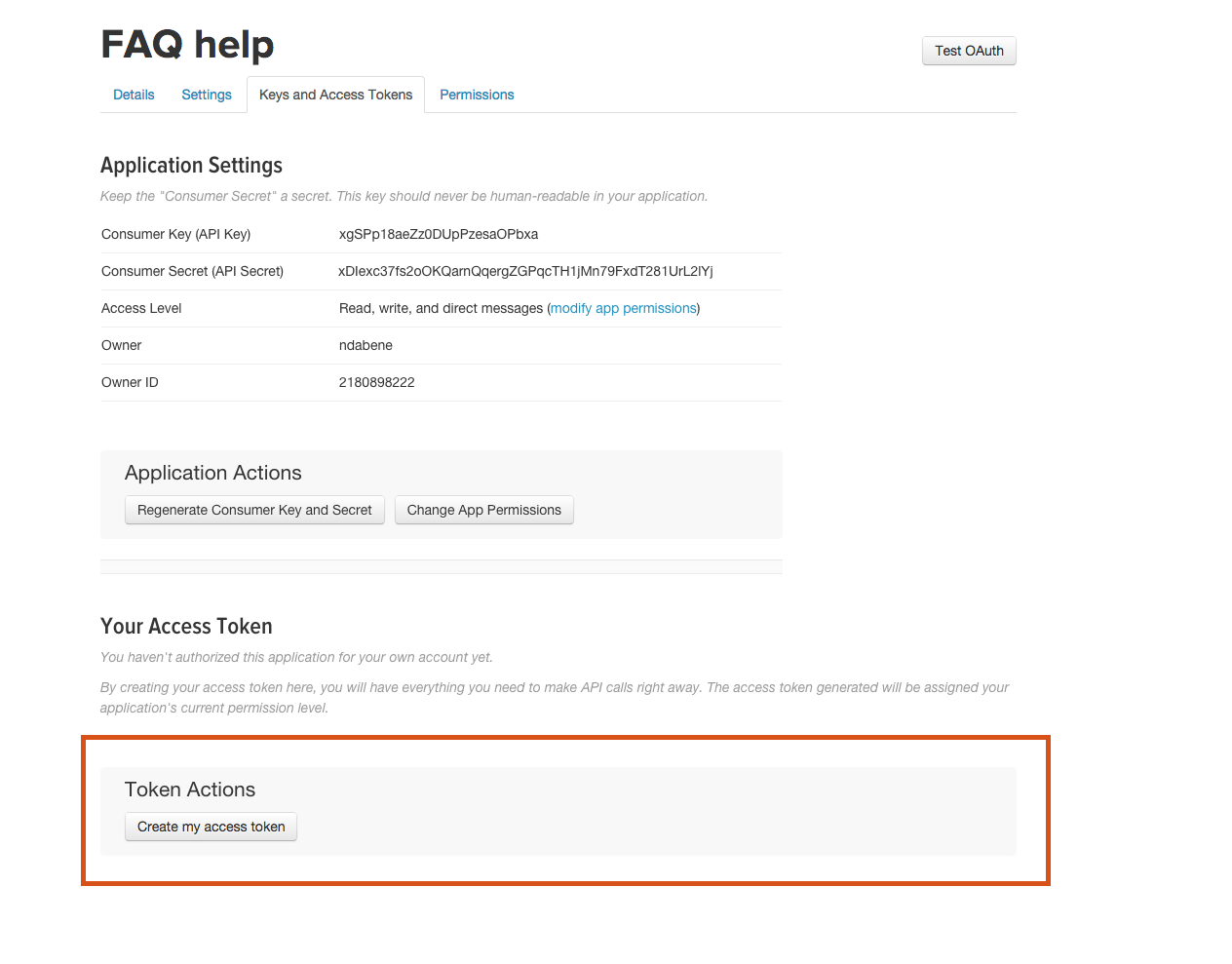 9/ You will get all the information ( as you can see below) to configure your module
For the module Facebook PS Connect you only need consumer key and consumer secret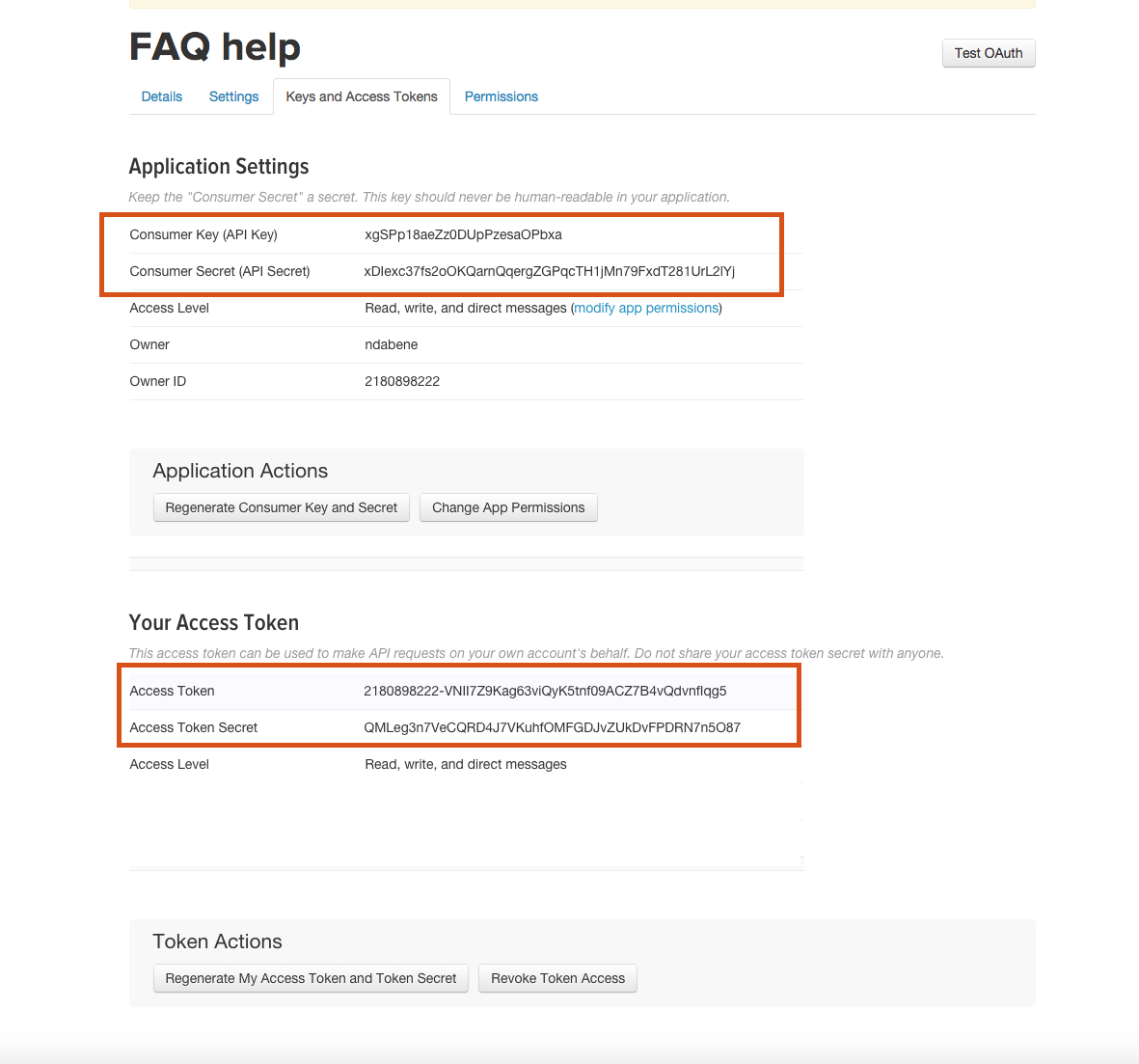 If you configure your APP for Facebook PS Connect, you have to set the callback url on the "Settings tabs"