How to create my Facebook app (Social Login and Wall Posts)?
Watch the following video to know how to create a Facebook app in order to use our "Social Login" and "Wall Posts" modules:
IMPORTANT NOTE : For the Wall posts module, you must submit your app for review before making it public. Please click here to know how to proceed.
IMPORTANT NOTE : when you test the module for the first time, you will may have this type of message :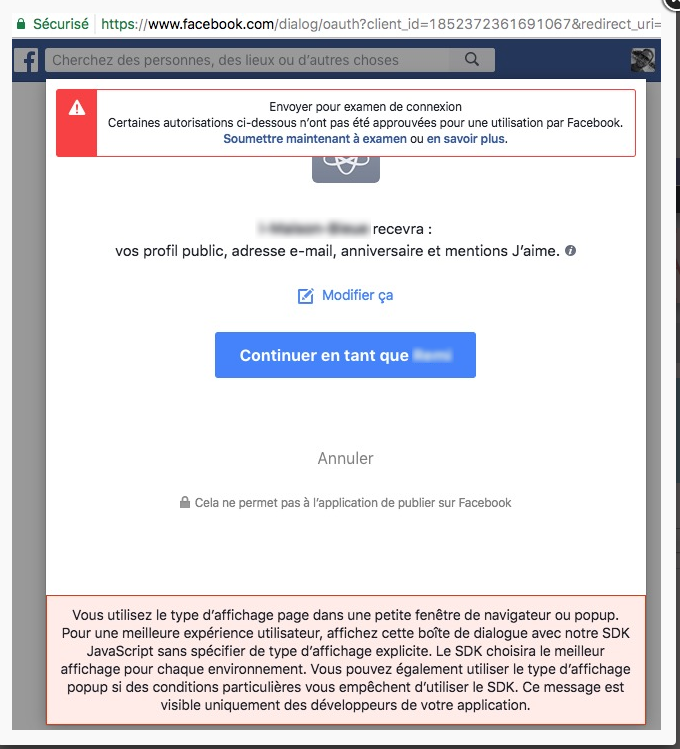 You mustn't pay attention to the message displayed in the red box (as showed above). Indeed, they are only information messages and they will not be displayed to your customers. Do not click on "Submit now for review" because the application will may not work (this is not a bug from the module, this is only due to Facebook).