How to create a Facebook product catalog?
First of all, you must have a Facebook Page for your business and a Facebook Business Manager account so you can assign your catalog to your business. Make sure you have admin access.
Then, click here to connect to the Commerce Manager of Facebook.
If you have never created a catalog, first of all, make sure you select your Business Manager account in the upper right corner, and not your personal ad account: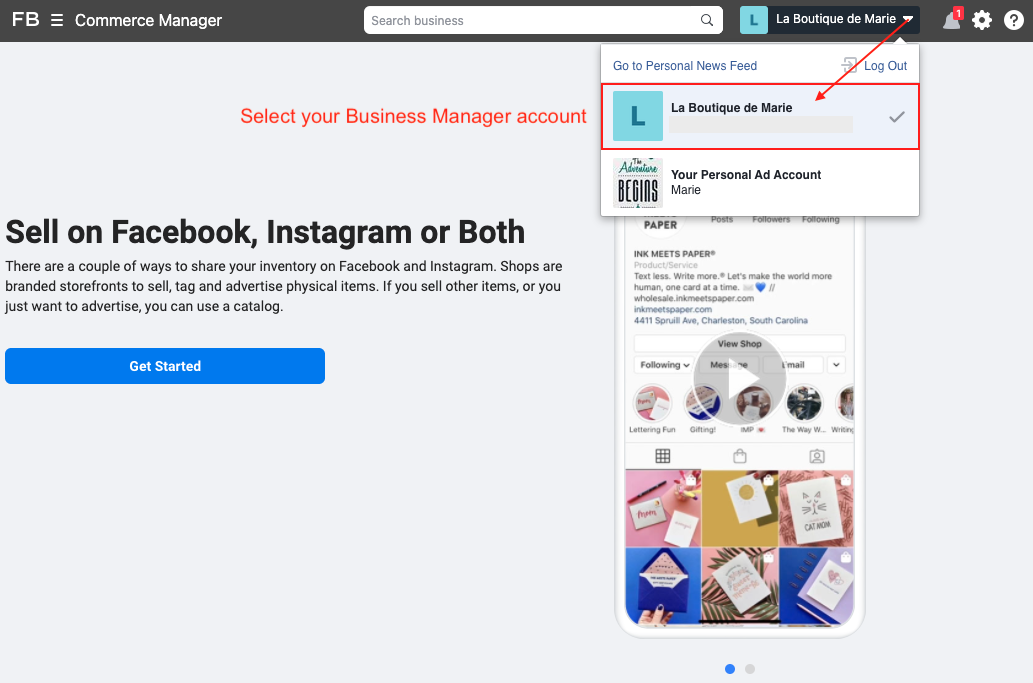 Then click on "Get Started", select "Create a Catalog" and click again on "Get Started":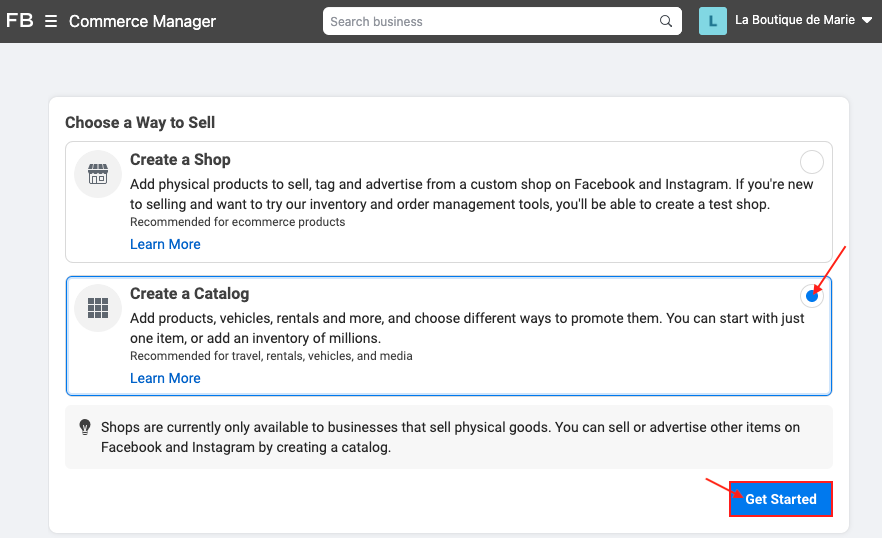 If your Business Manager account already contains catalogs, make sure you are logged in with your Business Manager account by clicking on the drop-down menu on the left: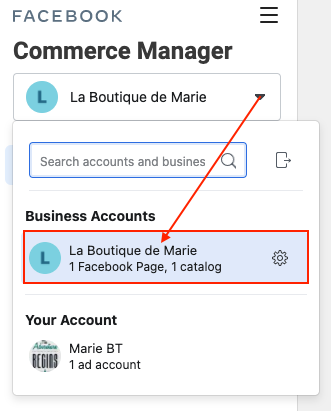 Then click on the blue button "Add Catalog":

The continuation is the same whether or not you have already created catalogs.
Choose "E-commerce" for the type of the catalog and click on "Next":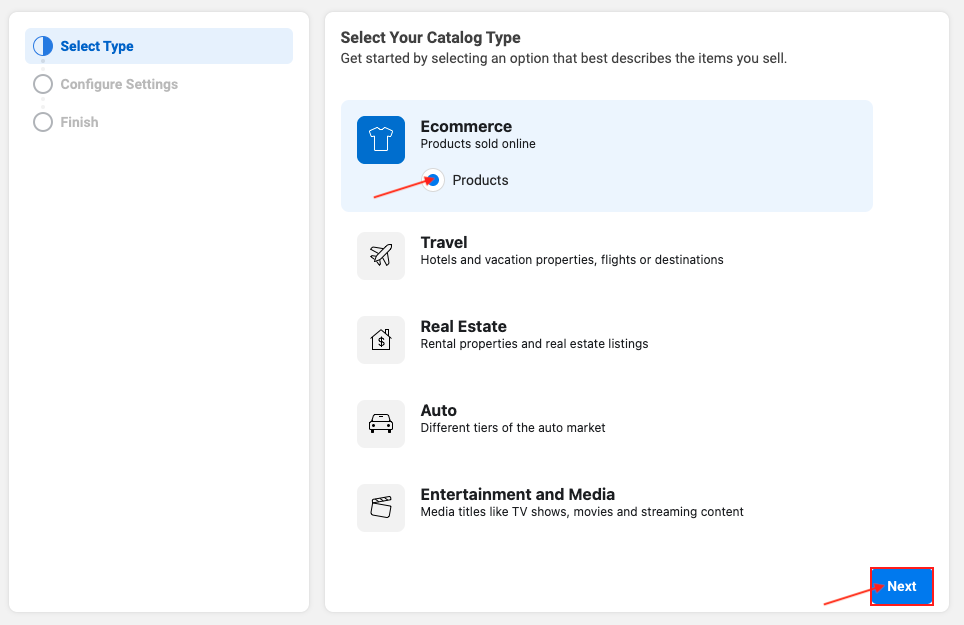 For the products import method, choose "Upload Product Info" because you're going to add products through a data feed generated by the module.

Select then the owner of the catalog, that is to say, typically the name of your business (or the name you gave to your Facebook Business Manager account)

Finally, give your product catalog a name. You can for example indicate the name of your shop. Then click on "Create":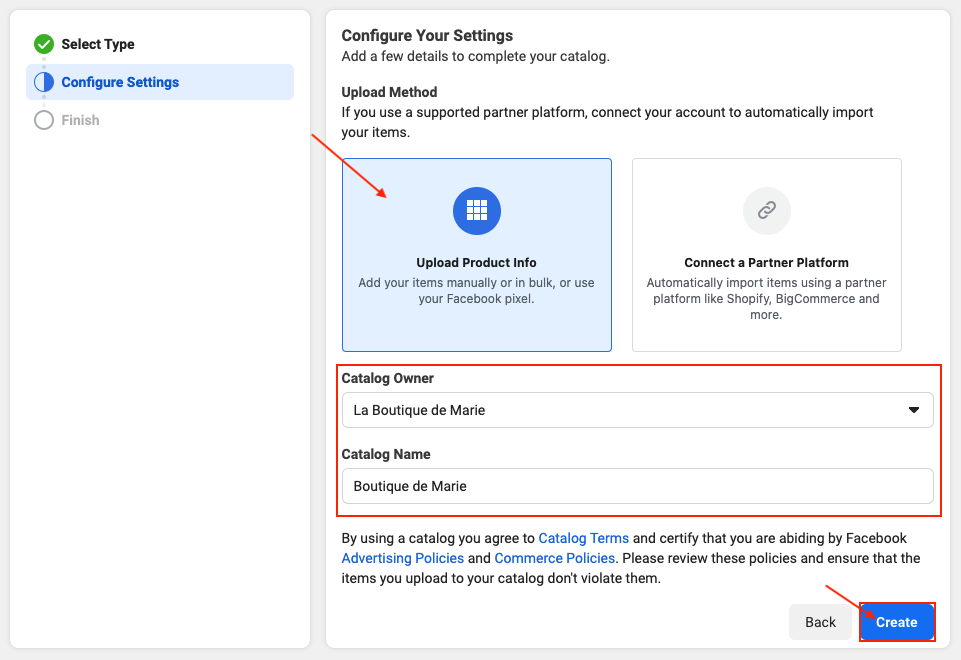 Your catalog is now created. You can enter your catalog by clicking on "View Catalog" or return to the menu by clicking on "View All Catalogs":

To know how to import your product feed(s) in it, click here.