Where can I find the ID of my Facebook Page?
In order to display the Messenger chat plugin on your website, you need to copy and paste your Facebook Page ID into the module in the "Your Facebook Page ID" option:

There are several ways to find your Facebook Page ID. The easiest way is to go to your Page's Home and look at the URL: the sequence of numbers following the name of your Page is the ID. You can copy it by going directly inside the URL field: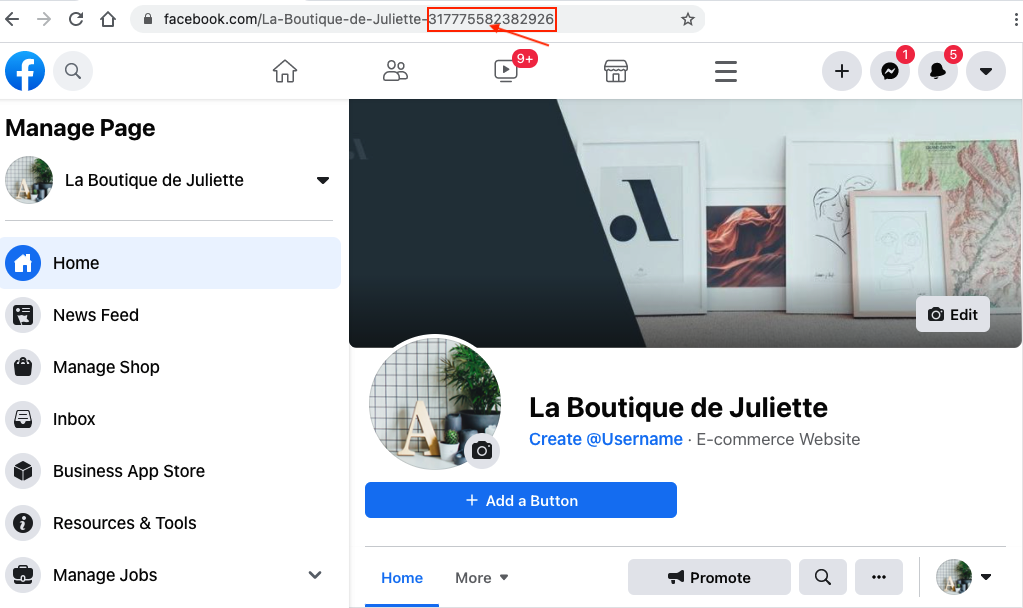 Another way is to go to the "About" tab of your Page (if it is not visible, you can access it from the "More" menu):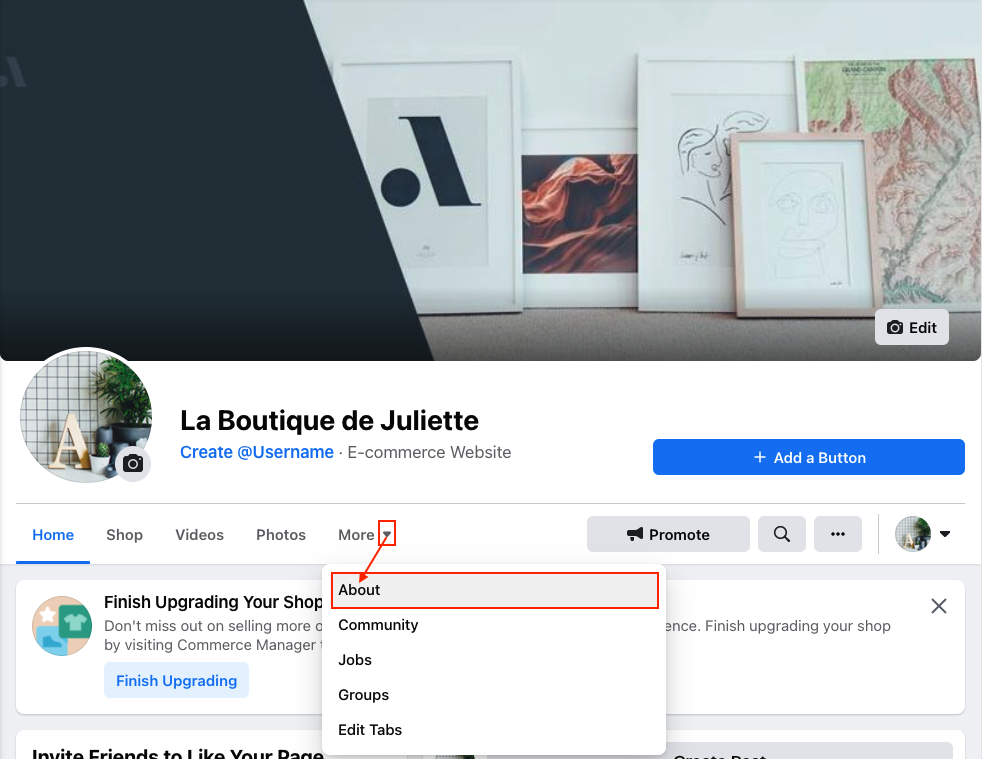 You can see the ID of your Page by scrolling down to the bottom, in the "More Info" section: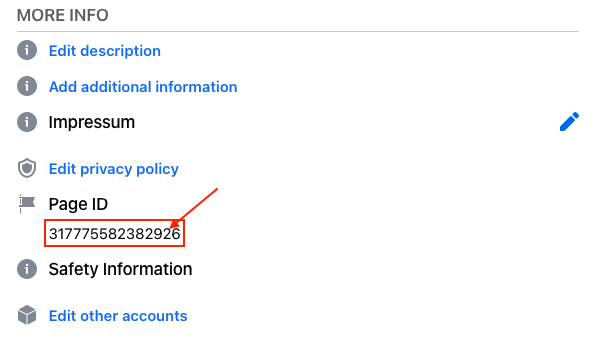 Whichever way you get your Page ID, once copied, paste it into the corresponding field of the module:

Don't forget to save the module tab so that this ID is taken into account!
The next step is to configure your chat plugin through your Page settings. You can follow our FAQ to help you.