How to disable chats in one click?
If you want to temporarily disable your chats, without having to change the opening schedule, you can do so through an option in the module.
In the "Advanced settings" tab of the module, change the option "Disable all chats" to YES and save:

All your chats will then no longer be visible until you enable the option again.
Note that if you have enabled the display of shortcut widgets to chats, you can simply click on the red background widget: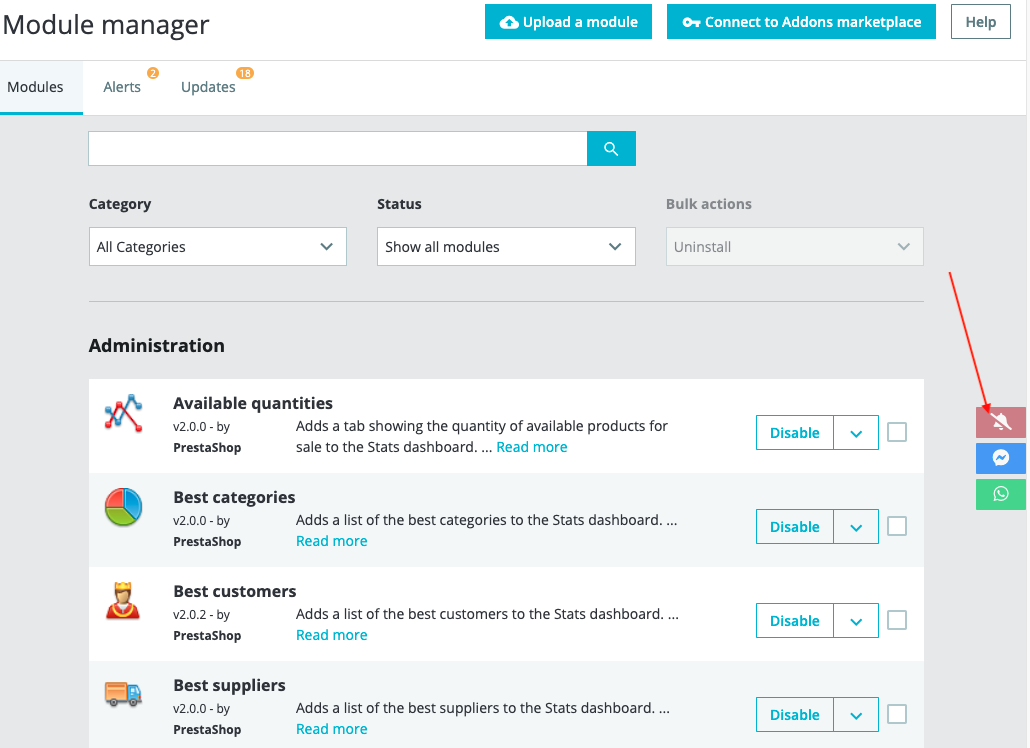 The option "Disable all chats" will then automatically change to YES. You can enable chats again by clicking on the widget again.