How do I get my Facebook Shop to appear on my professional Instagram profile?
If you have a Shop on your Facebook Page and want to showcase your products on your business Instagram profile as well, simply link the two. To do this, go to Facebook Commerce Manager and select your Business Manager account: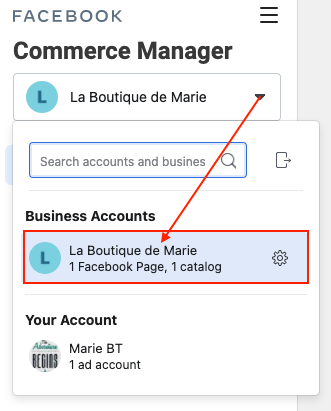 In "Assets" -> "Shops", click on the name of your Facebook Shop: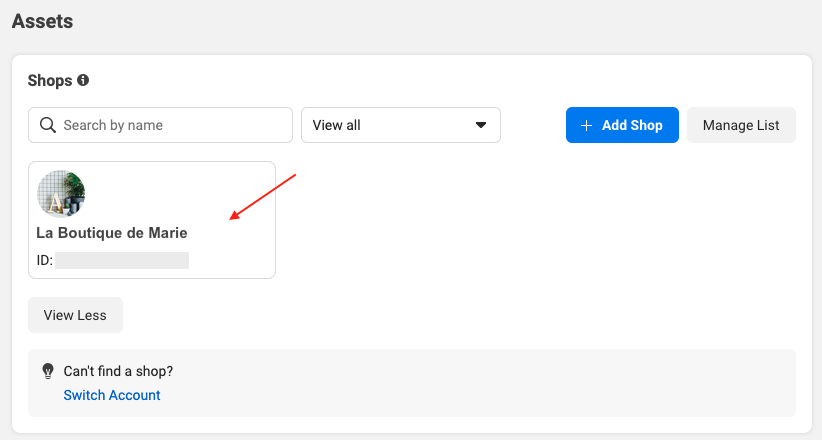 In the menu on the left, click on "Settings":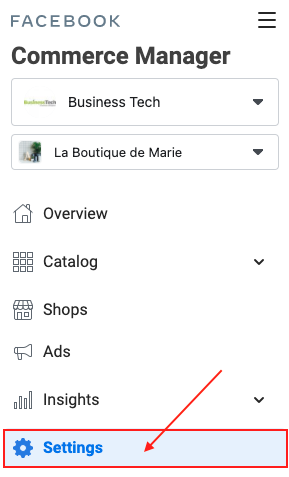 Click on "Business Assets" and in "Ad and Sales Channels" click on "Instagram":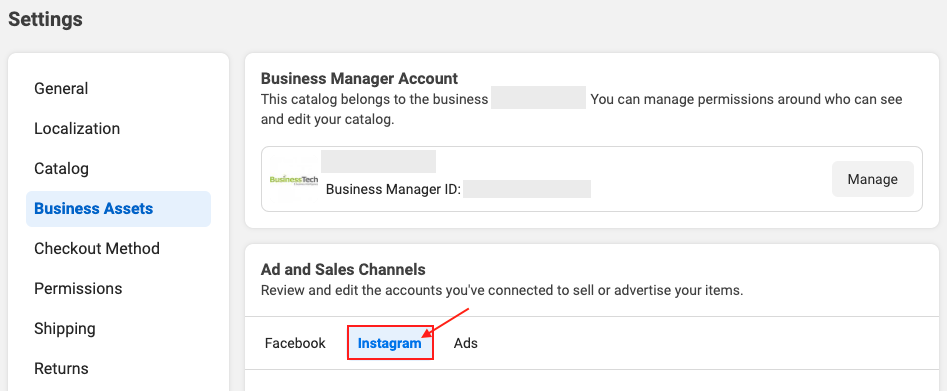 Click on "Add an Instagram account":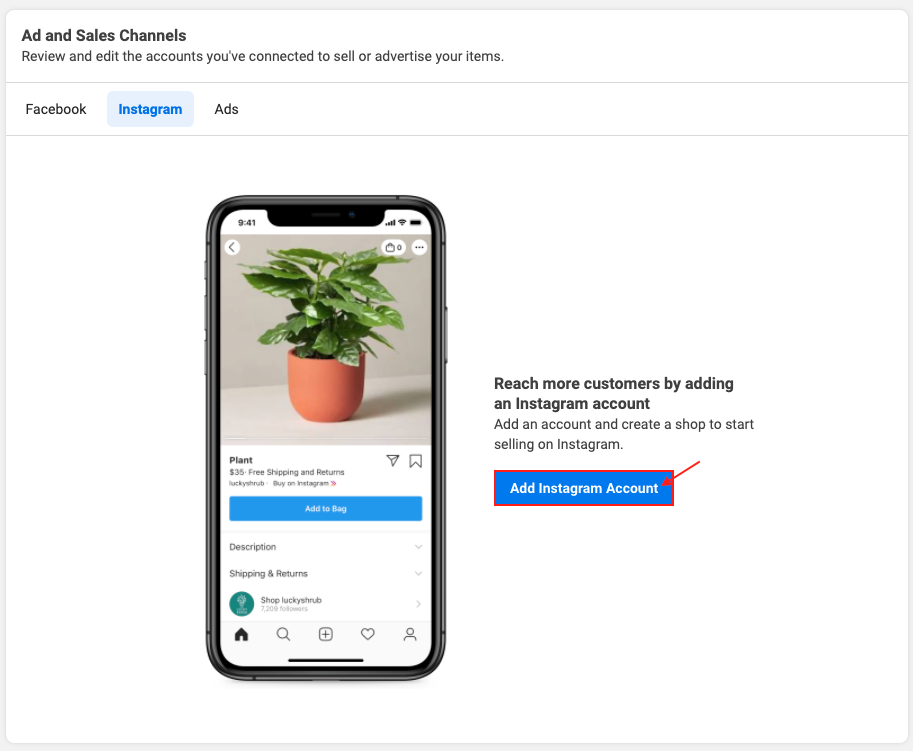 Then follow the indicated steps to add your account. Instagram will then review your account to validate the possibility to show the Shop on your Instagram profile. Once the review is complete, you'll be able to take advantage of Instagram Shopping features.