How to create a TikTok for Business account?
In order to create product ads on TikTok and configure your tracking tag (TikTok Pixel), you must first create a TikTok For Business account on the TikTok Ads Manager platform. To do so:
Access the platform by clicking here (attention: disable all your ad blockers for this site, otherwise you will not be able to access it) and then click on "Sign Up Now":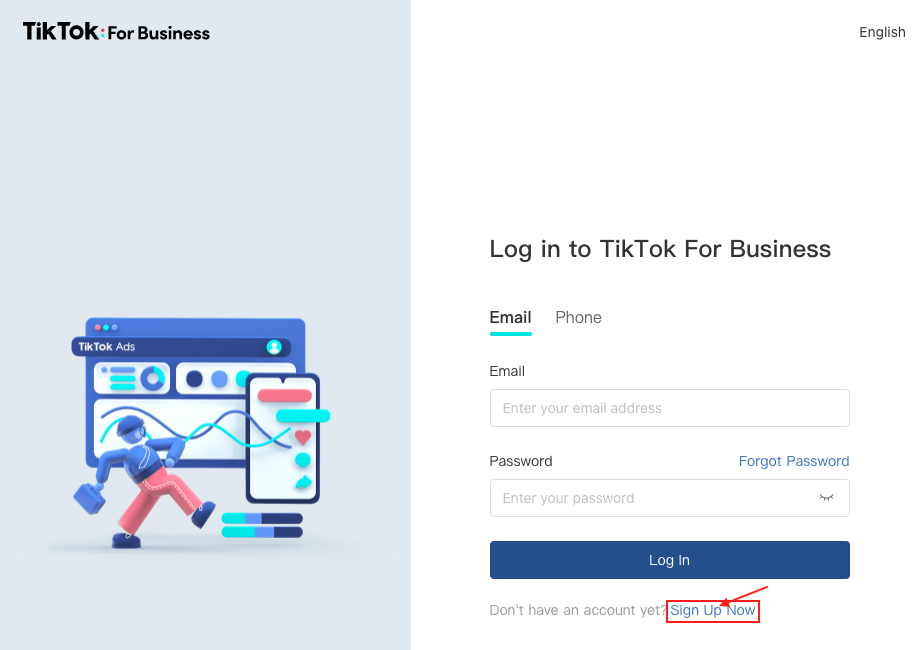 Enter your business email address and a password. You will receive a verification code at the email address you provided. Enter it, accept the terms and conditions and click on "SignUp":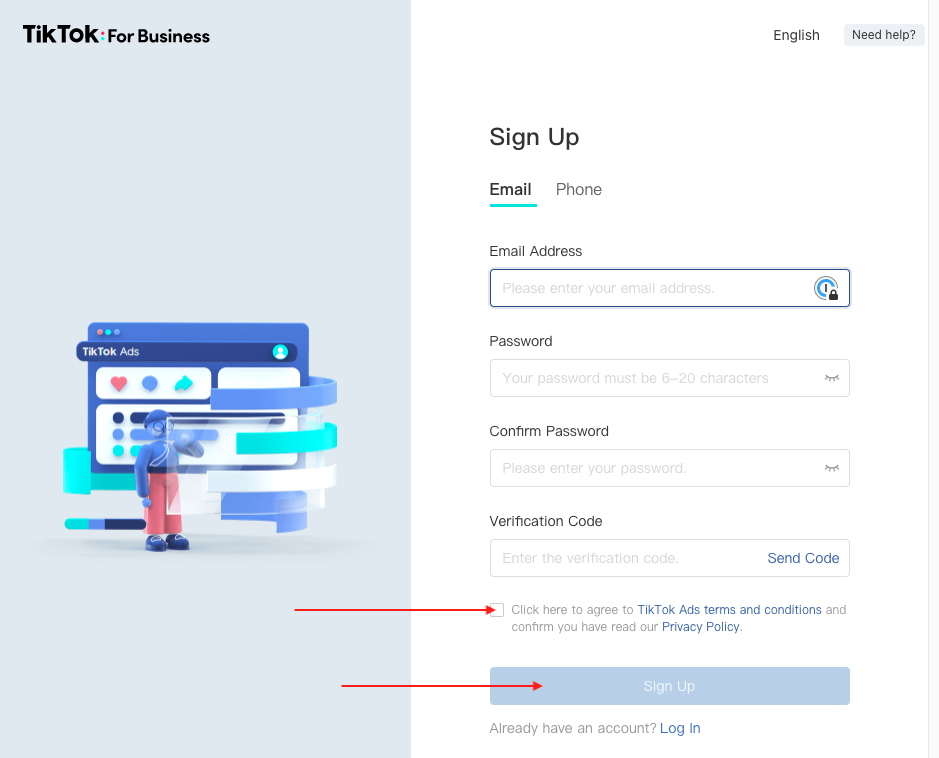 Fill out the information request form. For the Industry field, select one of the sectors of the "E-commerce" category. Accept the terms and conditions and click on "Register":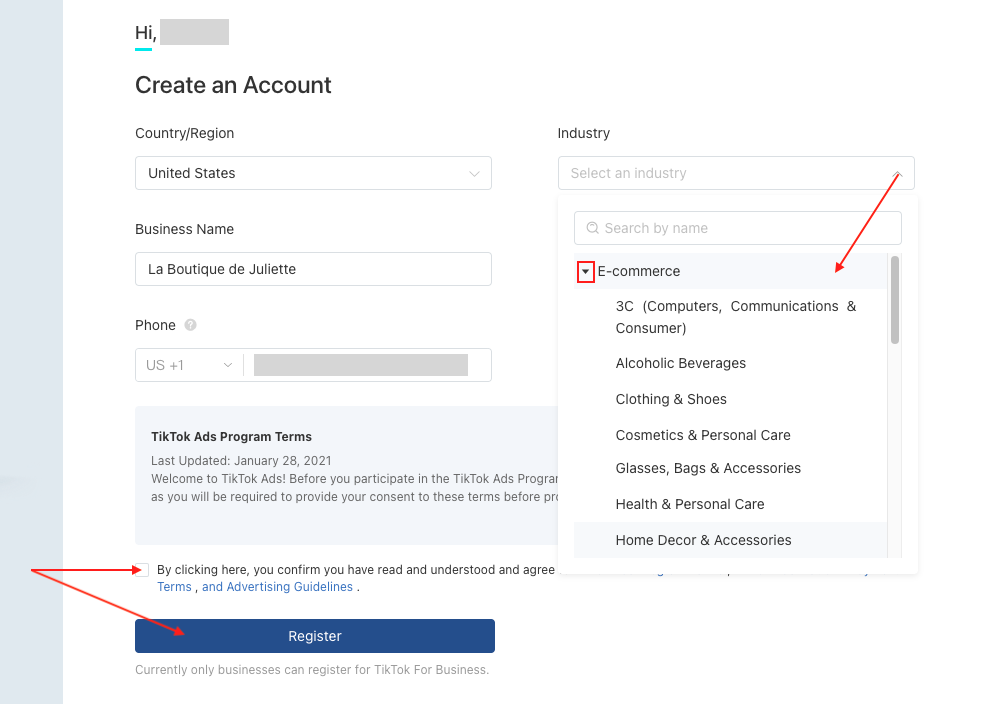 Your account is created.
You can already fill out information about your company in order to be able to launch ads on the TikTok social network later (you can also fill out this form later and create your tracking tag first by following our FAQ here).
For example: