How to create a TikTok Pixel?
To configure your tracking tag (pixel) and be able to track your visitors' actions on your shop, first log in to the TikTok Ads Manager platform. If you don't have an account yet, click here to know how to do it.
Click on the "TikTok Ads Manager" logo to display your dashboard:

In the top menu, click on "Assets" and then on "Event":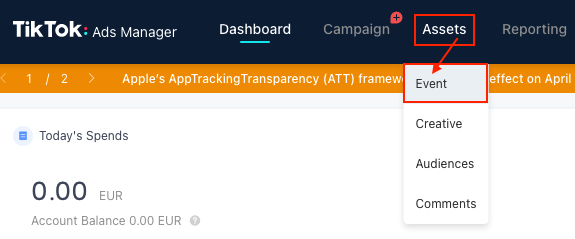 On "Website Pixel", click on "Manage":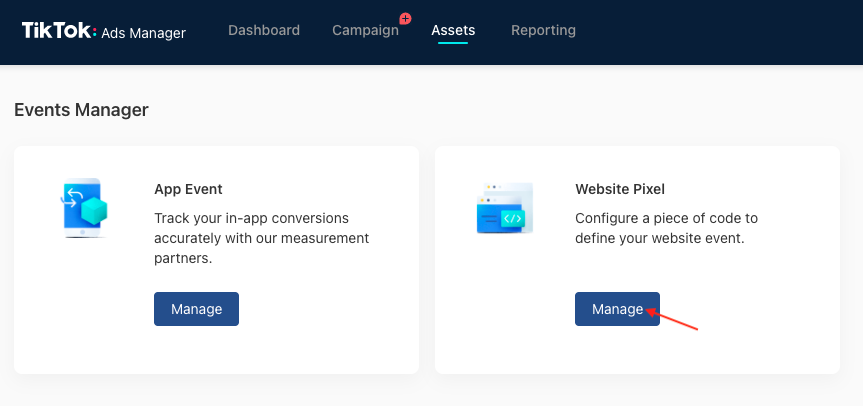 Click on "Create Pixel":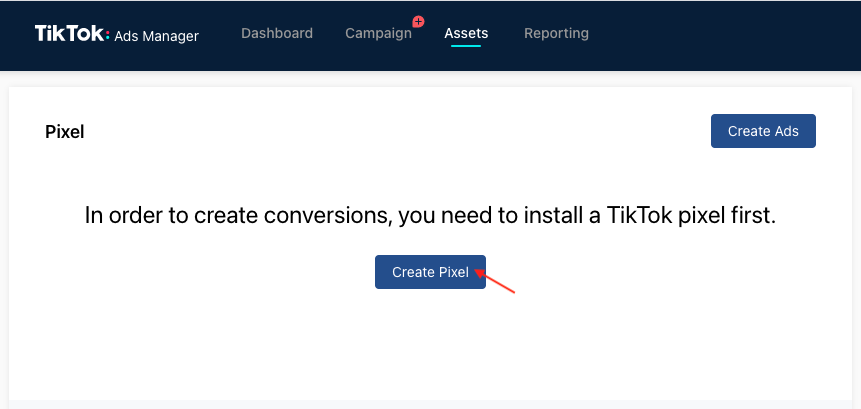 Enter a name for your Pixel. We advise you to enter the name of your store. For example: "Pixel of La Boutique de Juliette".
Select a manual installation (even if it will be done automatically by our module), then click on "Next":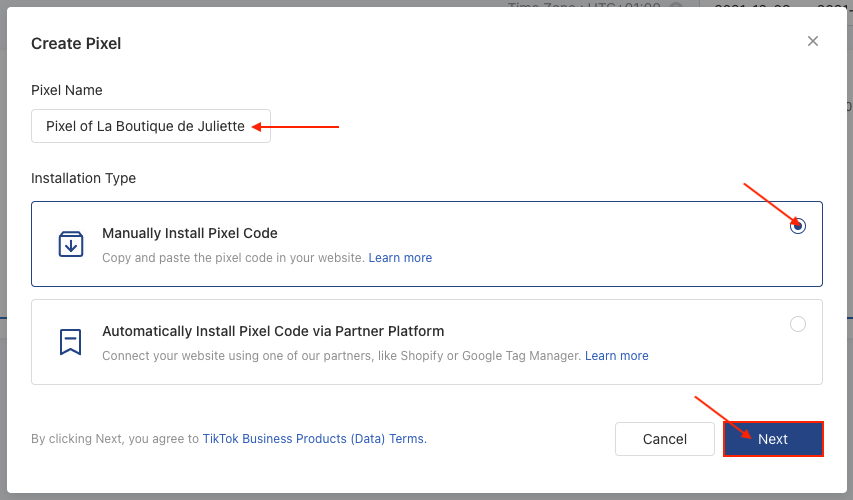 Select the event configuration mode "Developer Mode" because our module already integrates for you the code of the e-commerce events to detect, so you don't need to create them manually. Then click on "Create":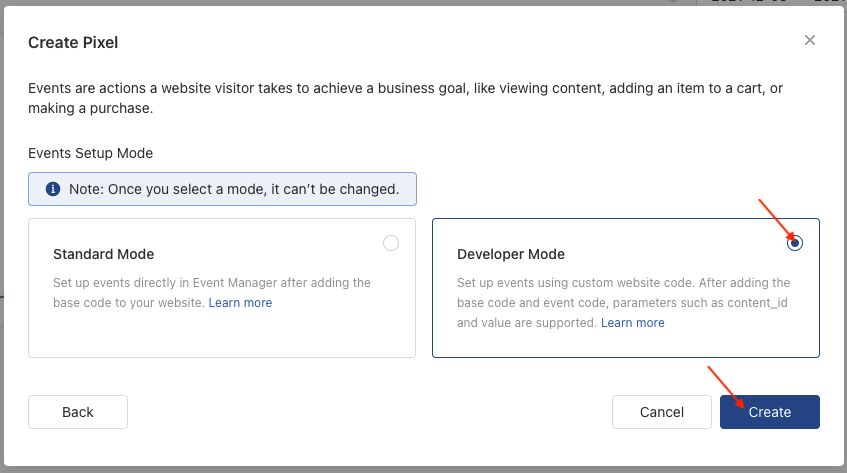 Your Pixel has been created.
TikTok then explains how to integrate the Pixel code on your site. Step 1 and 2 are done automatically by our module, so you can go directly to step 3 "Enable Advanced Matching".
"Advanced Matching" allows you to better match your customers and their journey across different devices and sessions with TikTok users. It involves sending your customers' email address and/or phone number to TikTok in a secure, encrypted manner for comparison with the social network users. In order to optimize the retargeting of dynamic product ads through the TikTok social network, we recommend that you activate this feature. You will also need to enable it in the module configuration. To learn more about Advanced Matching and its activation in the module click here.
To use the Advanced Matching, activate the "Send encrypted customer information to TikTok" option and then select only the e-mail. Indeed, for performance reasons, the module is configured to send only the e-mail address, and not the phone number, which would require too many server resources to retrieve. Then click on "Next":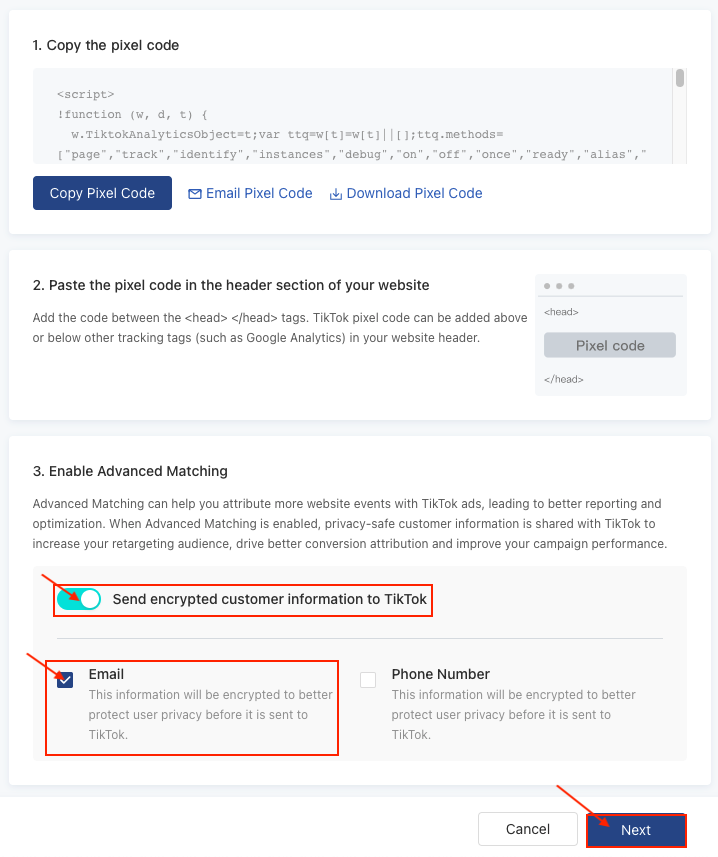 Skip the instructions step to create the events (the module has already created them for you). At the "Pixel Helper" step, click on "Install" to download the "TikTok Pixel Helper" extension that will allow you to verify that the Pixel has been well implemented on your site: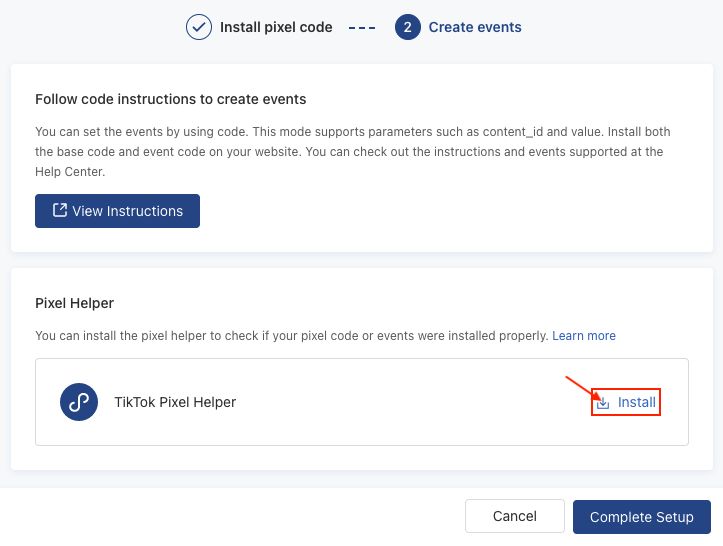 Once the download is complete, click on "Complete Setup":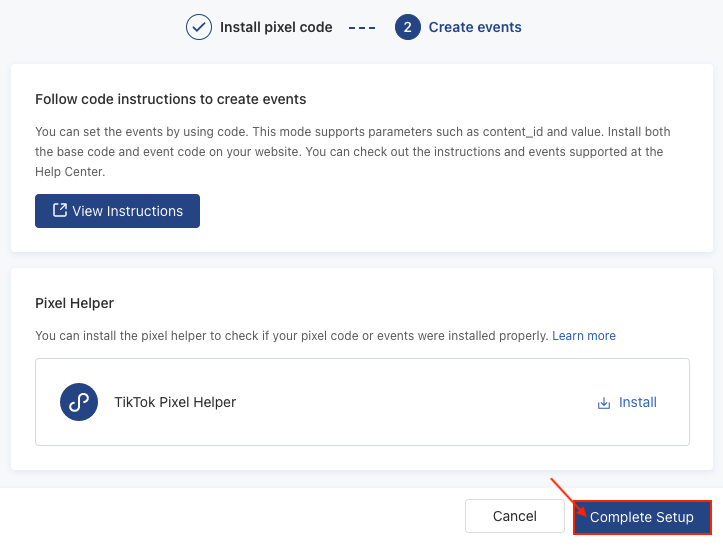 Select your Pixel ID and copy it:

Go to the "TikTok Pixel" tab of your module configuration and paste the Pixel ID in the corresponding field:

You can then activate the Advanced Matching (if you have previously activated it in the configuration of the Pixel) and the consent mode (see our FAQ on the subject). Don't forget to save.
Go to your online shop and browse through the pages, add a product to the cart, place a test order, etc... checking each time, thanks to the "TikTok Pixel Helper" extension installed beforehand, that the events are indeed triggered.
Example: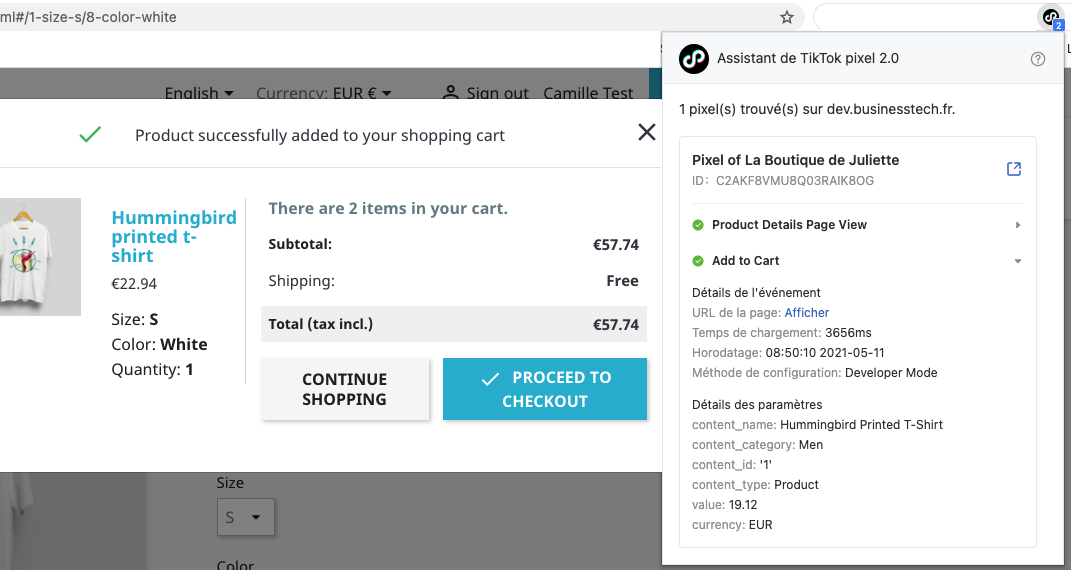 Also go to your TikTok Ads Manager account to check the registration of events. To do this, go back again to the "Event" tab of the "Assets" menu and click on "Manage" in the "Website Pixel" section: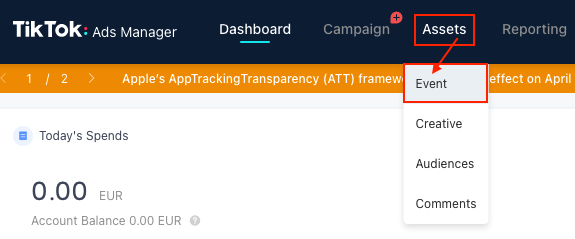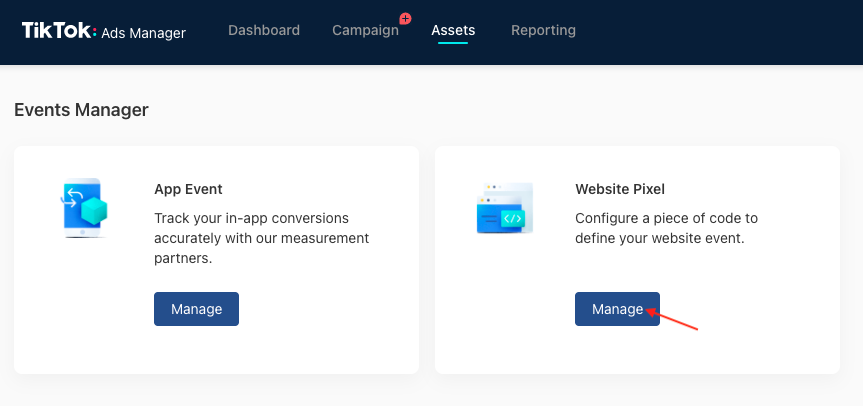 Click on the name of your Pixel to see the details of the detected events: