How to link my Pixel to my TikTok catalogs?
In order to create dynamic remarketing ads on TikTok, that is, targeting TikTok users with personalized product ads based on their journey on your site, you must link your TikTok Pixel to your product catalogs.
Prerequisites
To link your Pixel to your catalogs, start by going to the "Catalog" tab in the "Assets" menu of your TikTok Ads Manager account: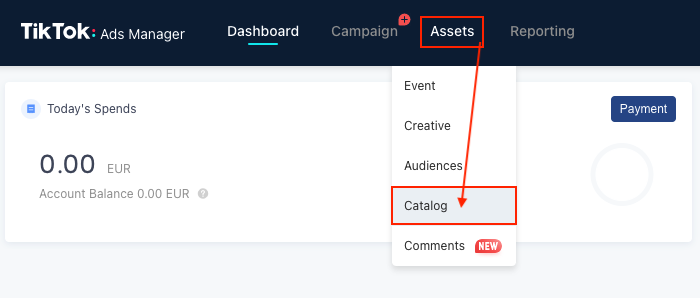 Click on the name of one of your catalogs: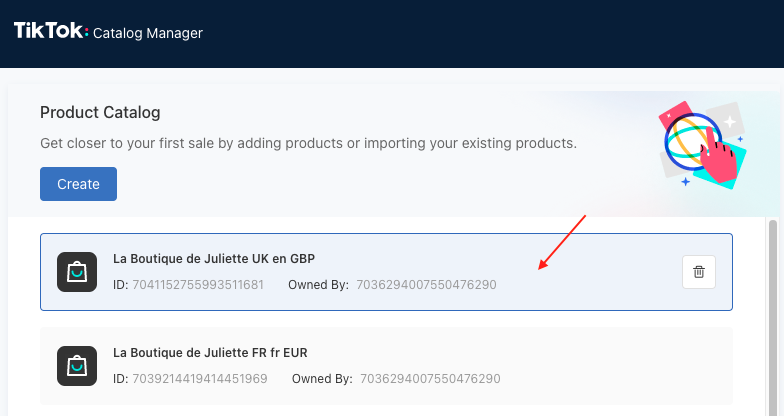 In the left menu, click on the "Even Sources" tab: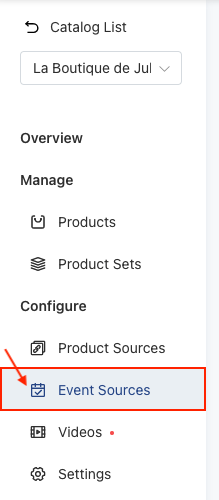 In the "Pixel Event Sources" section click on "Connect":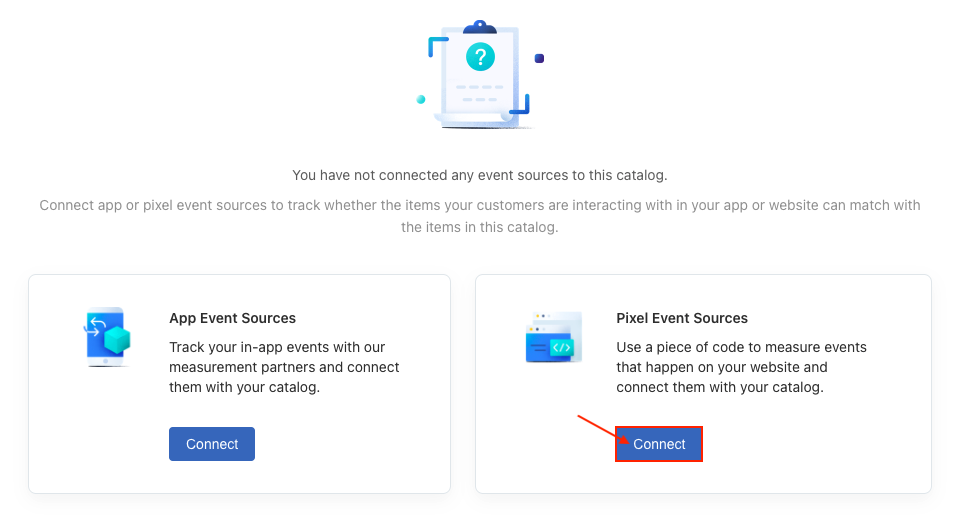 Select your Pixel and click on "Confirm":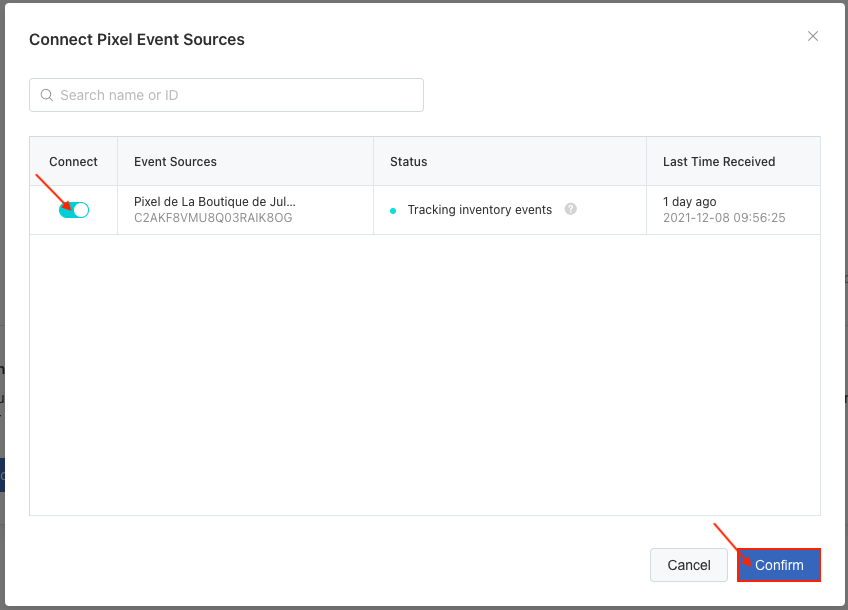 Do the same for all your TikTok product catalogs.