How to check if my specific prices are correctly exported?
Prerequisites about specific prices
With PrestaShop, for each product, you can define a sale price, called "specific price" :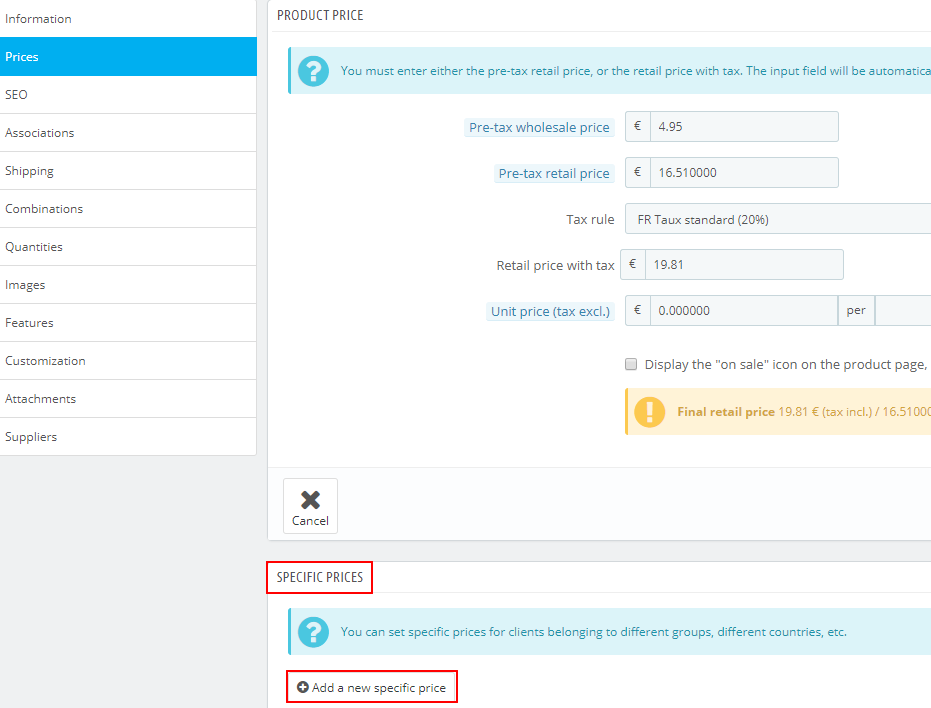 If you want to display in Google Shopping the specific price of a product instead of its standard price, you mustn't make any restriction about customers or localisation(*). This sale price have also not to be valid from a specific number of items purchased or from a minimum purchase amount.
So, if you want a specific price to be taken into account, you have to define it for :
All countries
All groups
All customers
From the first item purchased
(*)However, you can make a restriction on the currency.
To learn more about sale prices requirements, please read the Google official documentation about this topic.
You can also read the product data specification.
How to check if my specific prices are exported well?
In the module interface :
Go to "My feeds" tab and in the "Physical file updated by CRON task" part, click on "Use this solution" :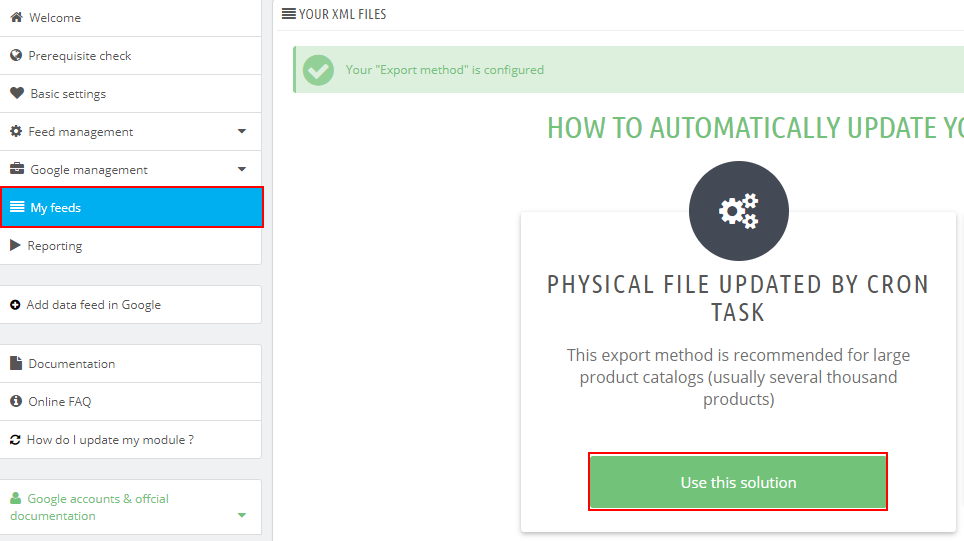 In "My XML files", click on the "update / regenerate" button which matches your feed :

Close the diagnostic tool that opens.
Click on the URL of the feed you've just updated. The XML file of the feed data is displaying :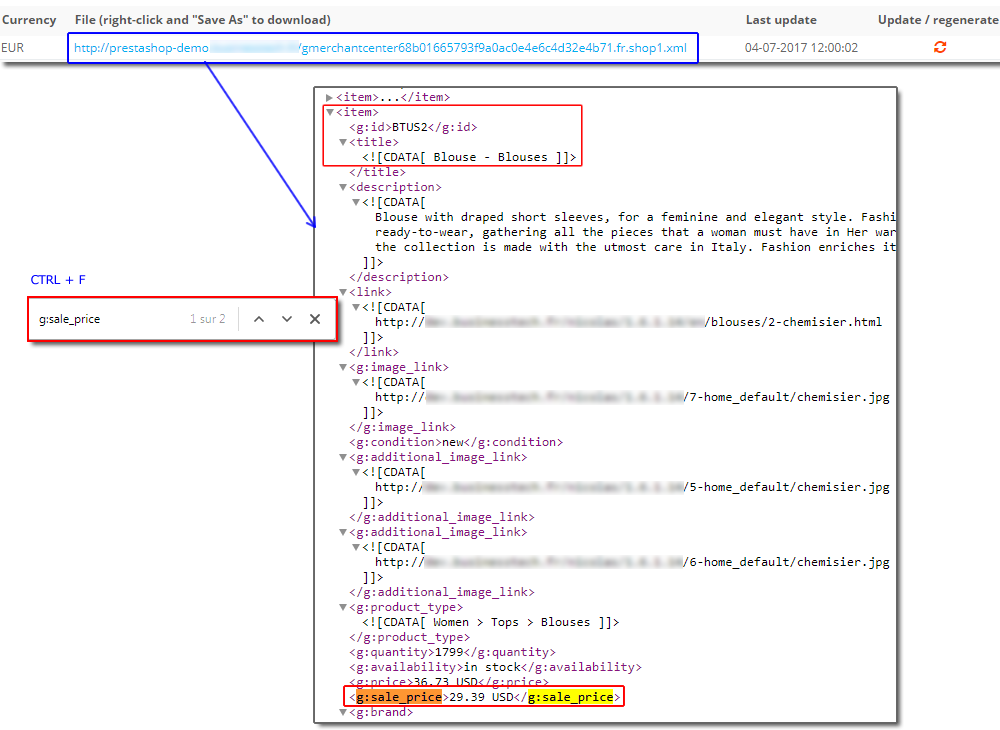 Press "CTRL" and "F" simultaneously (or "CMD" and "F") and look after the Google attribute "g:sale_price" which matches the sale price.
If you see this attribute, for each of your promonotional products, your sale prices are well exported. After Google validation, these are the prices that will be displayed on Google Shopping. In the example above, the "Blouse" product has a standard price of 36.73 USD and a sale price of 29.39 USD. It's this last price that will be taken in account.