How to tag products reserved for adults?
If some of your products contain nudity or sexually suggestive content, you must let Google Shopping users know it with an "adult" tag.
To configure this tag, go to the "Feed data options" tab of the module "Feed management" section.
Select "Yes" for the "Do you want to include adult tags?" option, then save (bottom right) and click the "configure the tag for each category" green button :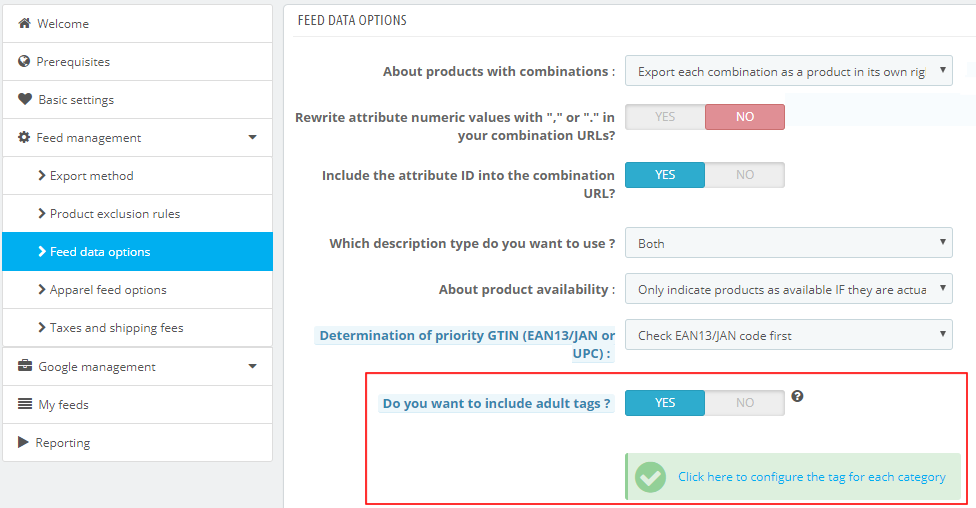 You get a pop-up with the list of your default categories :
For each default category, select "true" if it contains products for adults only. If not, leave the empty value.
Remember to click "Modify" and to save the "Feed data options" tab (bottom right).