How to quickly configure my module ?
You don't know how to configure your Google Merchant Center module ? Don't worry ! We are going to explain how to quickly configure it, in order to get a quality feed in a few time :
Moreover, please note that in the module, for the majority of the options we have placed a link to the associated documentation right next to it. Feel free to click on it for more information: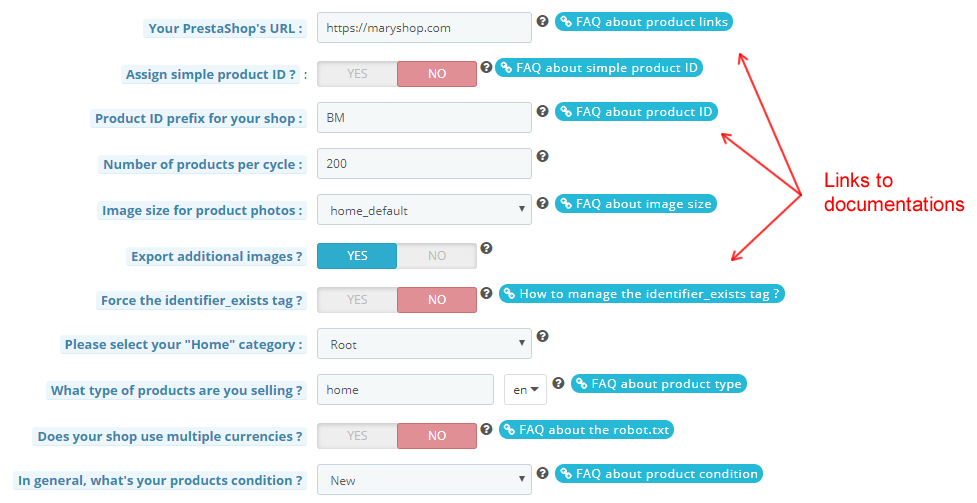 About multishop mode: For performance reasons, the module does not support configuration at the store group level. If you are in multishop mode, you need to configure the module for each shop separately.
About multicurrency: If you want to submit multiple feeds in the same language but with different currencies, then in "Basic settings" tab you will need to set the "Does your shop use multiple currencies" option to "Yes". Then depending on your module version, you will need to do a little thing so that Google can see the price of your products in the right currency. To do this, read our FAQ on the subject.
To know how to update your feeds automatically (by using on-the-fly output URL's or by setting up a CRON task), please read our FAQ about this topic.
Finally, to know how to import your feeds in your Google Merchant Center online interface, please follow this FAQ.