Is it necessary to indicate an age group for using my products?
The more information you will provide about your products to Google, the better your feed will be.
The "age group" attribute in Google Merchant Center is usually reserved to apparel and it's why its configuration in the module is available in "Apparel feed options" tab in "Feed management" section. However it can also be applied to a product that is specifically made for kids or for adults.
To configure the "age group" tag for each of your categories, select "Yes" for "Include product age group?" option (in the "Apparel feed options" tab of the "Feed management" section) and then click on "configure the tag for each category" :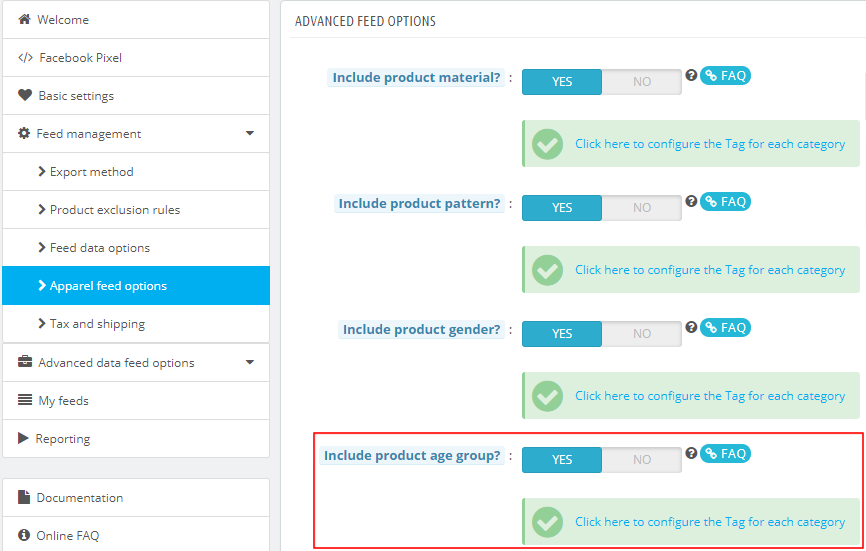 You get a pop-up that lists all your categories(*). Indicate to what group of age matches the products of each category. Several values are available :
Adult (typically teens or older)
Kids (5-13 years old)
Toddler (1-5 years old)
Infant (3-12 months old)
Newborn (up to 3 months old)
(*)Warning : please note that the categories we are talking about are the DEFAULT categories. The product default category is the one you indicate in the "Associations" tab of the product sheet in your back office (in the "Default category" field).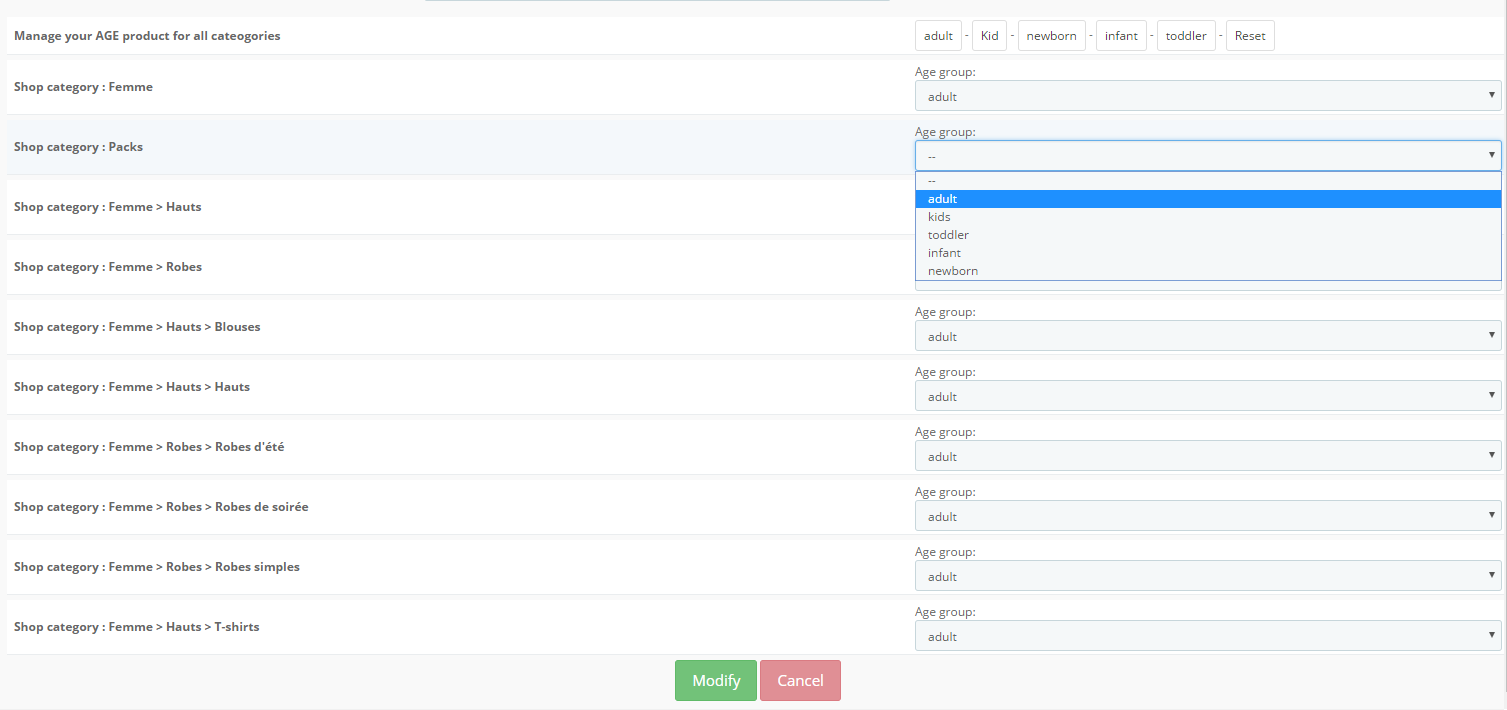 Finally click on "Modify" and don't forget to save the "Apparel feed options" form.