Do I have to provide the brand of my products in my feed?
As far as possible, you should make sure your product has a brand assigned (for PrestaShop versions lower than 1.6, the brand attribute matches the "manufacturer" (sometimes labelled brand) attribute of a product):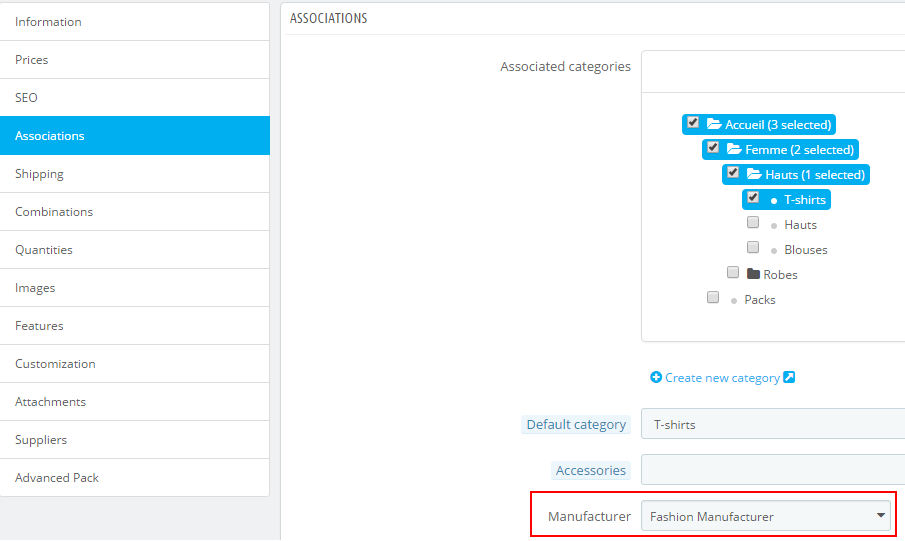 If your product doesn't have brand, you must fill either the product GTIN (EAN13/JAN or UPC) code or its supplier reference (MPN). Indeed, for your products to be uniquely identified by Facebook, they must have at least 1 out of the 3 attributes (GTIN code, brand or MPN code) filled. For more information about these attributes, follow this FAQ related sections.